13 New Theme-Based Tourist Places of Uttarakhand
Uttarakhand is ready to take a giant leap through some theme-based changes at some tourist places of   Uttarakhand.  All these 13 tourist places of Uttarakhand are getting special attention by the Government to promote to draw the attention of tourists to these new places.
Tourist Places in Uttarakhand
The state government of Uttarakhand is now promoting these 13  new theme-based tourist places of Uttarakhand for a long stay, one for each district.  Now, Uttarakhand is giving more options to the visitors and these new destinations are becoming very popular among young travelers and family tours.
Here is a list of 13 New Theme-Based Tourist Places of Uttarakhand as follows
Munsiyari

in Pithoragarh District– Leisure Tourism 

Kausani

in Bageshwar District – Tea Tourism

Katarmal

in Almora District – Meditation & Yoga Tourism

Mukteshwar

in Nainital District – Leisure Tourism 

Lohaghat

in Champawat District –  Agri- Tourism

Parag Farm

in Udham Singh Nagar District –  Amusement Park Tourism

Chopta

in Rudraprayag District – Eco Tourism

Tehri lake

in Tehri District – Water Sports Tourism 

Khirsu of Pauri

district– Hill Station & Wildlife  Tourism 

Chinyalisaur

of Uttarkashi District – Multi-Purpose / Village Tourism 

Gairsain-Auli

of Chamoli District – Winter Sports Tourism / Knowledge Tourism

Chakrata

in Dehradun District –  Mahabharat Circuit / Heritage Tourism

Piran Kaliyar /  Shaktipeeth

in Haridwar District – Cultural & Spiritual Pilgrimage Tourism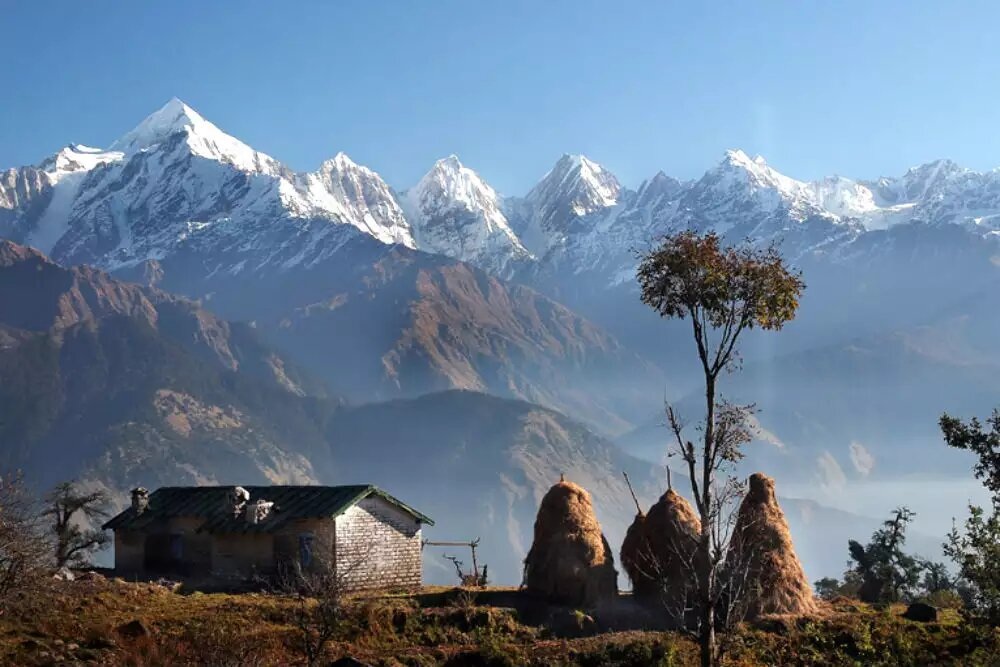 1. Munsiyari, Pithoragarh-Leisure Tourism 
Munsiyari is a hill station and located at the foothills of the upper Himalayan mountain, at a height of  2,200 m (7,200 ft). Munsiyari is the base of many treks into the interior rage of the great Himalayas.  It is the best Tourist Destination in Uttarakhand.
2. Kausani, Bageshwar -Tea Tourism
Kausani is a village and a popular hill station that lies in the Bageshwar district. It is very popular for its landscape splendor and its eye-sweeping 300 km-wide views of the Himalayan peaks such as Trisul, Nanda Devi, and Panchchuli. Mahatma Gandhi used to call it 'Switzerland of India' due to the similarity in backdrops.
3.Katarmal, Almora – Yoga & Meditation
Katarmal lies at a distance of 1.5 km from village Kosi and 12 km from Almora district center,  and approx 70 km from Nainital district center at an elevation of  2116 meters. There is a  temple that is devoted to the god sun, dating back to the 9th century, built by the Katyuri dynasty.  Now, this tourist destination in  Uttarakhand is famous for meditation and spiritual retreats.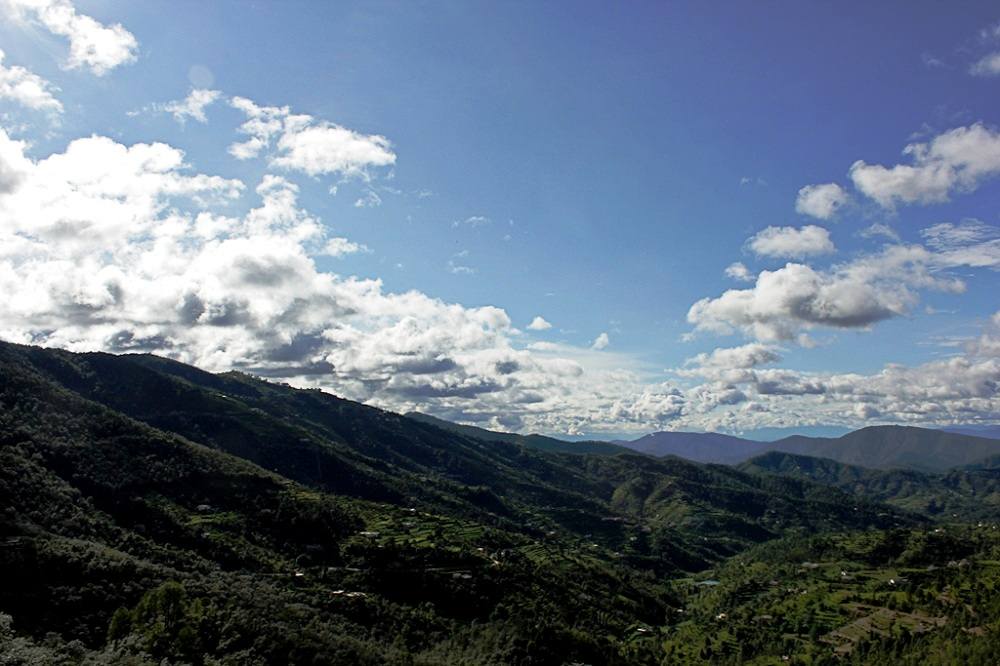 Mukteshwar Nainital
4. Mukteshwar, Nainital-Leisure Tourism 
Mukteshwar is a remote & scenic village and famous for its landscape tourist destination in India. It is located in the Nainital district of Uttarakhand, India. It sets in the lofty hills of the Kumaon mountains at an elevation of 2171 meters (7500 feet), 51 km away by road from Nainital, 72 km far by surface from Haldwani, and at a distance of 343 km from Delhi.
Village Sujangaon, Lohagaht
5.Lohaghat, Champawat -Agritourism/ Hills station
Lohaghat is a small town that lies in the  Champawat district of Uttarakhand, is very popular for hill stations and many lesser-known tourist locations around. But the best tourist destination in Uttarakhand for Solo female traveler in India.

Parag Farm in Udham Singh Nagar
6.Parag Farm US Nagar – Amusement Park Tourism
The Uttarakhand government has started developing the Parag Farm to build Uttarakhand's biggest Amusement park for tourists. The Parag farm lies in the Udham Singh Nagar in Uttarakhand at an altitude of 214 m from sea level. This district is also known as Mini India of Uttarakhand. This place is also famous for Solo Female Traveler in India.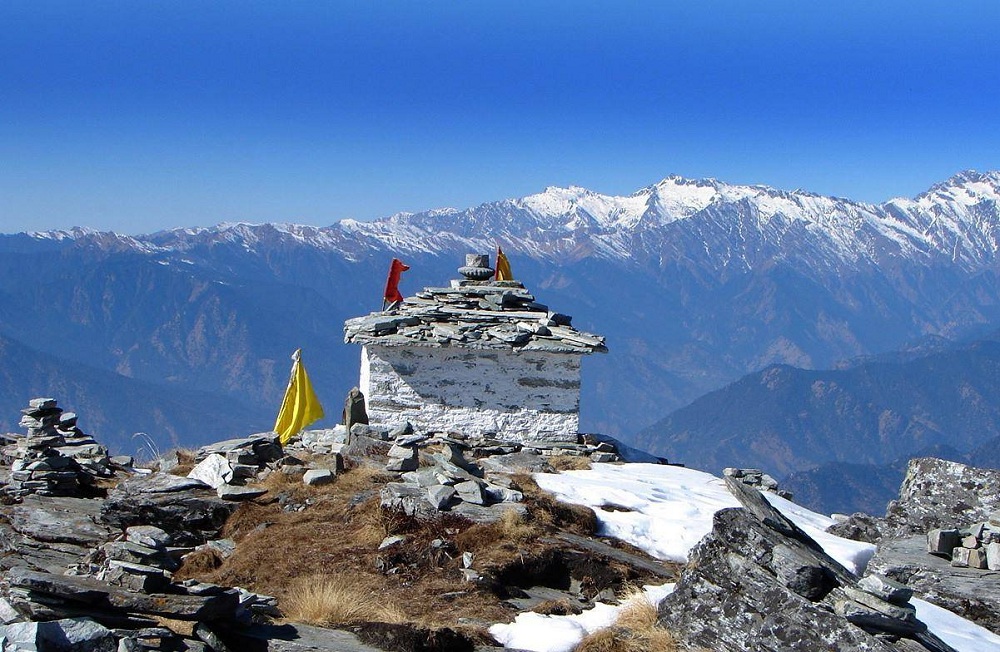 7.Chopta, Rudraprayag – Eco-Tourism
Chopta is a  Byugyal, grassy land with an everlasting forest area, and it is a part of the famous  Kedarnath wildlife sanctuary. The Chopta lies at the base of the Tungnath trail,  one of the temples out of 5 temples of Shiva, is called Panch Kedar which is about 3.5 kilometers (2.2 mi) far from town.  There is another temple that is very famous, is Chandrashila, about 1.5 km from Tungnath Temple at an elevation of  4,000 meters (13,000 ft).

Tehri Lake, Uttarakhand
8.Tehri Lake, Tehri – Water Sports Tourism
Tehri lake is popular as a lake of Adventure sports, the best ideal destination to quench the thirst for water adventures in Uttarakhand. The government of Uttarakhand has changed the lake into a major adventure tourism destination.
Here's the list of Adventures Activities in Tehri Lake
Boating
Jet Speed Boar Ride
Water Skiing
Zorbing
Banana Boat Ride
Bandwagon Boat Ride
Hotdog Ride
Paragliding
9.Khirsu, Pauri Dist -Wildlife Tourism
If you are looking for an uncharted destination in Uttarakhand then Khirsu is the best option for you, where you should go. The hamlet gives you a tranquil vacation. The enchanting hill station lies in the Pauri Garhwal district at a height of 1,700 m, offers you eye-sweeping views of the great Himalayas such as the Panchachuli, Nanda Devi, Nanda Kot,
The forested avenue is ideal for walking and wildlife tourism.. The village is also known for its agricultural diversity.

Chinyalisaur of Uttarkashi District
10.Chinyalisaur, Uttarkashi -Village Tourism/ Multipurpose
It lies on the banks of the holy river Bhagirathi. It is approx  70 kilometers away from Chamba town, 34 kilometers away from Uttarkashi district center, and approx 100km far from the capital city, Dehradun.  The Chinyali Saur is the native land of Bisht Thakurs. The famous temple of Shiva is situated in the village and is considered to be the oldest temple here.

Village Bhararisain in Gairsain
11. Gairsain-Auli Uttarakhand, Chamoli – Winter Sport Tourism/ Knowledge Centre
Gairsair & Auli is are the best-known places among visitors and Uttarakhand as well. Giarsair is going to be the summer capital of Uttarakhand, so the government is developing here a knowledge park to promote local tourism and you know very well that Auli Uttarakhand is the host Himalayan town for winter sports, so, now getting reshaped by the government to give it new lool to draw more tourists to it. Auli temperature is the best for skiing…

Chakrata Dehradun
12.Chakrata, Dehradun – Heirtage Tourism
Chakrata is the heritage town of Uttarakhand, which sets between the Tons and Yamuna rivers, approx 98 km from the capital city, Dehradun. The Chakrata sits at an altitude of  2118 m from sea level.  Once Chakrata was under British rule and used as a cantonment of the British Army.  Therefore, there are many heritage buildings that were built by the British people in colonial style.

Piran Kaliyar, Haridwar
13.Piran Kaliyar/ Shaktipeeth Haridwar – Religious Tourism
Piran Kaliyar lies about  27 km far from Haridwar in  Uttarakhand. This Dargah is devoted to Hazrat Makhdum Allauddin Ali Ahamed 'Sabir' dating back to the 13th-century.   It is believed that there are some mystical powers that guarantee every visitors' wish is fulfilled.  Dargah lies near  Roorkee, and it was built by Ibrahim Lodi.