Katyuri Valley: Home of Ancient Temples
The Katyuri Valley is a low-altitude Himalayan valley that has long been recognized by the Katyuri dynasty who ruled here between the 7th to 10th centuries. 
This glorious heritage valley sprawls along the Gomati River in the state of  Uttarakhand. The Katyuri Valley region is very popular as a valley of the heritage of ancient Hindu temples and for its stunning architectural beauty.
The Katyuri Valley is the socio-cultural heritage region in the hills of Kumaon Uttarakhand.  The remains of those magnificent ancient heritage temples lie along the Gomti River in the valley.  The Katyuri valley is popular for its ancient and magnificent stone-cut architecture of the Hindu temples, which belong to particularly Shaivism.

Jageshwar Dham The group of temples of Lord Shiva
1- Jageshwar Group of Temples
2- Bageshwar Group of Temples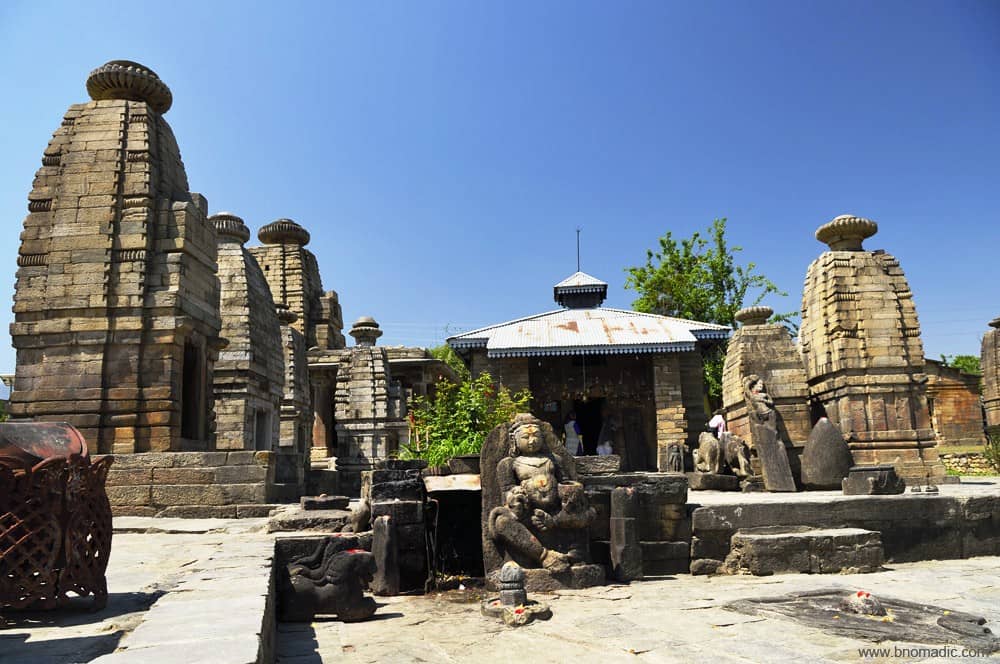 3- Baijanth Group of Temples
Baijnath Shiva Temple is built in the North Indian Nagara  & Dravidian-styled architecture.  Baijnath is also known as Kartikeyapura in ancient times.   The Katyuri dynasty ruled over here combining both divisions of Garhwal and Kumaun of Uttarakhand.
4- Dwarahat Group of Temples
5- Dunagri Temple
6- Mahavatar Babaji Cave
7- Pandavkholi Cave & Temple
7- Gwaldham 0r Gwaldam