Munsiyari Uttarakhand

– A little Kashmir of Kumaon Region 
Munsiyari is a small hill town situated in the Pithoragarh district of Uttarakhand, India. Known for its stunning natural beauty, picturesque landscapes, and unique culture, Munsiyari has become a popular tourist destination for nature lovers and adventure enthusiasts.
Located at an altitude of 2,298 meters, Munsiyari is surrounded by towering peaks, including the Nanda Devi and Panchchuli ranges, which offer breathtaking views of the Himalayas. The town is also home to several glaciers, including the Milam and Ralam glaciers, which attract trekkers and mountaineers from all over the world.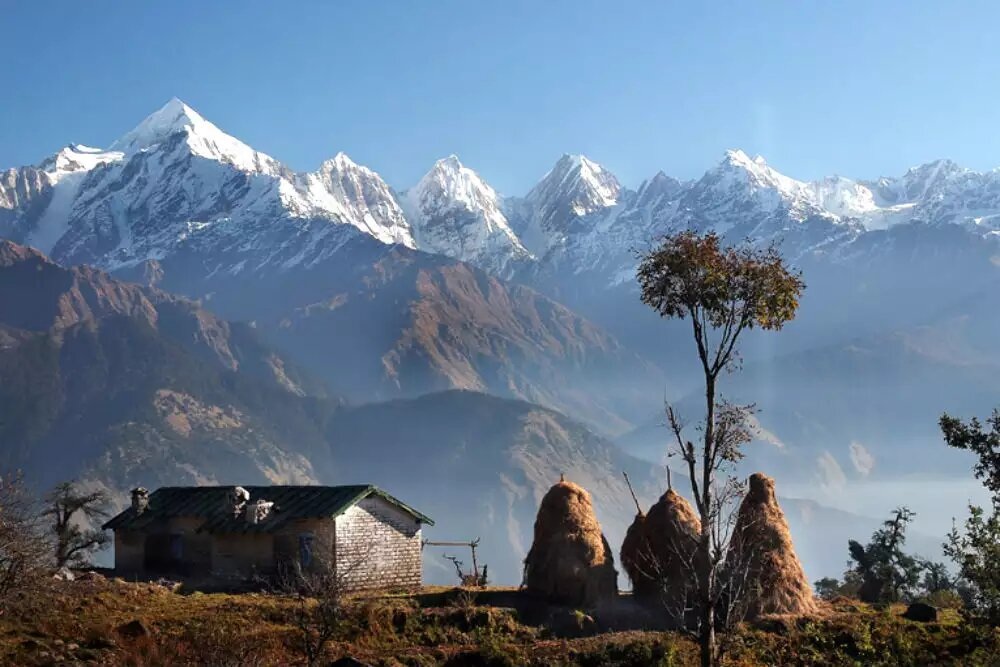 Munsiyari Village Uttarakhand
Unique Tradition
Munsiyari is also known for its unique culture and traditional way of life. The town is inhabited by the Bhotiya and Shauka tribes, who have preserved their distinct customs and traditions over the centuries. Visitors can experience the local way of life by visiting the nearby villages, where they can interact with the locals and learn about their culture and traditions.
Khaliya Top Trek
One of the main attractions in Munsiyari is the Khaliya Top Trek, which offers stunning views of the snow-capped peaks and lush valleys. The trek takes around 3-4 hours to complete and is suitable for beginners and experienced trekkers alike. Other popular treks in the area include the Milam Glacier Trek and the Ralam Glacier Trek.
Trekking Trails in Munsiyari
Trekking
Apart from trekking, visitors can also indulge in other adventure activities such as skiing, camping, and rock climbing. The town is also home to several hot springs, including the Madkot and Balati Kund, which are believed to have healing properties and attract visitors looking for a relaxing soak.
                                                                                                  Sarmoli Village Munsiyari
Conclusion
Overall, Munsiyari is a unique and unforgettable destination that offers something for everyone. Whether you're a nature lover, an adventure enthusiast, or simply looking for a quiet getaway, Munsiyari is sure to leave you with memories that will last a lifetime.