Kunjapuri Trek

– A Trek Route Guide For Solo Travel to Rishikesh

Kunjapuri trek is the best trek in Rishikesh. It is a short trek, but you can enjoy the amazing views and have fun. You can see the beautiful Neer waterfalls and the village. You can see the forest and the beautiful mountains. It is a great place to go trekking. The temple sits at an elevation of 1,676 meters and is 30 km from Tapovan of Rishikesh.
Kunjapuri Temple
Kunjapuri Temple is one of the most popular temples in Rishikesh. It is situated at a height of 1676 m above sea level and offers stunning views of the snow-clad peaks of Chaukhamba, SwargaRohini, Banderpunch, and Gangotri. Kunjapuri Trek is a popular Trek Rishikesh that offers you an opportunity to enjoy the scenic beauty of the region.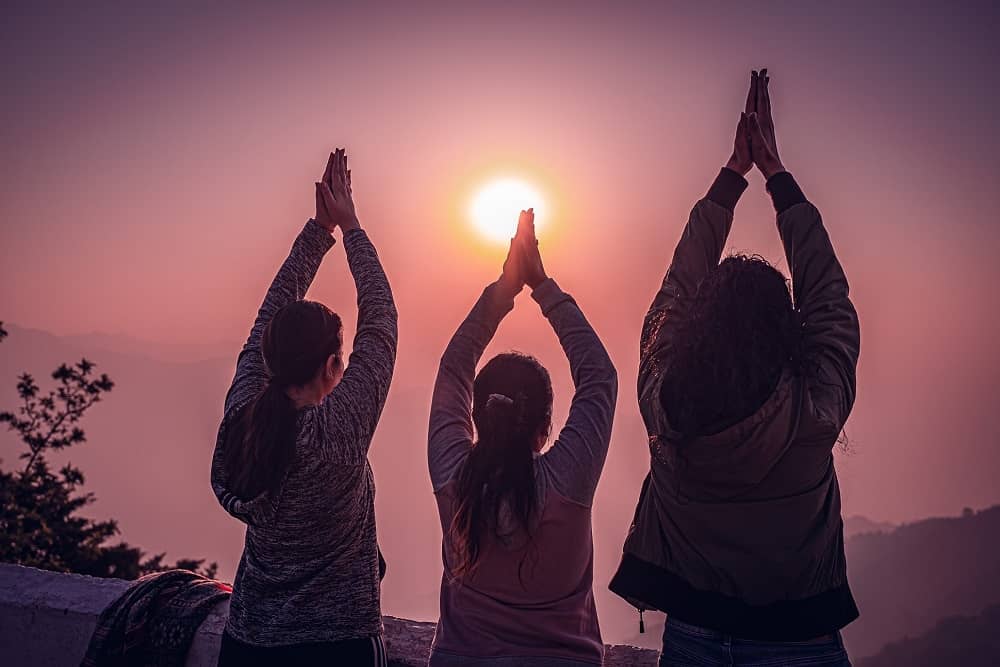 Kunjapuri  Weather
In the Winter, Kunjapuri Weather is chilling & cold. Kunjapuri temperature varies between 0- 10 degrees with the north wind.
In the summer,  Kunjapuri weather is pleasant with ideal temperature, but in the monsoon,  from June to September, Kunjapuri weather is almost cloudy and hardly enjoy the sunrise.
Kunjapuri Trek in Rishikesh
The  Kunjapuri sunrise offers 180 degrees views of the greater Himalayas with the best trekking in Rishikesh with Neer waterfall, Secret Waterfall, village culture & many more.
Ariel view-to the south direction, there is Rishikesh plus Haridwar &  to the west direction, there is the Doon valley. 
Kunjapuri Trek Route
9 km long uphill trekking from Tapovan is so blissful and rejuvenated. Is trekking so difficult for Kunjapuri temple sunrise?
Yes, It is a 9 km Uphill trek that is difficult. But when you take a 12 km long downhill trek via Neer waterfall, I say it is an easy-level and entry-level one-day short trek in Rishikesh.
How To Reach Kunjapuri Temple Rishikesh
The temple is approx 30 km from Tapovan Rishikesh. So, it requires a 45 -60 minutes road trip from Rishikesh via Narendra Nagar and Ananda in the Himalayas to reach Kunjapuri Temple.
If you start from the Tapovan ( Rishikesh hotels )of Rishikesh, first reach Bhadarakali temple, So you reach the Gangotri Highway and drive through Narendra Nagar to reach Kunjapuri temple.
If you choose to reach by trek,?
Tapovan – Kunjapuri Trek Route Map is a 9 km long uphill trek via Rudra waterfall and Barkot village. Later you descend by taking a 12 km long downhill trek through  Pater village Dharkot village and Neer village and Neer waterfall to reach Tapovan of Rishikesh.
Kunjapuri Temple Trek?
How to reach Kunjapuri temple from Rishikesh?  Kunjapuri Trekking in Rishikesh for a sunrise view.
One Way Up by  Drive  & Downhill by Trek – It requires 6-7 hr to complete the visit 45 minutes motor drive and 3-4 hours downhill trek.
By Road Trip – If you choose to take only a road Journey then it requires only 4 hrs to visit and return to Rishikesh. Dehradun to Kunjapuri Temple distance is 65 km by road, Dehradun to Rishikesh then take Gangotri Highways via Narendra Nagar & Ananda in the Himalayas.
Places to visit in Rishikesh while Kunjapuri Trek
Nature  Photography
The Kunjapuri Adventure Trails are a blast. They were designed with the thrill-seeking mind in mind; what that means is you will get an opportunity to experience the most intense adrenaline rush you have ever experienced before
! People come here from around the world to experience their famous downhill nature trails that lead to villages nestled on the sides of mountains. When visiting Badhera or Barkot for example, don't be surprised if you see lots of nature & Himalayan culture & tradition.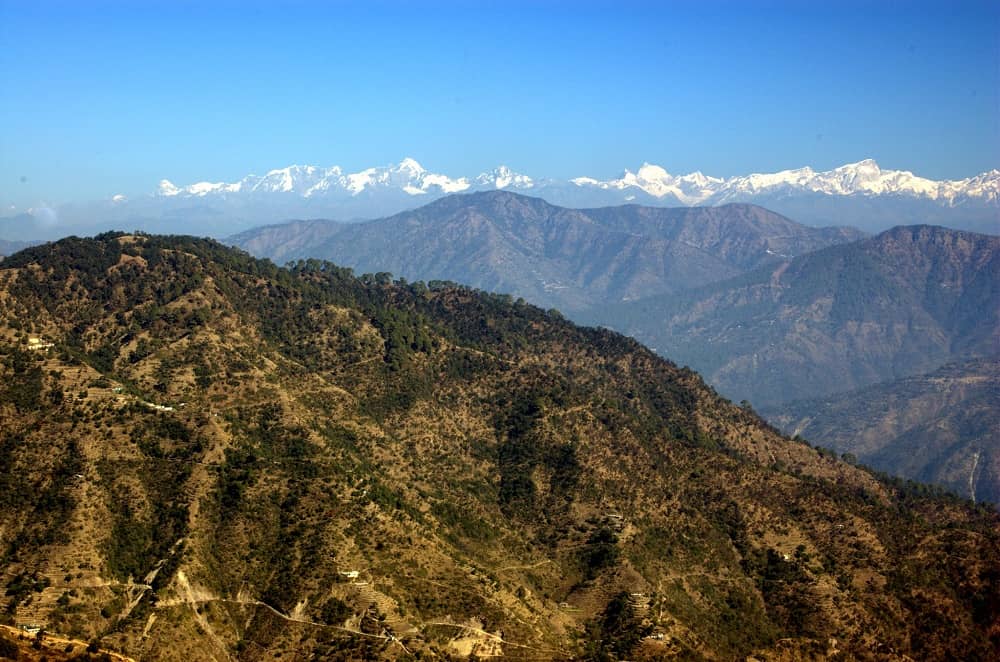 Himalayan Peaks -Gazing
Peak gazing is a magical experience when your eyes lay on the snow-covered peaks of the Himalayas and their valleys. The most captivating sights are spread out before you like the eye candy that is Swargarohini, Gangotri, Banderpunch, and Chaukhamba as well as Rishikesh, Haridwar, and DoonValley which spreads to your sight like melted butter.
Yoga Retreats & Meditation
If you love yoga and you're looking for a place to meditate where you can also get a peek at majestic snow-covered peaks then the Kunjapuri Temple is the perfect spot. This shrine has been considered one of the world's most sacred pilgrimage sites. Meditation and spirituality come together in harmony at this breathtaking location!
Wedding Rituals & Navratra Festival
Kunjapuri temple is the best-known place for weeding rituals and the Navaratra festival. The locals go to the temple for the marriage ceremony. So, if you visit during the wedding season you can experience Himalayan culture and traditions. Moreover, the Navaratra festival unlocks the deepest part of your heart.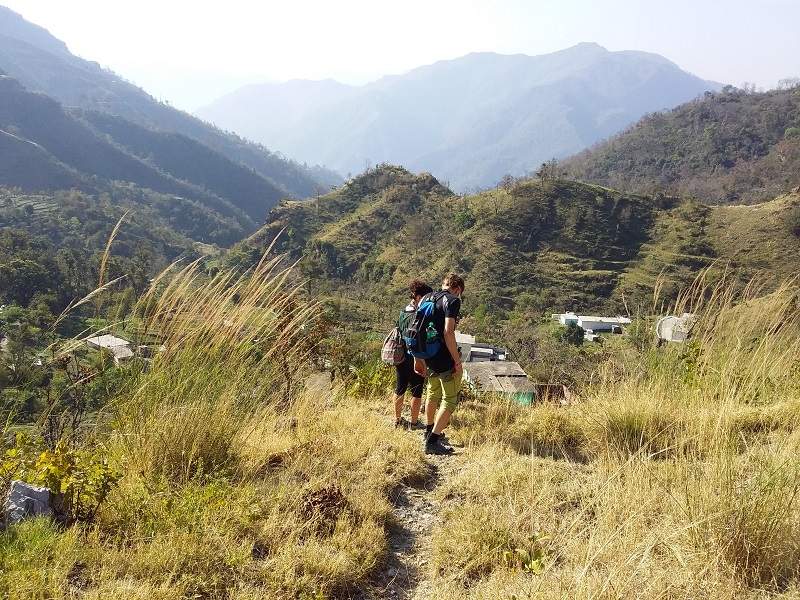 Kunjapuri Trek & Sunrise Hike
Trekking in Rishikesh & Sunrise hiking is the best activity in Rishikesh and Kunjapuri Devi is the best spot to start your adventure activities in Rishikesh. The trek offers a vast variety of experiences including a sunrise view, village lifestyle, hidden trails, lesser-known birds, waterfall nearby, and of course unseen beauty of nature.
Neer Waterfall Trek
If you opt to chase the trails by foot from the Kunjapuri Temple, then get ready to witness the biggest waterfalls of Rishikesh which is the Neer Waterfall Trek. The waterfalls are divided into 3 tiers and the last tier is awesome, where you can swim and splash in the natural-made pond.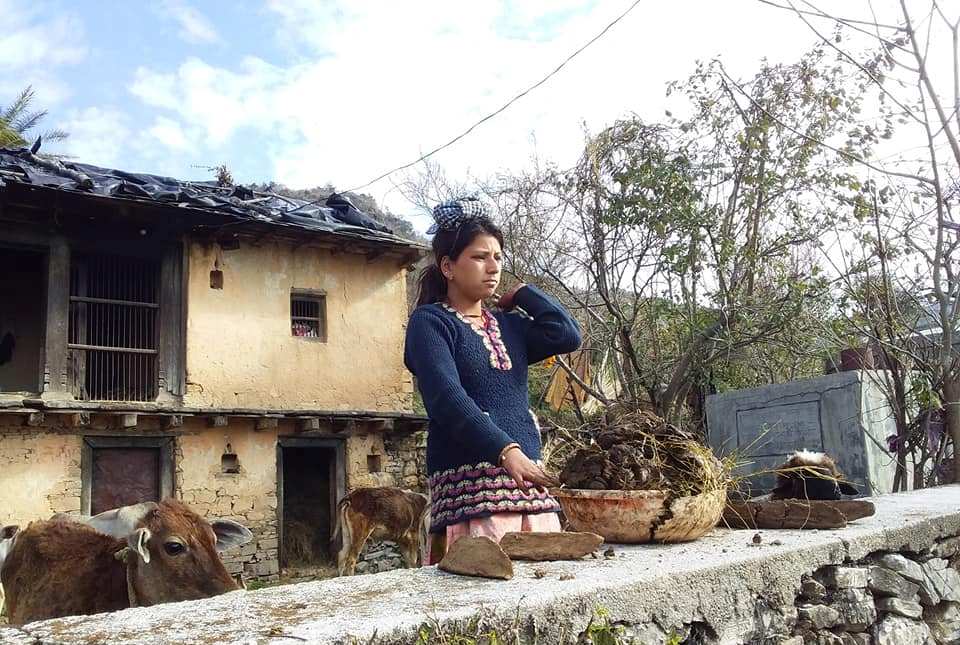 Village Walk
As you know, without knowing the village culture of Uttarakhand, the visit will be always incomplete, The village life transmits some frequency that can be experienced when you are truly feeling within. The Kunjapuri Trek gives you these opportunities to interact with locals to know more about it.
Sunrise View & Sunset View
Travelers admire by heart the sunrise and sunset view from the temple complex. If you are a nature enthusiast and love to experience something awesome then take a walk from Hindolakhal up to the temple through the pine trees forest that will be more adventurous.  The walk distance is about 5KM.
Birdwatching Walk
The Kunjapuri Trail from Tapovan-Rishikesh is a paradise for birding. The trail goes up along the natural freshwater stream up to 3 km and during this birding trip you spot vast varieties of the Himalayan birds. Apart from this birding trail, the Barkot village is another hotspot for birding, and you can add this activity after sunrise view.
Suggested Read- Rishikesh- A Paradise For Birdwatching
The Secret Waterfall & Mahadev Cave
The Secret Waterfall and Mahadev cave are some of the best places along the Kunjapuri – Tapovan Trail. The Mahadev cave is a natural wonder, and the Secret Waterfall is also a secret treasure trove in Rishikesh that not all tourists know about it.
Some Fact About Temple
This temple is one of the Siddha Peeth out of 52, is located in Rishikesh Uttarakhand. There is a board display that this temple was built by the 197th Field Regiment (Kargil)  on the entrance gate of the temple.
There are more than 300 concrete stair steps to reach the top of the temple. The gate of the temple holds the statue of the lion with the goddess Kunjapuri.
The Best Time To visit Kunjapuri
The best time to visit Kunjapuri Temple is Morning and Evening time for sunrise and sunset views. Also, the Navratra festival is unmissable to have a chance to be a part of the Hindu rituals and culture here. The opening time is 6 Am to 8 Pm.
Keywords – Rishikesh shiva temple- rishikesh temple photos- rishikesh altitude -time in rishikesh- rishikesh weather- rishikesh to haridwar- rishikesh hotels- haridwar to rishikesh -rishikesh temperature-  haridwar to rishikesh distance-lakshman jhula- Ananda in the Himalayas – Naredra Nagar- Dehradun Rishikesh- Rishikesh Airport- Rishikesh Railway station.