10 Epic – Road Trip To Uttarakhand in the Himalayas
There is no need to fly in the mountains of Uttarakhand.  Uttarakhand offers you some of the most picturesque, otherworldly & outland road trips.  An outland Epic Road Trip to Uttarakhand rewards you with some of the mountain's most incredible scenery while driving along the scenic roads of Uttarakhand. It allows for stops in lake towns, big national parks. temples & remote villages.
Here is some great outland epic road trip to Uttarakhand,  stretching from full-on adventurous to a more blissful experience.
1- Dwarahat
If you are thinking of a temple town road trip to Uttarakhand from Delhi or elsewhere?  Nothing is better than Dwarahat Town.  Dwarahat has gained popularity as a Cultural heritage town in the Himalayas. Where you find so many Hindu temples built by Katyuri Kings between the 7th to 11th Centuries.  There are as many as 55 old temples in the town.   Dwarahat is also famous for the Yogoda Satsanga Society of India.
When to go: Around the year, when the countryside is at its most dramatic and you can warm up next to log fires in  Guesthouse and Ashram.
How long to go for:

at least five days – more if you want to visit the Kausani and Mahavatar Babaji Cave too.
2- Jim Corbett
Jim Corbett is unquestionably an enchanting place if you are planning a road trip with your family. The road trip to Jim Corbett is trouble-free and once you reach there, you can plan to do Jungle Jeep Safari in the Dhikala Range of the park. The experience you get while doing Safari in open Jepp with the family will be an unforgettable one for sure.  Apart from Jeep Safari, there are waterfall trek, temple hiking, and trekking as well.
When to go: September to March, when the jungle is at its most dramatic nature and you can warm up next to log fires in  Guesthouse and Resorts.
How long to go for:

at least 3 days – more if you want to visit Nainital.
3-Tehri Lake
"Unlimited Water and Unlimited Excitement" The slogan of the Uttarakhand Government.   Tehri Lake is the second largest lake in Asia. Every year, Uttarakhand Tourism conducts the "Tehri Lake Festival "  that gives you a perfect mixture of adrenaline-blasting adventure sports and untouched natural panorama.
Come and live it to experience the sensation of boating, jet skiing, banana boat rides, water skiing, surfing, canoeing, river rafting, kayaking, and much more. Tehri Lake is not only about water sports, there are more to live here too.
When to go: in the summer you can join in with the watersports offered along the coast.
How long to go for:

a weekend will be enough to live these scenic stop-offs.
4- Auli
The Auli lies 14  km away from the Joshimath town on NH 58.  Auli is famous for largest skiing slops in Asia. It is the most beautiful place for kids and family.  Here, mountains are pristine and enchanting. The roadies come to Auli for winter sports and enjoy the snowfalls.  The roads are in very good condition and you can drive all the way to Auli town smoothly.
When to travel: April to June, November to February is the best time.
How long to go for:

  3-4 Days will be enough to live these scenic winter sports stop-offs.
5- Chakrata
You can not compare the Chakrata hill station with any other hill station of Uttarakhand.  It is just an amazing and very relaxing destination.  The road is as scenic as this small hill town in Uttarakhand. The houses here are built-in colonial architecture, dates back to the British period. the most perfect place for a long stay, birding, and book reading. The roads are absolutely blissful here to travel by road.
When to go: in spring or autumn, when there are fewer visitors.
How long to go for:

a weekend should be long enough to experience the nicest houses.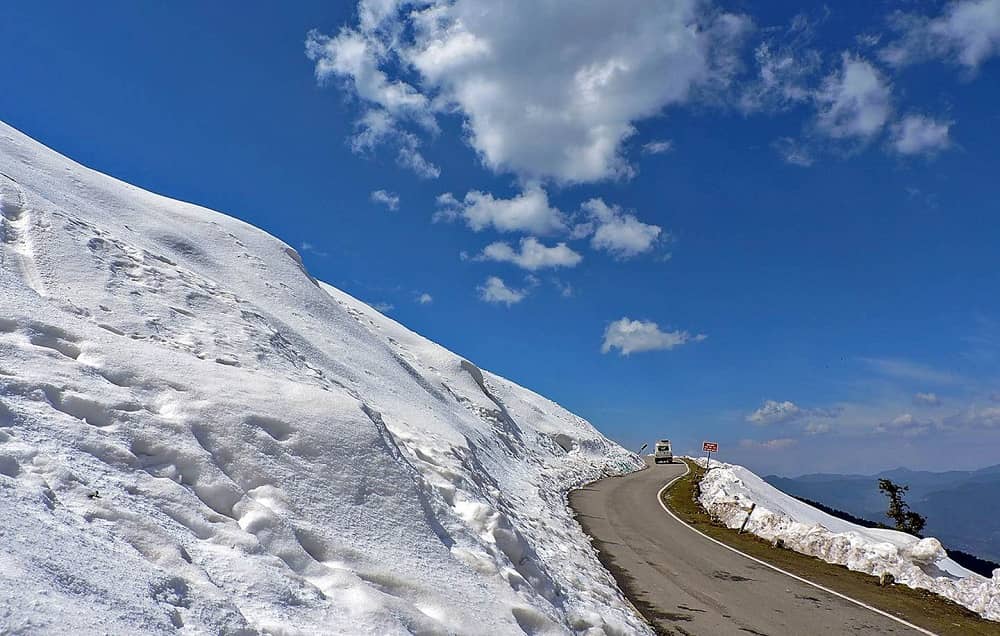 6- Chopta
The Chopta will give eternal peace of mind and beauty of the nature. This small town sets you on the trail to the pious holy temples, Tungnath and Chandrashilla. Since It is very famous as an en-route stop-off among Chardham Pilgrims. So, you must avoid visiting here in the month of May & June.
When to go: in spring, when the wildflower meadows and pastures are at their prettiest.
How long to go for: Take a couple of days to properly explore
7-Lansdowne
Lansdowne can give you many reasons to take a road trip from Delhi. This small town was built by the  Viceroy of India. This is a small cantonment town and not far from Delhi. This hill station is for many things such as trekking and camping, hiking, family trip, and for a great picnic destination too among the people of Uttarakhand.
When to go: in spring or autumn, when the changing seasons make the landscapes shift daily.
How long to go for:

 a long weekend.
8-Harsil
The Harsil is not a very famous destination among common tourists.  It is an offbeat destination & a part of Chardham Yatra. This is an en-route stop-off for Hindu pilgrims but yet to be explored. The Harsil is famous for the Apple orchard and scenic landscapes in Uttarakhand. This small hamlet offers more than any other place in Uttarakhand such as trekking, hiking, farming, village stay, handicraft learning, food cooking, etc.
When to go: in summer, it is jaunty along this sunny mountain route.
How long to go for:

 at least a week.
9-Mukteshwar
Mukteshwar gives you everything that you want from a mountain destination in the Himalayas. This mesmerizing hill town offers you lush green landscapes, densely forest landscapes with coniferous trees,  the orchards, and a clear view of the Nanda Devi Peak and other peaks too. You go here rappelling and hiking, trekking and rock climbing. Nowadays people come to this town to have peace of mind and body. You must visit the Mukteshwar temple here.
When to go: in summer, when the towns are at their finest.
How long to go for: 

you can explore pretty thoroughly on a long weekend.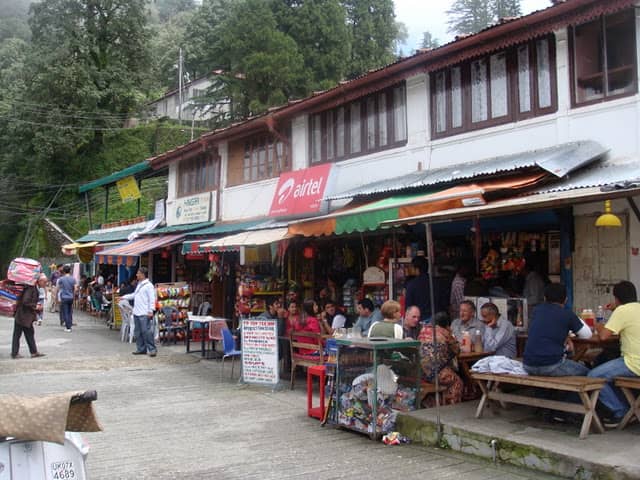 10- Landour
If you think that Mussoorie is very populated by visitors then you go for sure Landour which is a blissful refuge nature enthusiastic just  18 km away.  This is the best destination for a family trip on my list. Here you get a chance to taste homemade cheese and jam that you never had before, the taste is truly divine.  This place also gives you a lot that you never expected.
When to go: Around the year, in summer it becomes tawny, and walks along the roadsides are brisk and wind-whipped.
How long to go for:  2 or 3 days should do it.