Rishikesh to Badrinath

:- Enroute Attractions

The distance between Rishikesh and Badrinath is approximately 298 kilometers (185 miles) by road. The journey usually takes around 10-11 hours by car or bus, depending on the traffic and road conditions. The route passes through picturesque towns and villages in the Garhwal region, offering stunning views of the Himalayan mountains and the Alaknanda River.

It is important to note that the journey from Rishikesh to Badrinath involves driving through steep and narrow mountain roads, which can be challenging for inexperienced drivers. It is advisable to hire a professional driver who is familiar with the terrain and can ensure a safe and comfortable journey.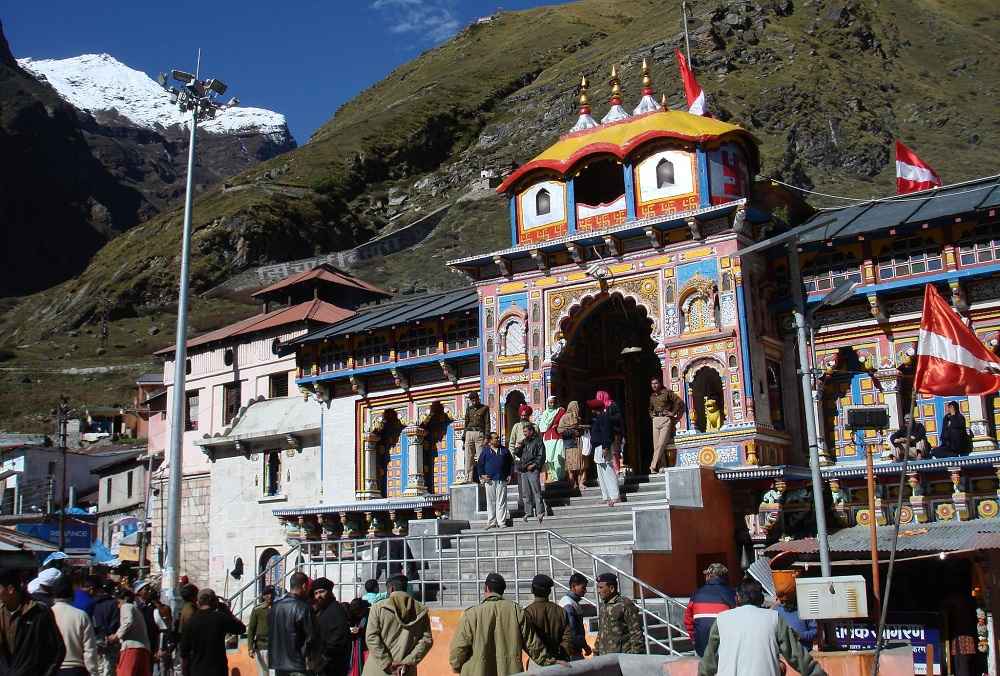 Best time
The best time to visit Badrinath is from May to June and from September to October when the weather is pleasant and the temple is open for visitors. During the monsoon season (July to August), the region experiences heavy rainfall, which can make the roads slippery and difficult to navigate.
How to Reach
To reach Badrinath from Rishikesh, you can take a taxi, hire a private car, or board a state-run or private bus. The nearest airport is Jolly Grant Airport in Dehradun, which is about 20 kilometers from Rishikesh. From the airport, you can take a taxi or bus to Rishikesh and then proceed to Badrinath.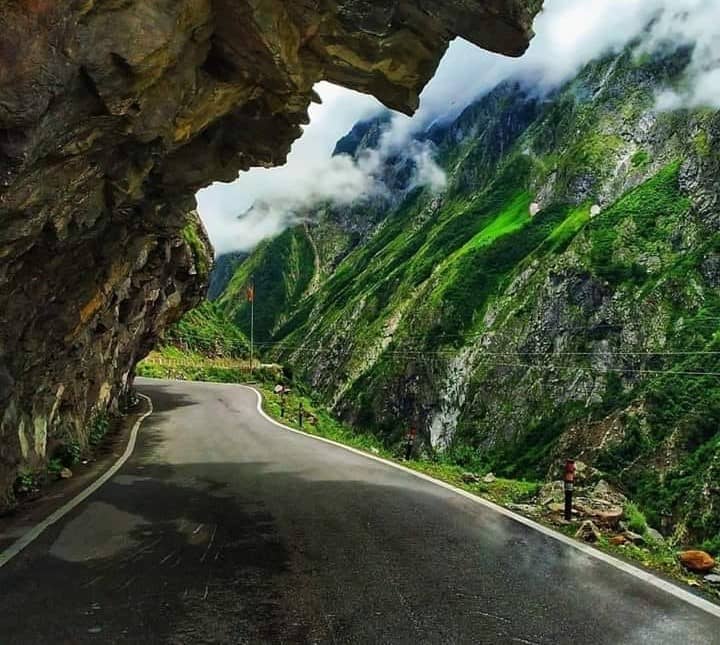 By Bus
Daily bus service from Rishikesh to Badrinath starts between 4 am and 6 am. The last bus departs from the Rishikesh bus station before dawn. While the roads in the highlands are well-maintained, travel beyond Joshimath is prohibited after sunset for safety reasons
What if You missed the Bus
Therefore if one misses the bus for Badrinath, one must go as far as Rudraprayag, Chamoli, Joshimath, or Govindghat to spend the night there in order to catch an early morning bus for Badrinath from that town instead.
What are the Options:
If you plan on traveling from Rishikesh to Badrinath by road, there are many options one can take to get there. For example, buses are available for travelers going between Rishikesh and Joshimath on a daily basis.  And from Joshimath, Badrinath Temple is just 45km away and you can take the jeep to reach Badrinath Temple.
Enroute Attractions:
Haridwar – Rishikesh – Deoprayag – Kirtinagar – Shrinagar –  Rudraprayag – Gauchar – Karnaprayag –  Nandprayag – Chamoli – Birahi – Pipalkoti –  Garur Ganga –  Helang –  Joshimath – ) Vishnuprayag – Govindghat – Pandukeshwar –  Hanumanchatti –  Shri Badarinath Ji.
From 
Kedarnath To Badarinath

via Chopta (229 km)

Via Guptakashi – Ukhimath – Chopta – Gopeshwar – Chamoli – Pipalkoti – Kedarnath to Kund (53 km route is same as given in the Route 1D chart) – ) Ukhimath –Dogalbhitta – Chopta –Mandal –Gopeshwar – Chamoli – from Chamoli to Badarinathji.
From  Kedarnath To Badarinath

(247 km)

Kedarnath – (14 km trek) Gaurikund – Sonprayag – Rampur – Phata –  Guptkashi –) Kund –  Agastyamuni –  Tilwara –  Rudraprayag –  Gauchar –  Karnaprayag  Nandprayag –  Chamoli – ) Birahi –  Pipalkoti – Garur Ganga –  Helang  Joshimath – Vishnuprayag – Govindghat –  Pandukeshwar – Hanumanchatti – Shri Badarinath.
Dehradun To Badrinath by Helicopter:
If one wants to travel to Badrinath (and do so by helicopter), the first thing that needs to be done is to go to the Sahastradhara helipad in Dehradun.