Sunrise in Rishikesh

: The beautiful sounds of the morning

If you're seeking a Sunrise in Rishikesh, with only the snow-laden sky and greater Himalayas then make sure to visit Kunjapuri Temple. Spending time to reach the temple will take you around 1  hour if you're coming from Rishikesh.

You can travel to the temple either by motorcycle or car. To get there, take Narendra Nagar Road and keep an eye out for motorbikes! The route from Rishikesh to the temple is via Narendra Nagar, National Highway 58, and National Highway 87.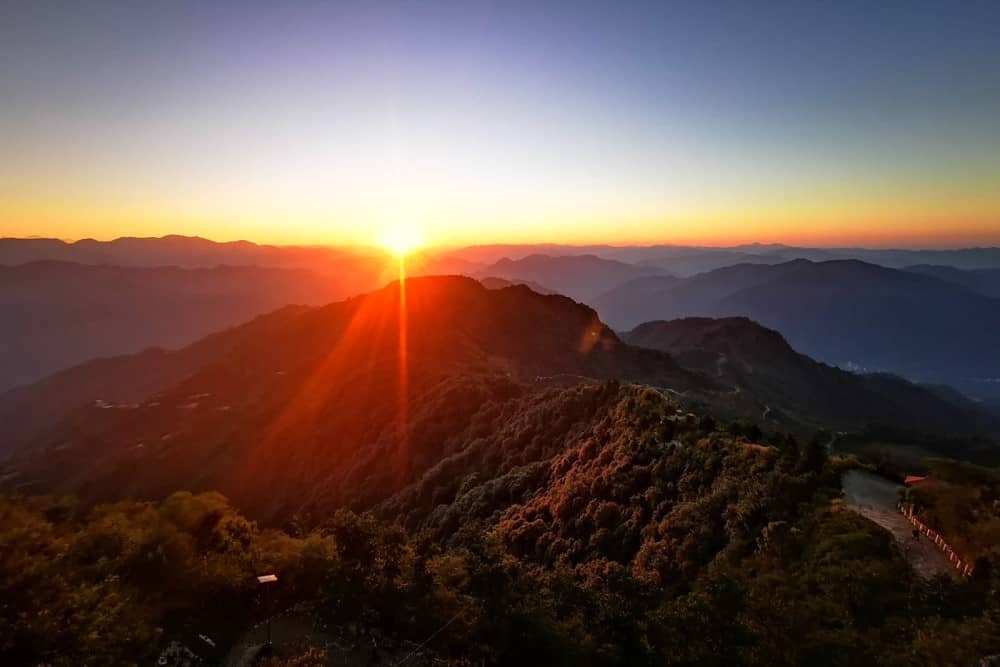 My
Sunrise in Rishikesh
It's undoubtedly Kunjapuri sunrise point. It's 32 km away from Rishikesh and you have to get there by road. The journey is just amazing as you go higher and higher. I have never witnessed a sunrise like this before. It's going to stay in my soul forever.
If you're looking for relaxation or need some short-time adrenaline rush then the Kunjapuri Sunrise Point is surely the place for you! I hope it will become your favorite tourist attraction in India one day.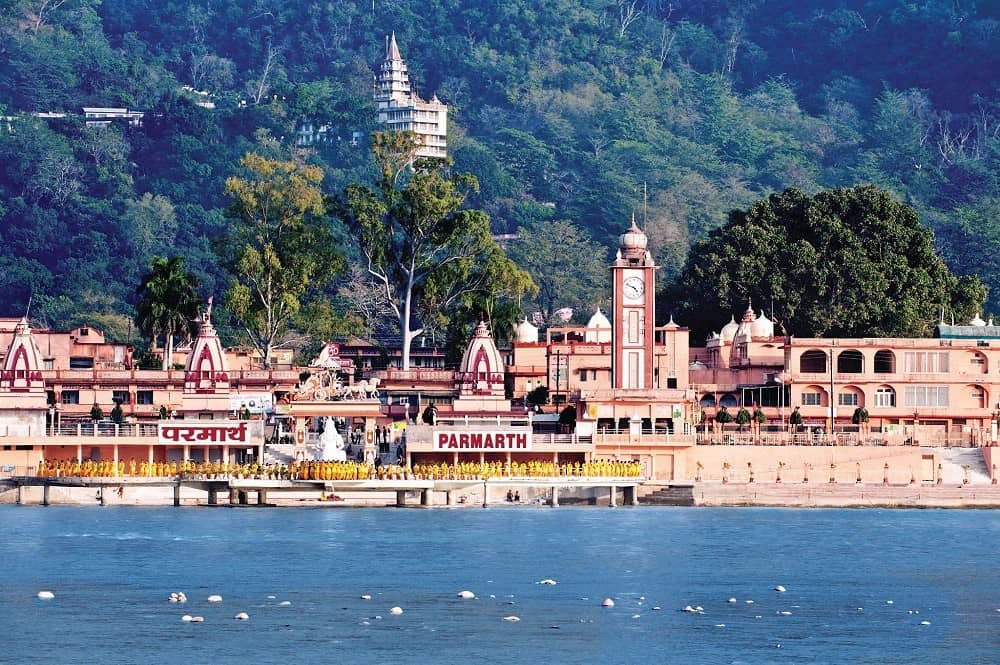 Rishikesh Ins & Outs
Rishikesh is one of the most popular destinations for adventure sports enthusiasts, thanks to its use as a major gateway to the Himalayas and its proximity to some of India's tallest mountains.
It's no wonder that people come here from all around the globe to take up Yoga. Given its own spiritual aura, it is considered India's spiritual capital. And since it sits along the shoreline of the Ganges river banks (at an elevation hovering just above sea level) it has easy access to treks into the Himalayan Mountains nearby.
Set in the foothills of the majestic Himalayan mountain ranges, Rishikesh is a yoga hub at its finest. Not only is it a top rafting destination and a gorgeous trekking route, but it's also one of the best spots in India to learn all about spirituality and self-discovery.
With beautiful ashrams that hold many challenging yoga classes, you'd be in your element during your trip here. Why not combine your trip with learning some breathing techniques?