Sunrise in Rishikesh

: "Sounds of the morning"

If you are visiting Rishikesh, you cannot afford to miss the sunrise. The best time to witness the sunrise in Rishikesh is during the winter months (October to March). During this time, the weather is pleasant, and the sky is usually clear, providing an unobstructed view of the sunrise.

The best place to watch the sunrise in Rishikesh is the Kunjapuri Temple. As the first rays of the sun start to illuminate the sky, the river comes to life, reflecting the golden hues of the sunrise. The sight is truly mesmerizing.
Triveni Ghat
One of the best places to catch the sunrise in Rishikesh is at the Triveni Ghat, where the Ganges is believed to join three holy rivers – Ganga, Yamuna, and Saraswati. Standing on the ghats and watching the sun rise above the distant hills, casting its warm rays on the river and the surrounding landscape, is a sight that will leave you spellbound.
Kunjapuri
Another popular spot to catch the sunrise in Rishikesh is the iconic Kunjapuri Temple, From the temple top, you can see the golden hues of the rising sun illuminating the snow-capped peaks of the greater Himalayas and the surrounding hills, creating a picturesque scene that is perfect for photography enthusiasts.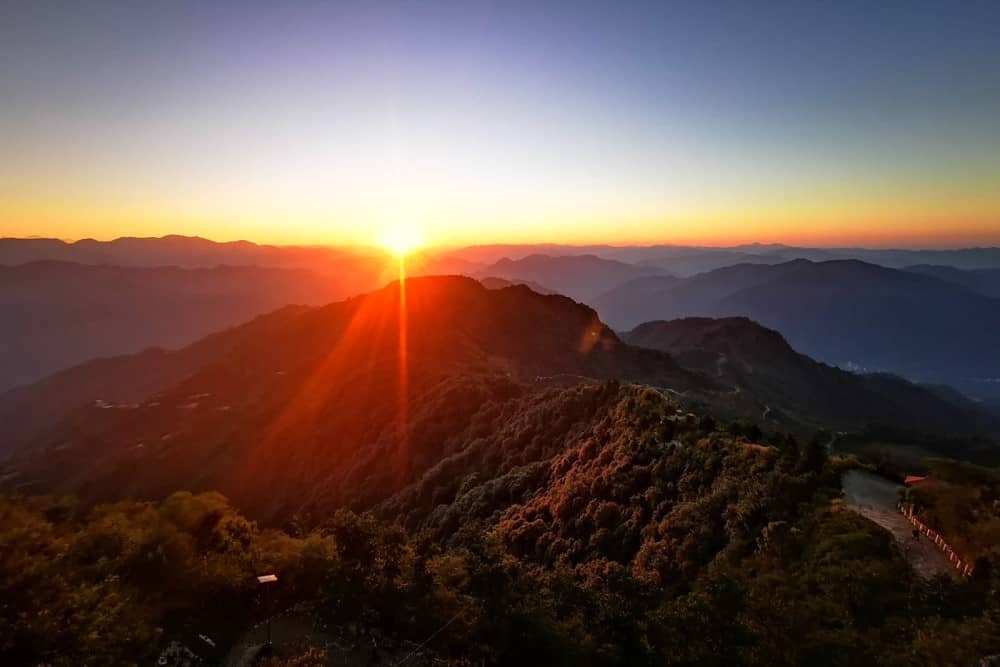 Kunjapuri Sunrise
The Kunjapuri sunrise point, located 32 km away from Rishikesh, is an absolute must-visit for anyone seeking a mesmerizing sunrise experience. The journey to Kunjapuri is as enchanting as the destination itself, as you drive higher and higher through scenic landscapes, surrounded by the majestic Himalayan peaks.
As the first rays of the sun peek over the horizon, the sky transforms into a canvas of vibrant colors, painting a breathtaking panorama that will leave you awe-inspired. Witnessing the sunrise from Kunjapuri is a soul-stirring experience that touches you at a deep level, leaving an indelible mark on your memories.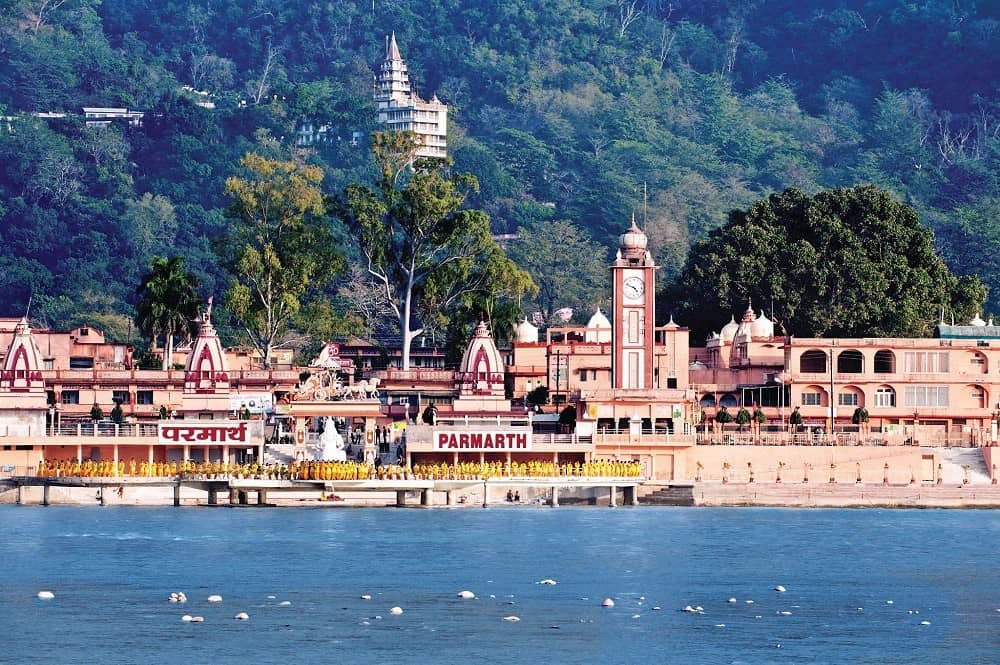 Rishikesh Ins & Outs
Rishikesh is a popular destination for adventure sports enthusiasts and is considered India's spiritual capital. It is located at the foothills of the Himalayas and has easy access to treks into the mountains. It is also a hub for yoga and has many ashrams offering challenging classes. Visitors can combine their trip with learning breathing techniques.
Conclusion
If you're planning a trip to Rishikesh, make sure to include the Kunjapuri sunrise point in your itinerary. It's a must-visit destination that will captivate your senses and leave you with a sense of wonder and awe. Prepare to be spellbound by the beauty of nature as you witness a sunrise like never before at Kunjapuri, a truly unforgettable experience that will leave a lasting impression on your heart.