Binsar: A Walk Through Into Wildlife
 Binsar Valley is said to be the perfect Himalayan paradise. Located in the wonderful state of Uttarakhand, the tiny village is situated at an altitude of 2420 m. Binsar is also a great destination for solo travel, since there are so many hidden gems here, that you have full liberty to go out and explore.
Binsar temperature  & tranquillity of the place allows you to just sit back and soak in the beauty that surrounds you. You can also just meditate in this Himalayan retreat and introspect as much as you want.
Binsar Wildlife Sanctuary
The day to visit the Binsar Wildlife Sanctuary arrived. It's a popular destination for wildlife enthusiasts and tourists alike, offering rare flora and fauna. After paying the entrance fee, I walked through a narrow muddy path surrounded by dense trees. The Himalayas were visible beyond the trees as if cradling the sanctuary.
About The Town
There was no dust, dirt, or pollution, and everything was so pristine and clean. I immediately fell in love with the place and couldn't wait to spend some relaxing time here. Before entering Binsar you will give to go through a checkpoint and pay around 400 rupees. Binsar has one of the most amazing and diverse wildlife sanctuaries which attracts a lot of wildlife lovers.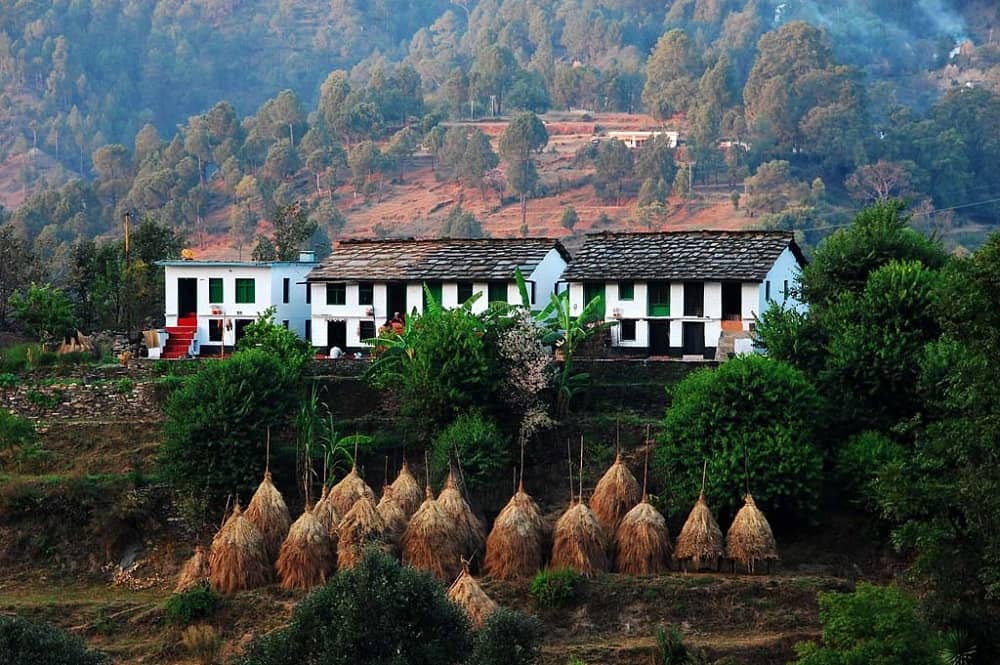 Spend A lazy Afternoon
Binsar's scenic beauty is captivating, and it's easy to spend hours simply gazing at the mountains. The wildlife sounds, clouds and snowy peaks create a mesmerizing atmosphere that makes time fly. After two hours passed by quickly, I had a delightful Kumaoni lunch and took a leisurely stroll. Binsar's unhurried pace and relaxed environment make it a unique place to be.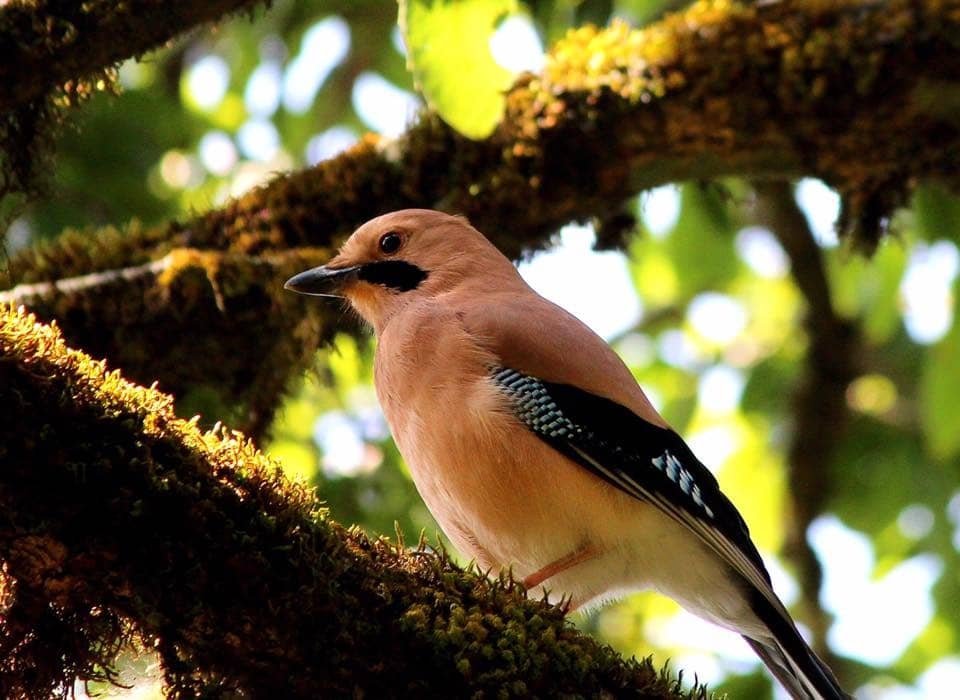 Moon Gazing
One evening, I took a leisurely walk around my accommodation and witnessed the moonrise. Little did I know, this spectacle was in itself an enchanting scene. The locals encouraged me to look up and what I saw left me speechless. The moon appeared as a radiant orange ball rising from behind the mountains, reminiscent of a phoenix rising from the ashes. As the orange light slowly faded, the moon shone with all its magnificence, illuminating the snow-covered peaks of the Himalayas.
Wake Up Early And Explore
Early morning, I witnessed the breathtaking sunrise in Binsar which emanated a sense of peace. The quiet village transformed into a paradise with the gentle breeze and melodious hymns of birds. After breakfast, I explored the town and spoke with locals to learn more about their lives, making my trip even more memorable.
Stare At The Himalayan Peaks
Visiting a small shrine to witness the snow peaks of the Himalayas left me awestruck. The clouds cleared, revealing magnificent and wonderful snow-covered mountains. Following the locals' advice, I walked further to see pristine peaks standing together.
Jeep Safari
To explore the Park conveniently, hop on a safari jeep. Take a guided tour to understand the beauty of the Park and spot the animals easily.
The Bird Watching 
Binsar Wildlife Sanctuary is a great place for birdwatching, with numerous exotic and colourful Himalayan birds to be spotted. Many photographers and birdwatchers come here to capture them in action, and a guide can be helpful in spotting these birds, who are often masters of hiding.
Trek Away in the Sanctuary 
Binsar Wildlife Sanctuary offers fantastic opportunities for hiking, trekking, and jungle trails. Visitors can get up close with animals and birds or explore new paths. The Zero Point is a must-visit spot for breathtaking views of Chaukhamba, Panchachuli, Nanda Devi, and Mt. Trishul.
 Best Time To Visit Binsar
Binsar is a perfect winter destination to view the Himalayas in their full grandeur during January and December. In the summer months of March, April, and May, Binsar offers lush greenery and wildlife for visitors to enjoy. However, it's best to avoid visiting during the monsoon months.
Conclusion
Overall, Binsar is a perfect destination for those looking to escape the hustle and bustle of city life and immerse themselves in the beauty of nature and rich cultural heritage.