Baijnath Temple Uttarakhand 

– An  Ancient Shiva Temple

Baijnath Temple Uttarakhand – An Ancient Shiva Temple is the fusion of Indian history and mythology. It is known for its religious and cultural diversity, Uttarakhand has always been an attraction to national and international tourists.
Baijnath Uttarakhand
Baijnath Temple is highly popular is because of the ancient temple of Shiva. Being highly important in Uttarakhand, you will find this temple is stunning that is dedicated to Shiva and goddesses and the temple speaks of its own story and significance. That's the reason, Uttarakhand is also known as the 'Land of Temples.'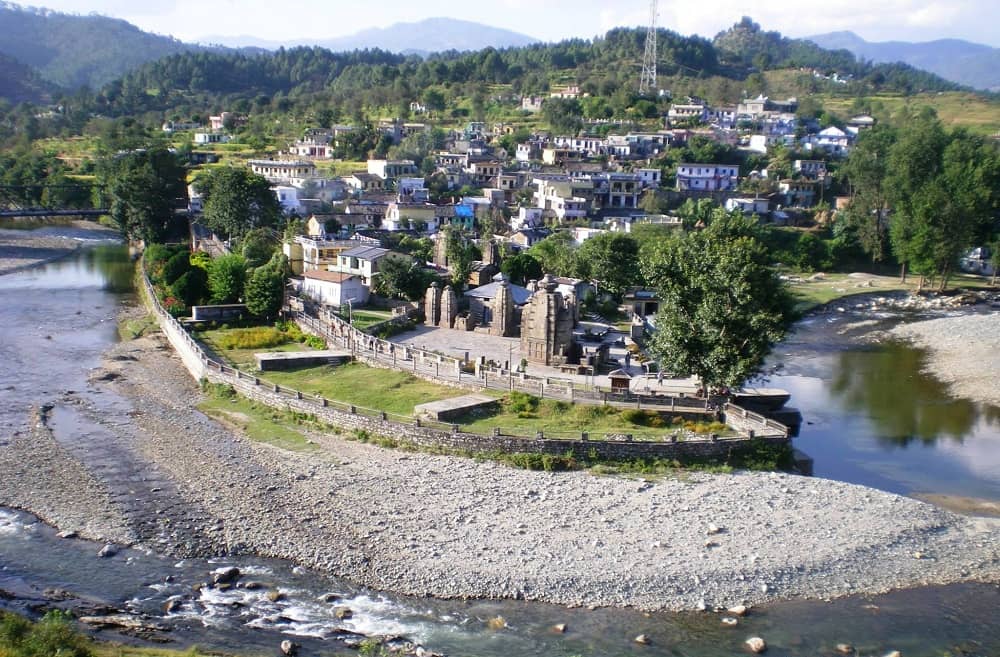 Interesting Facts About Baijnath Temple
Situated on the bank of the Gomti River, Baijnath temple is an ancient temple located 16 km away from the Kausani town of Baijnath district, Uttarakhand.
Dedicated to Lord Shiva, the Baijnath temple is known for its incredible architecture and interesting facts and features. The temple of Baijnath is actually a group of small temples located in the premises of the main temple i.e the temple of Lord Shiva.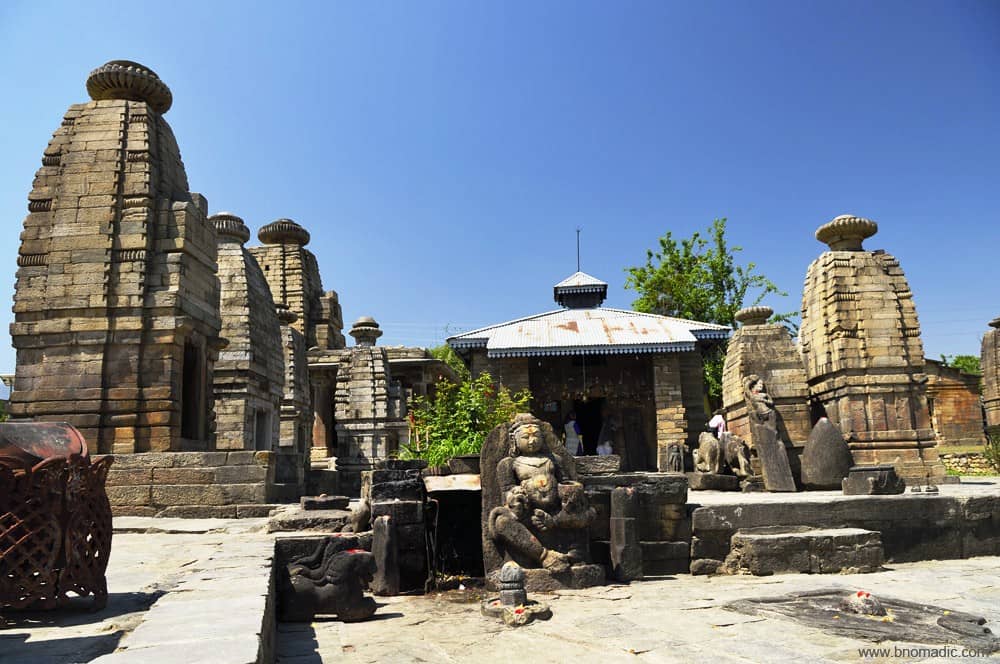 Dating back to around 1150 A.D. Baijnath temple was constructed by the Kumaon Katyuri king in the name of Vaidyanath Shiva, which later came to be known as Baijnath. The temple counts among the very few Shiva temples where Lord Shiva and Goddess Parvati can be seen together.
The temples other than that of Lord Shiva's features Ganesha, Shiva, Parvati, Karttikeya, Narsimha, Brahma, Chandika, Kuber, Saptnartikas, Surya, and Garudas deities.
One interesting fact about the temple is that the temple is said to have been built in one day. There is a fish pond outside the temple complex. Tourists enjoy feeding the fishes with wheat flour, chickpeas, or puffed rice.
Best Time To Visit Baijnath Temple
Since the Baijnath temple is situated in a backdrop of Kausani hill station, the preferred time to visit the place is during summer. As the temperature during summers is relatively high than other days. Preferring winters for hill stations could give you a hard time as the temperature is at its peak.
Baijnath Temple Kausani Uttarakhand
Things To Do During Baijnath Temple Visit
Feeding the fish is a must-to-do thing as many people recommend the visitors of Baijnath temple.
Shopping in the markets of Kausani – The shopping centers in Kausani markets offers you a large variety of winter clothes such as shawls and beautiful handmade artifacts.
Not far from the temple of Baijnath, there is a place named Bir. Tourists go trekking here.
Places To Visit Nearby
Rudrahari Falls and Caves: Located at a distance of 8.6 km from Baijanth temple, Rudrahari falls is a beautiful location to be spotted. Surrounded by lush green fields, the place also has ancient caves. There is a temple of Lord Shiva named Rudrahari temple near the falls.
Mahamrityunjay Temple: At a distance of 8.4 km from Baijnath temple, there is another temple dedicated to Lord Shiva popularly known as Mahamrityunjay temple. This place is known as Jageshwar Dham.
Anashakti Ashram: A peaceful place near Baijnath temple, Anashakti ashram (also known as Gandhi Ashram) is 7.2 km from the Baijnath temple and a wonderful place to track.
Kot Brahmari Temple: Kot Bramhari temple, also known as Brahmari temple is famous for the stay of Adi Guru Shankaracharya during his journey for Garhwal. The temple is situated at the top of the hill.
Kausani Tea Estate: This place is 5.7kms away from Baijanth temple. Tourists visit to explore the green tea garden and click beautiful pictures on the spot.
Pinnath: Pinnath is a tourist attraction famous for its beautiful natural sceneries and peaceful environment. It is 5kms from Kausani town.
Sumitranandan Pant Gallery: A museum dedicated to the great Indian poet Sumitranandan Pant, the gallery is actually a small 3-4 rooms house. You can find the writings and handwritten poetries of famous poets. It is 7.2kms from the temple location.
Binsar Wildlife Sanctuary: Binsar Wildlife Sanctuary is a beautiful place for sightseeing. One can see the white snow-covered Himalayan peaks from the sanctuary.
Pandukholi: Situated in Almora, Pandukholi is famous for its natural scenic beauty.