Jageshwar Dham: The group of temples of Lord Shiva
The momentous  Jageshwar Dham: The group of temples of Lord Shiva is hard to miss. The enchanting temple complex is filled with 124 big and small stone temples all dedicated to Lord Shiva in this Himalayans state of Uttarakhand.
Jageshwar Dham Uttarakhand
Jageshwar Dham Temple is dated between the 7th century to the 12th century.  Here, Lord Shiva is worshipped in several forms in this temple complex.
Some of the shrines worship Lord Shiva in his celestial form, whereas others worship him in the Linga form. There is one temple that is also devoted to Goddess Shakti.
Jageshwar Dham Almora
Jageshwar is about 36 kilometers away from the northeast of Almora district, in the Kumaun region of the Uttarakhand state of India. It is 100 km far from the Nanital ( the famous hill station of India ), and 125 km away from the Kathgodam railroad.
Jageshwar Dham Temple
The architecture reflects the kind of influence and culture that the entire town might have had in different eras.
The beauty of the temples is that, while they have a similar architectural style, they were built by different rulers, or people and in different eras.
The temples are a great way to learn about the architecture and culture of those times. They were erected in the Nagara Style with a Shikhara or spire that adorns each of the temples, no matter what their size.
A keen eye can even spot the difference between the eras through the architecture.   The Temple is under the Archeological Survey of India, most of the temples are inactive but some are still functioning there.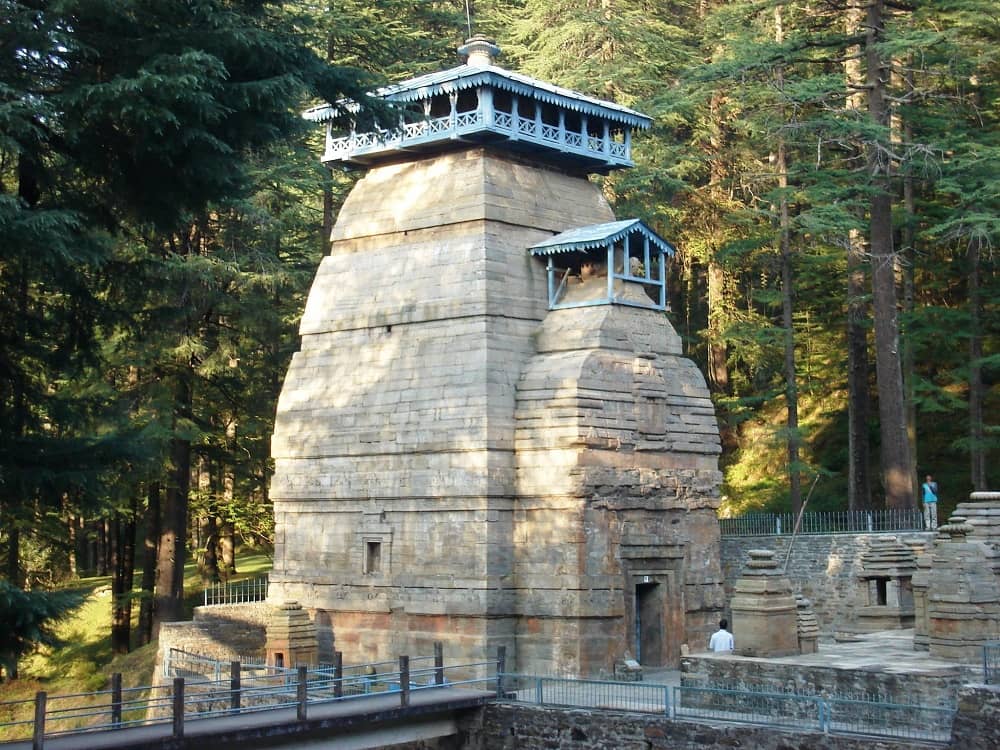 The Main Temple 
The main temple of Jageshwar Dham  Mahamrityunjay Mahadev Temple This huge temple is supposedly the largest and oldest temple in the complex.
The moment you walk into the complex you will find this beauty just staring back at you pulling you towards itself. It is located at the core or the center of the temple, and it is hard not to be swayed by its beauty.
The Other Temples 
Pushti Devi Temple- This temple is a little different from the other temples since this is dedicated to the
Goddess of Nourishment, instead of Lord Shiva. It is mainly frequented by locals who pray for a good yield in the harvest season.
Nav Griha Temple- This temple worships Shiva in the form of celestial bodies. It is dedicated to the solar system and the planets in the solar system.
There are few other temples that you can visit namely: Dakshinukhi Hanuman Temple, Kedareshwar Temple, Lakulisha Temple, Kandeshwar Temple, and the Batuk Bhairav Temple.