From Rishikesh to Bali

: Top yoga hotspots in the world

If you're looking for a truly rejuvenating yoga experience, there's no better place to go than one of these top yoga hotspots around the world. From the stunning beaches of Bali to the serene mountains of Rishikesh, there's a perfect destination for every yogi. So, get ready to relax, rejuvenate, and find your zen.

Yoga has become a popular form of exercise and mindfulness practice worldwide, and as a result, there are numerous hotspots around the world that cater to yogis. From the tranquil landscapes of Rishikesh in India to the vibrant energy of Ibiza, Spain, these destinations offer a unique blend of yoga, culture, and adventure.

Whether you're a seasoned practitioner or a beginner looking to try something new, there's a yoga hotspot waiting for you. So dive into this list of where to find the best yoga retreats around the world, and start planning your next adventure today!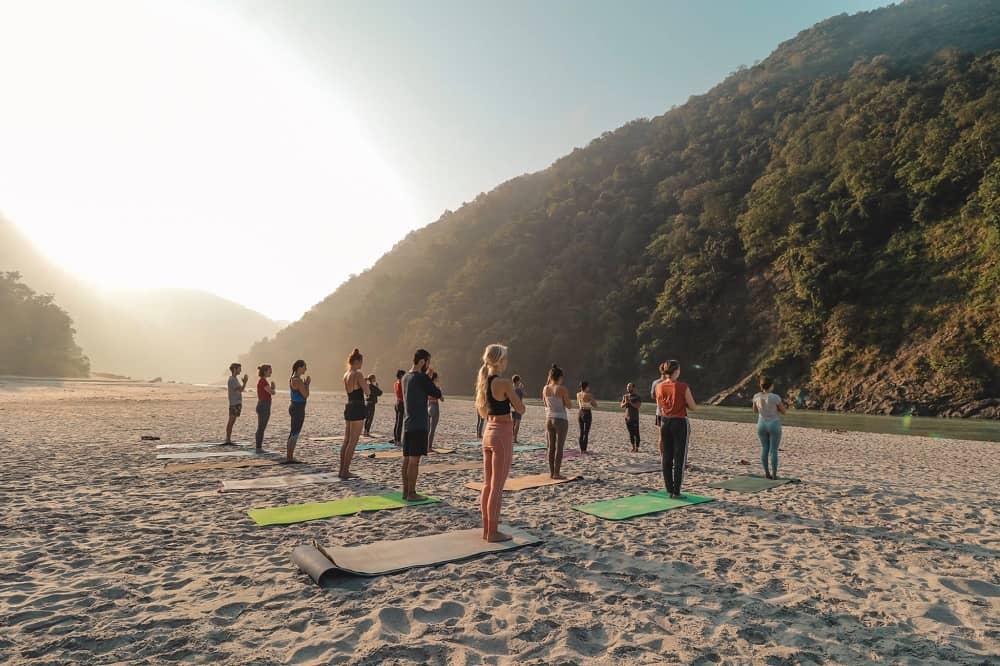 Rishikesh India
Rishikesh, India is a holy city located on the banks of the Ganges River in northern India, and it is known as the "Yoga Capital of the World." It's home to many yoga ashrams, yoga schools, and spiritual centers where visitors can practice yoga and meditation, study Hindu philosophy, and immerse themselves in the ancient Indian culture.
Rishikesh is an important destination for anyone interested in yoga, Hinduism, or Indian culture. With its many ashrams and spiritual centers, Rishikesh is the perfect place to deepen your yoga practice, learn about Hindu philosophy, and experience traditional Indian culture.
Bali Indonesia
Bali Indonesia
Bali is a beautiful tropical island that has become increasingly popular among yoga enthusiasts from all over the world. With its stunning scenery, spiritual energy, and peaceful vibe, it's no wonder why so many people are drawn to this place to practice yoga. There are many yoga retreats and studios offering classes, workshops, and teacher training programs for yogis of all levels, so you're sure to find one that's right for you.
Chiang Mai Thailand
Thailand is an excellent destination for yoga enthusiasts of all levels. The country is home to many beautiful and serene locations that are perfect for practicing yoga, such as Koh Samui, Phuket, Chiang Mai, and Koh Phangan. With its lush tropical forests, pristine beaches, and vibrant culture, Thailand provides an immersive and rejuvenating environment for those looking to deepen their yoga practice.
Maui, Hawaii, USA
Maui, Hawaii, USA: This stunning Hawaiian island is blessed with picturesque landscapes, pristine beaches, and gorgeous weather year-round. It's also a highly sought-after destination for yoga, with numerous retreats and studios providing classes and workshops for visitors. Maui's colorful local culture, healthy lifestyle, and friendly yoga community create an ideal atmosphere to connect with like-minded people who share a passion for yoga.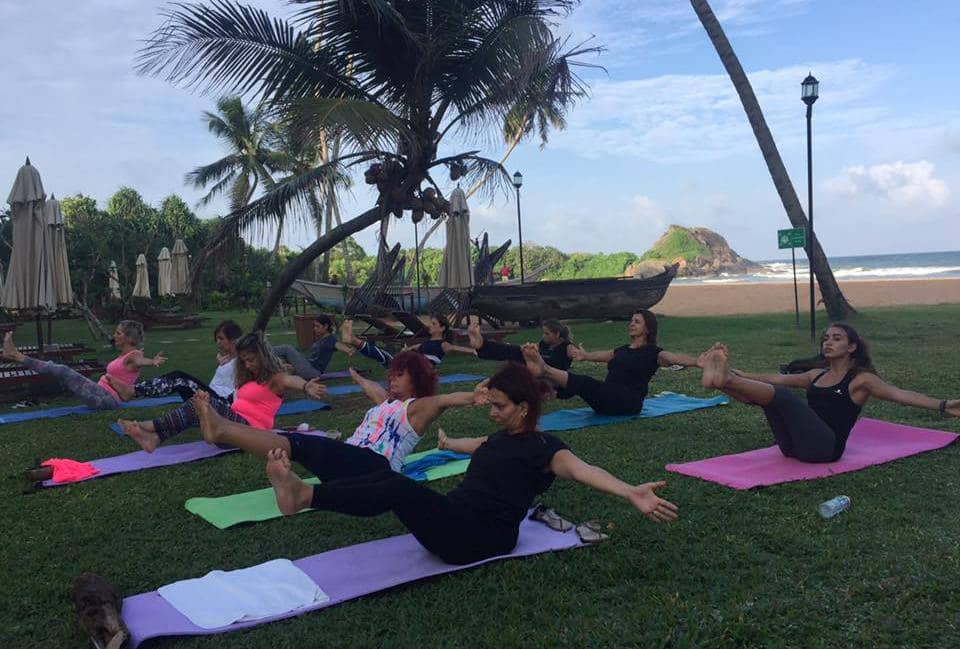 Sri Lanka
Sri Lanka is an ideal destination for those seeking tranquility and well-being. The coast of Sri Lanka is home to many yoga retreats that offer stunning views, daily yoga classes, and even surfing for a bit of excitement. Colombo, Unawatuna, and Kandy are well-known locations for yoga in Sri Lanka.
Ibiza, Spain
Ibiza, Spain is the perfect place to connect with yourself and others through yoga. The island's relaxed environment, beautiful beaches, and bohemian vibe make it ideal for practicing yoga and connecting with nature.
Conclusion
We hope you enjoyed our article about the top yoga hot spots in the world. The locations we covered were all beautiful, tranquil retreats. If you're looking for a holiday destination that is both relaxing and nourishing, this article could be a great place to start. Thank you for reading, and remember to stay active and healthy!