Trekking in Rishikesh

: "Himalayan Hikes"

Rishikesh, the adventure capital of India, offers fascinating trekking places amidst the Himalayan foothills. It's a dream destination for adrenaline junkies who seek the thrill of walking on rocky terrains. Whether you're an experienced hiker or a beginner, there are suitable trekking trails to explore the valley. Enjoy an incredible holiday in Rishikesh by staying in fancy tents with friends and indulging in the joy of trekking.

Trekking in Rishikesh is simply amazing! You get to explore the breathtaking beauty of the Himalayas. Whether you're new to trekking or a seasoned hiker, there's a perfect trail for you in Rishikesh. So, get ready for an unforgettable adventure in the majestic Himalayas! Pack your essentials and let's go!
Quick Look at
Short Treks in Rishikesh ( Small Treks in Rishikesh )
Explore the beauty of Rishikesh with these short and delightful treks! Whether you're a beginner or an experienced trekker, these trails offer something for everyone. Let's take a quick look at some of the fantastic small treks in Rishikesh: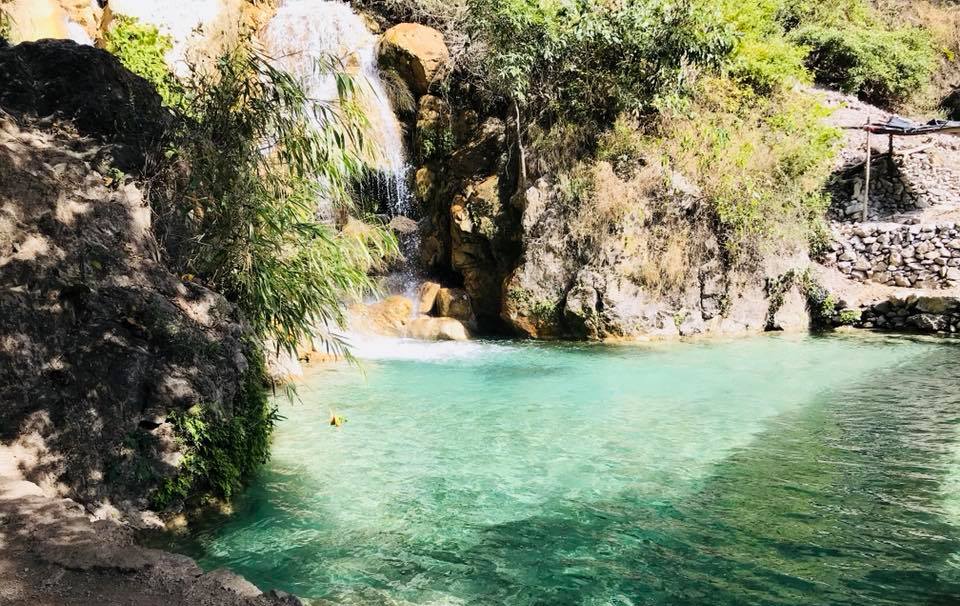 Neer Garh Waterfall Trek:
Difficulty: Easy
Duration: Half-day
Age Requirement: Open to all
Description: A gentle trek suitable for beginners. You'll walk through scenic trails and forests to reach the Neer Waterfall, where you can witness the beautiful cascading water. Great for families and those new to trekking.
1- Neelkanth Mahadev Trek
Difficulty: Moderate
Duration: Full-day
Trail Distance: 24 kilometers roundtrip
Description: A challenging trek leading to the revered Neelkanth Mahadev Temple. The trail winds through dense forests, offering views of flora and fauna. Reaching the temple amidst serene surroundings is spiritually uplifting.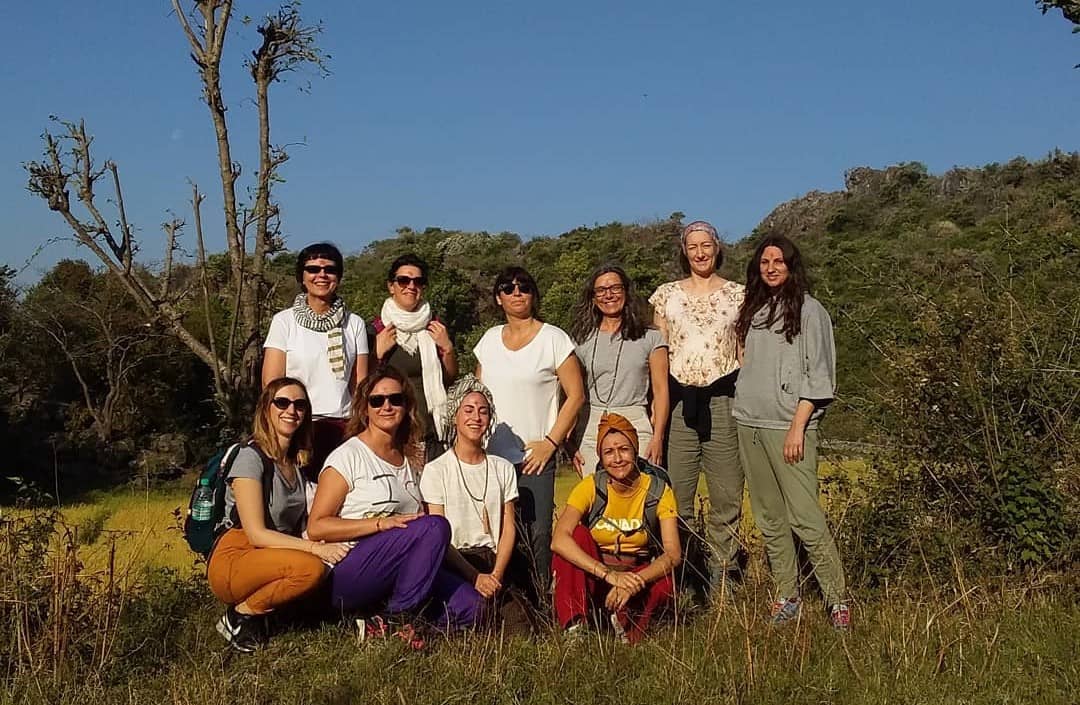 2- Kunjapuri Temple Trek
Difficulty: Moderate
Duration: Full-day
Trail Distance: 12 kilometers downhill
Description: An early morning trek for a breathtaking sunrise experience. The trail offers panoramic views of Himalayan peaks, leading to Kunjapuri Temple at a high altitude. Witness the beauty of the mountains and the Ganges River
4- Patna Waterfall Trek
Difficulty: Easy
Duration: Half-day
Description: A short trek to Patna Waterfall, a hidden gem in nature. Enjoy gentle ascents and descents and take a refreshing dip in the pool beneath the waterfall for moments of serenity.

Patna Waterfall
4- Kota Village Trek
Difficulty: Easy to Moderate
Duration: Full-day
Description: Experience the rustic beauty of the Himalayan foothills by trekking to Kota Village. Enjoy the warm hospitality of locals, taste local cuisine, and immerse yourself in the region's cultural heritage.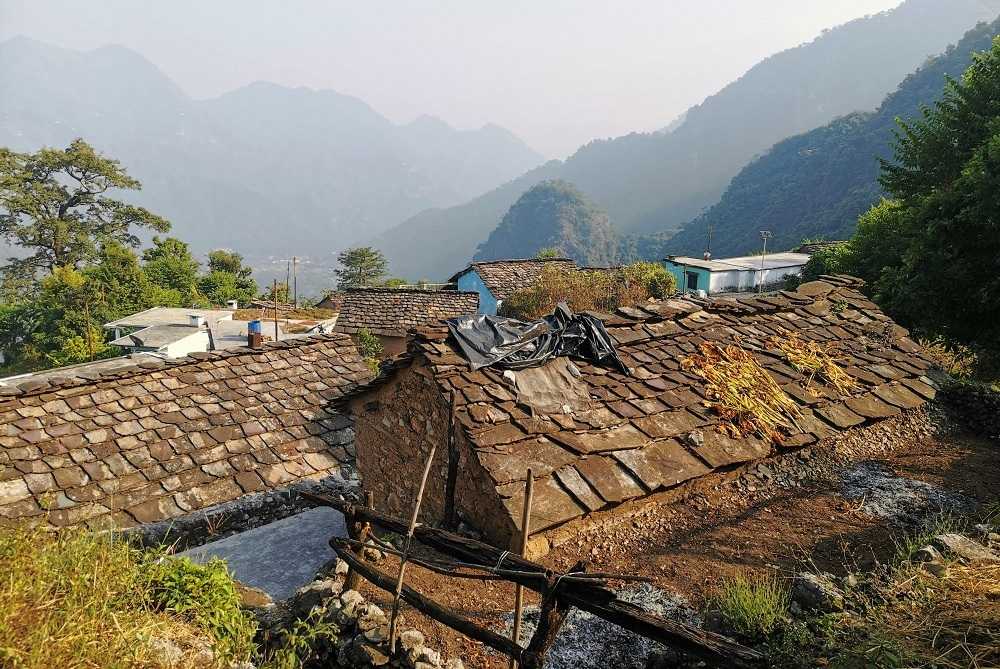 6- Patho Village Trek
Difficulty: Easy
Duration: 4 hours roundtrip
Trail Distance: 8 kilometers roundtrip
Description: A shorter trek to Patho Village, where you'll explore scenic trails, and terraced fields, and experience the traditional lifestyle of the villager.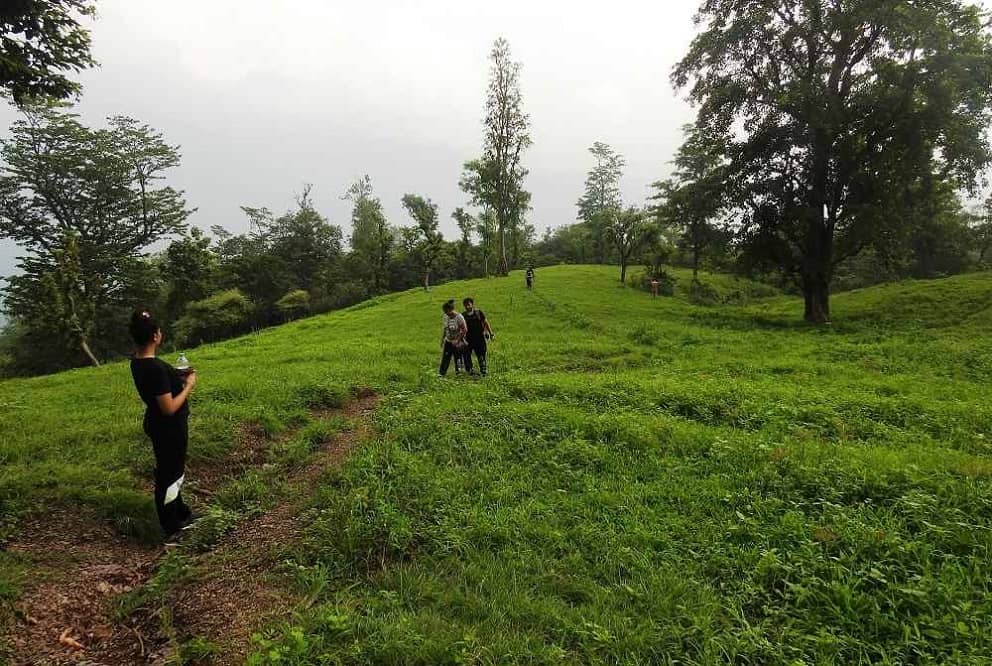 Popular Places To Go Trekking Near Rishikesh
Rishikesh, located in the foothills of the Himalayas, offers a plethora of trekking opportunities with breathtaking views of the mountains and the Ganges River. Here are some popular trekking places near Rishikesh:
Chopta Chandrashila Trek:
This trek takes you through dense forests, picturesque meadows, and offers stunning views of the snow-capped peaks. The Chandrashila summit provides a panoramic view of Nanda Devi, Trishul, Chaukhamba, and other Himalayan peaks.
Valley of Flowers Trek:
A UNESCO World Heritage Site, the Valley of Flowers trek is a paradise for nature lovers and botanists. The valley is adorned with a variety of colorful flowers, and the trek offers a chance to explore the rich flora and fauna of the region.
Nag Tibba Trek:
One of the most accessible treks from Rishikesh, Nag Tibba offers breathtaking views of Bandarpoonch, Kedarnath, and other peaks. The trek takes you through dense forests and scenic meadows.
Kauri Pass Trek:
Starting from Auli or Joshimath, the Kauri Pass trek is a moderately challenging trek that offers stunning views of Mt. Nanda Devi and other Himalayan peaks.
Deoria Tal Chandrashila Trek:
This trek combines the beauty of Deoria Tal, a serene lake surrounded by forests, with the panoramic views from Chandrashila summit. The trek offers a mix of natural beauty and spiritual experiences.
Roopkund Trek:
A challenging trek for seasoned trekkers, Roopkund is famous for its mysterious skeleton lake and panoramic views of Trishul and Nanda Ghunti peaks.
Har Ki Dun Trek:
Located in the Govind Wildlife Sanctuary, this trek takes you through ancient villages, dense forests, and offers stunning views of the Swargarohini peaks.
Hemkund Sahib Trek:
This trek leads to the revered Hemkund Sahib Gurudwara, located beside a pristine lake. The trek offers a spiritual and scenic experience.
Tungnath and Chandrashila Trek:
Apart from the Chopta Chandrashila trek, you can also opt for a shorter trek to Tungnath, the highest Shiva temple in the world, which further extends to Chandrashila peak.
Before embarking on any trek, ensure that you are physically fit and acclimatized to high altitudes. It's always advisable to go with experienced guides or trekking groups for a safe and enjoyable experience.
Conclusions 
In conclusion, these small treks near Rishikesh offer a well-rounded experience, catering to the adventure seekers, nature enthusiasts, and those seeking a spiritual connection with the mountains. They leave a lasting impression and create cherished memories for everyone who embarks on these journeys.