Kukuchina

: A Blog Listing Must-Visit Places of Kukuchina

Kukuchina is a  village located between two mountains in the Kumaon region of Uttarakhand, famous for Mahavatar Babaji Cave & Pandavkholi or Pandukholi. This village is considered a spiritual journey for pilgrims who visit Kukuchina to meditate in the cave of Mahavatar Babaji.

Kukuchina is one of those rare places where one can still get away from the crowds and has remained a tranquil tourist destination thanks to some of its ancient practices that haven't changed until today – like untainted air, simple lifestyle, and affordable accommodation.
Joshi Guest House and Vanaprastha Hotel
The best budget accommodation you can possibly choose to stay in when staying in Kukuchina is the Joshiji Guest house as it's literally situated just opposite the mountains of the Mahavatar Babaji's Cave. If you are looking to stay in 3 stars equivalent hotel then you must stay in Vanaprastha Hotel, it is a wooden-made hotel near the cave of Mahavatar Babaji.
Our Experience
We roamed to an isolated place and all around us was quiet. There were no people at all but only the birds chirping all around us. We stayed there, hour after hour, and listened to their soothing song along with the splashes of water from a waterfall we could hear nearby. Once in a while, we would catch glimpses of Panchashuli peak, which seemed like a haven for birds to rule over.
Must-Visit Places of Kukuchina
1-
Mahavatar Babaji Cave
The Mahavatar Babaji cave is located in the Himalayan region and is considered one of the most spiritual caves around. The cave itself is where Kriya yoga began and where people from all over the world come to learn about meditation.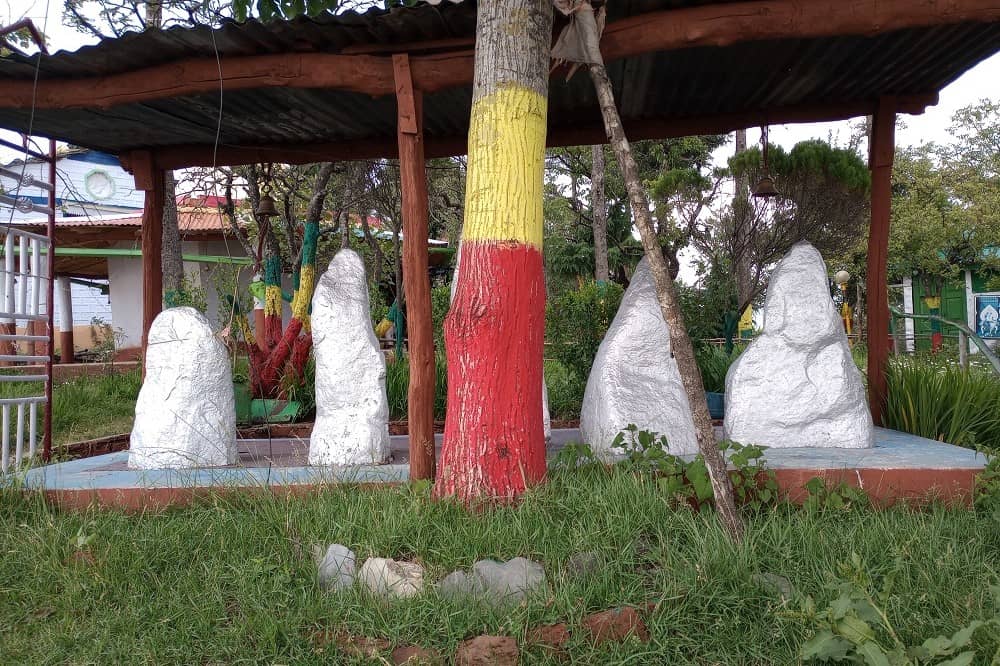 2-
Pandavkholi

Ashram

Pandavkholi is a very spiritual and peaceful place. Many people know that this is considered to be the secret exile sojourn of Pandavas, and they also claim that when the Pandavas were in exile, they found this place. It is said that the Pandavas carried out their lives in hiding here and made it their secret home before returning to Hastinapura after 12 years.
3-
Dunagiri Temple
Dunagiri temple is 14 km from Dwarahat, dedicated to the goddess Durga and built over 5000 years ago by the Pandavas. It's believed that when Hanuman was carrying Mount Mandarachal, he dropped it here, at the foot of Dunagiri. Some reports say it's related to Saraswati who healed people in this city and spread the words of Lord Shiva.