Is Mahavatar Babaji Still Alive?
Is Mahavatar Babaji Still Alive?  Yes, many devotees of Mahavatar Babaji have reported having seen him walking in the Himalayas in Uttarakhand, thus we can say that he is alive and living in the Himalayas and he is popularly known as walking Shiva. Mahavatar Babaji age is beyond space and time, If you see the Mahavatar Babaji photo, you feel when you chant the Mahavatar Babaji mantra at the cave.
Moola Guru
Mahavatar Babaji also known as Moola Guru ( creator of Moooldhara Chakra ), is called the Root Chakra of all Chakras, and is the source of Kundalini Chakra.
Mahavatar Babaji Image
Mahavatar Babaji's name is given by his disciple and Yogi Sr Lahiri Mahasaya,. The image of Babaji is as an immortal & Universal Guru and beyond the conception of the birth-death. I can strongly say that Yes, He is living around us but in another dimension. We can reach him through only Kriya Yoga by changing the frequency.
Mahavatar Babaji Quote
"Love is the undisturbed balance that binds this Universe Together"
Mahavatar Babaji Mantra
Mahavatar Babaji Mantra is Gayatri Mantra, which is dedicated to Mahavatar Babaji   & Babaji Kriya Yoga is a scientific meditation and spiritual liberation technique called Kriya Yoga. The best day of reciting Mahavatar Babaji Mantra is Thursday.
My Experience
It is often said that there are some places in life that you can only go to when some spiritual power calls you and I experienced it more profoundly when I visited Mahavatar Babaji cave.
I can wholly say that I have transformed the Mahavatar Babaji Cave: A Walk Through An Abode of Kriya Yoga – Mahavatar Babaji Cave.
The Cave of Mahavatar Babaji
The cave of Mahavatar Babaji is the birthplace of Kriya yoga For a long, I have wanted to visit this mystical cave since this was the birthplace of Kriya Yoga. This beautiful and fulfilling Yoga form was showcased by Mahavatar Babaji himself to Lahiri Mahashaya, who spread the art of Kriya Yoga to the whole world.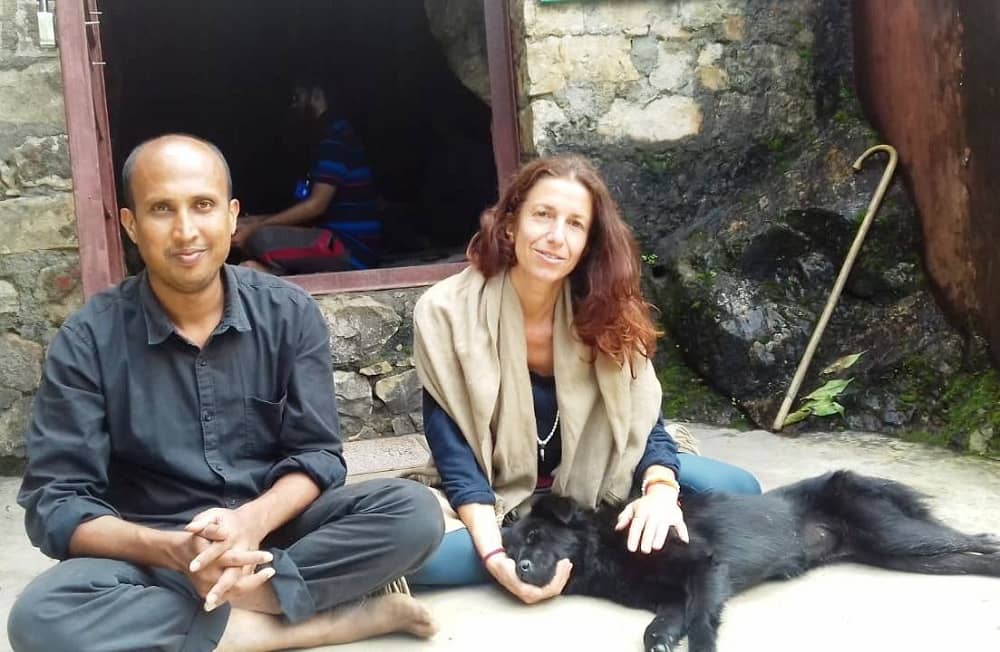 Mahavatar Babaji Miracles
Dunagiri with all kinds of beauty with sprawling meadows, dense forests, and a healing aura that radiated from the many shrines. The entire place was crawling with pilgrims and devotees all in intense meditation.  Mahavatar Babaji miracles are his teachings at the cave where his presence can feel in the heart.  There are many  Mahavatar Babaji stories that roll out among his devotees.  One story, I feel in my heart is that He is still around us.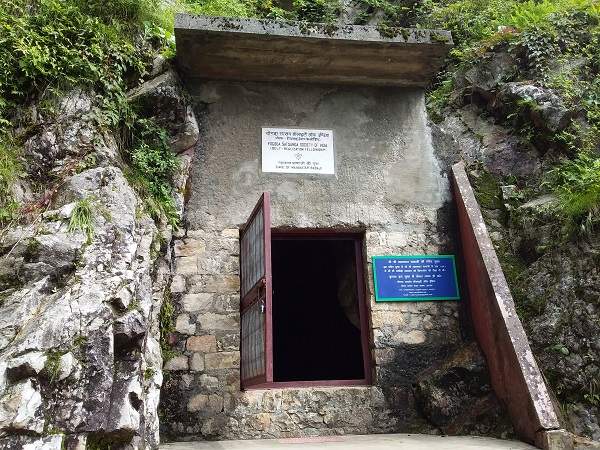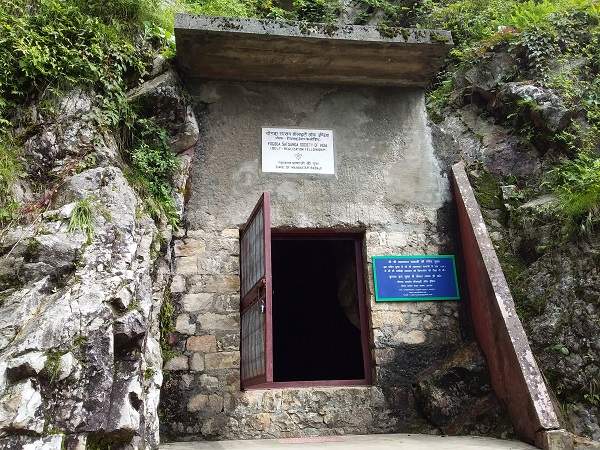 Pandukholi – Babaji Cave India 
A mountaintop trek is about 5  km 1/2 hour high up to Pandukholi from small hamlet Kukuchina and from the mountaintop trek down up to Mahavatar Babaji cave ( 30 minutes ) get a very difficult trek, I got to experience, however, as I started my journey I realized that I had nothing to worry about.
Surroundings 
The entire area was quiet, there was complete silence except for the soft purrs of the flowing water & chirping Himalayan birds.
The air was so fresh that my lungs seemed to want more and more. It was a pleasant surprise after breathing the dark smoky polluted air of the city life.
The Mahavatar Babaji Caves is the perfect place to head over to and bask in the glorious tranquillity with a dash of fascinating history about the saint.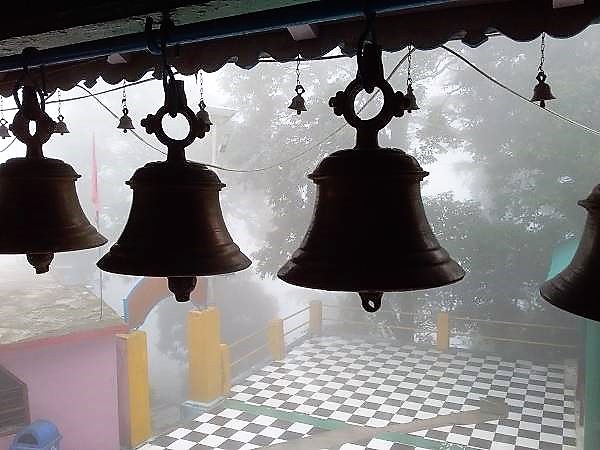 Exploring Dunagiri Temple, Shaktipeeth
Before we headed to the magical caves, we took a detour and admired the view of the great Himalayas from the Dunagiri Temple.
After this, we visited the wonderful and powerful Dunagiri Shakti Peetha, which was filled with more than 1500 big ringings bells.
Projected Itineraries are as follows;
The Itinerary  of  2 Night 3 Days gives you an idea to make a plan to visit the Babaji cave
For those who want to make a visit with some other places 3 Nights 4 Days then this itinerary will help to chalk out the program.
This is a recommended tour itinerary for those who would like to follow the path of  Paramahansa Yogananda Ji 6 Nights 7 Days.
This itinerary is designed for only Kriya Yogi Pilgrims that follow the footprint of the Kriya Yoga in India 14 Nights 15 Days