Rudra Meditation Cave at Kedarnath -Facilities -Cost & How To Book
Many pilgrims and travelers keep asking me about Rudra Meditation Cave at Kedarnath -Facilities -Cost & How To Book. Therefore, I have decided to put some essential information through my blog for those who would like to stay in the Rudra cave for spiritual & meditation purposes.  If you are thinking that Rudra cave is a typical Himalayan cave? Here, you are wrong!
What is Rudra Cave?
It is an undoubted modern cave. The Rudra cave is the best place for meditation in Kedarnath apart from a tourist destination.
This cave run by the Garhwal Mandal Vikas Nigam (GMVN) is just 1 km away from the Kedarnath Temple. The cave is facing Sri Badrinath and Sri Kedarnath and are man-made caves using rock boulders, stones & built with wooden doors.
The Uttarakhand Government decided to make a cave with modern amenities to honor the visit of our Prime Minister Narendra Modi Ji and later it opens for all visitors,  devotees & travelers.
What Do you expect?
The Rudra Cave is not free from modern amenities, but it lies in total isolation 1 km away from the temple site.  The cave has electricity and drinkable water with an attached toilet and heater.
The cave authority serves morning tea, breakfast, lunch,  evening tea, and dinner as per your preferred mealtime.
The Room-cave service is 24X7. You can book the cave through GMVN online portal.
The Tariff Per Night
The tariff of the cave is ranging from  INR 990 to INR 3000 per night. However, Rudra Cave does not open around the year due to extreme cold.
So there are few tourists who opt to stay here. For information, please kindly visit the official website of  GMVN.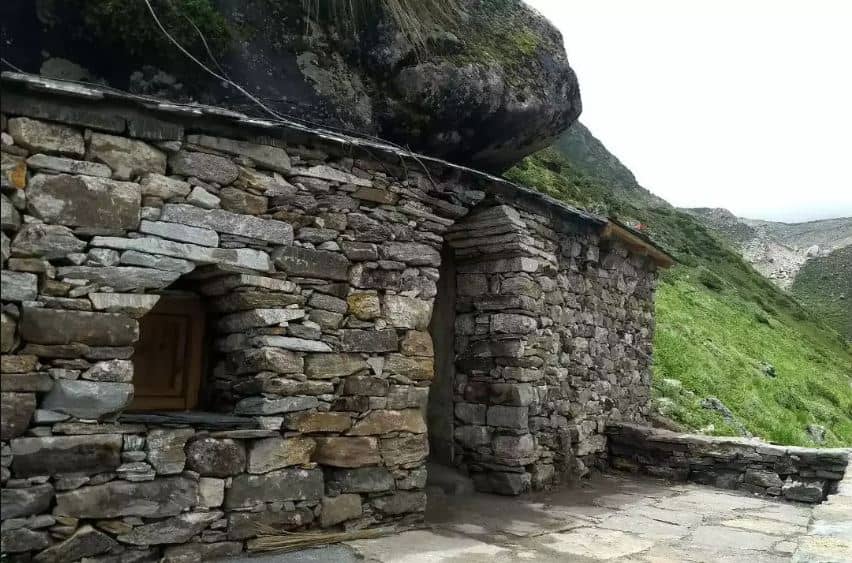 Rules You Must Know
The travelers are required to report physically at the GMVN Guptkashi office 2 or 3 days before scheduling the date of booking.  You have to go through a complete medical check-up.
Once you are found physically sound and medically fit then you allow to stay in the cave. Only one person can stay in the cave at any given time.
The Refunds are not given once the booking is confirmed. Your stay takes place for a minimum of 3 days.
Some Dos & Don'ts
You must be punctual at the time of Check-In.
You have to produce a photo ID. at 12 noon the checkout time.
Once you go out. You must switch off the heater, geyser, fan, light, and lock the door.
Do not leave any valuables in the room.
The cave authority does not hold any accountability for any loss.
 Alcohol, smoking, and pets are not allowed here.