Haidakhan Babaji Ashram: "A Retreat for Soul"
The Haidakhan Babaji Ashram is a spiritual retreat located near Nainital, a popular hill station in the northern state of Uttarakhand, India. The ashram is dedicated to the teachings and practices of Haidakhan Babaji, a revered saint, and yogi, who is believed to be an incarnation of Lord Shiva by his followers.
Haidakhan Babaji Ashram, located in the town of Chilianaula near Nainital in Uttarakhand, is a spiritual center dedicated to the teachings and legacy of Haidakhan Babaji, a revered saint who lived in the nearby Kumaon Hills in the 1970s. The ashram attracts devotees from all over the world who come to seek spiritual guidance and inner peace.
Ashram
The ashram is spread over 50 acres of land and is surrounded by lush green forests and mountains. The main attraction of the ashram is the Haidakhan Temple, which was built by Babaji himself and is the focal point of the ashram's activities. The temple houses a large statue of Babaji and is adorned with intricate carvings and paintings that depict scenes from his life.
Apart from the temple, the ashram has a number of other buildings and facilities, including a meditation hall, a guest house, a library, and a shop that sells spiritual books, souvenirs, and organic produce grown on the ashram's farm.
Spiritual Gathering
Visitors to the ashram can participate in various activities such as yoga and meditation classes, kirtan (devotional singing), and seva (selfless service). The ashram also hosts special events and festivals throughout the year, including the Haidakhan Navratri festival in October, which attracts a large number of devotees.
 Accommodation
Accommodation options at the ashram include dormitories, shared rooms, and private cottages, all of which are simple but comfortable and clean. The ashram's vegetarian restaurant serves delicious and nutritious meals made from organic produce grown on the ashram's farm.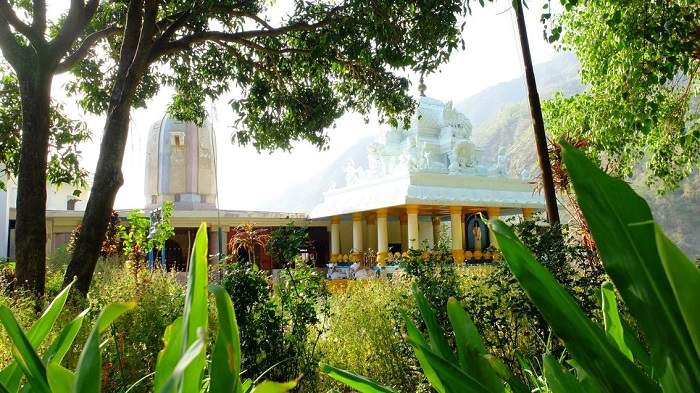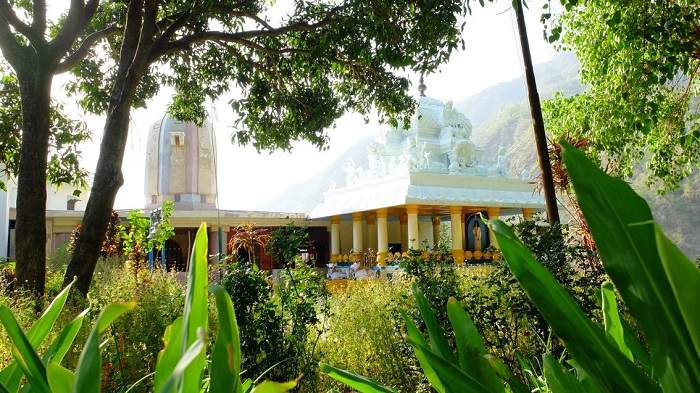 Getting there
To reach the ashram, you can take a taxi or bus from Nainital. The nearest airport is in Pantnagar, which is around 70 km from the ashram.
After reaching Kathgodam or Haldwani, you can hire a cab to reach the ashram, which is a scenic 40 km drive away in Lohaghat.
Conclusion
In summary, Haidakhan Babaji Ashram in Nainital is a peaceful and serene retreat for those seeking spiritual solace and inner peace. Its tranquil surroundings, simple accommodations, and spiritual activities make it a must-visit destination for anyone on a spiritual journey.