Haidakhan Babaji Ashram, Nainital:

How He Died?

The pristine ashram of Sri 1008 Haidakhan Wale Babaji was founded between 1970 to 1984. This stunning and huge ashram now attracts thousands of peace seekers and path seekers from all over the world, who come here for one purpose- to seek guidance from Haidakhan Baba

This lovely ashram was once quite small, but today it is resplendent with multiple rooms, shrines, and even a university.
Haidakhan Temple
Once you enter the Haidakhan Temple you will realize it is all about modesty, peace, and kindness. Here you will find these ideologies repeated several times.
To practice these values, you will have to take part in a Sadhana, which is not only purifying but will also erase all your burdens and help you become a better person.
From the moment you start the Haidakhand Sadhna, you will start feeling a shiver run down your spine, as gradually your entire body starts to feel light and weightless.
Practicing the Sadhana is a mandatory requirement if you wish to visit and stay at this stunning ashram.
 Who is  Haidakhan Baba?
Haidakhan Baba was a highly renowned Yogi, who was also known by names like Babaji, Maharajji, Mahamunidra, Sri Sadguru, Sri Sadashiva, Mahavtaar, Traymabak Baba.
According to popular local stories, Babaji came from Nepal, where he used to stay in the caves. It is believed that most of his penance was done in these mysterious caves.
How did Haidakhan Babaji died?
Thus, all of his followers believed that he is immortal and can not be died but according to the records, Haidakhan Babaji left the body on 14 February 1984;  the sources said that he died due to heart failure. His body was buried in Haidakhan Ashram.
Is Haidakhan Babaji still alive?
Yes, He is alive and still living in the Himalayas because many of his followers have reported having seen him, to meet him. Thus, He is still living but not visible to everyone.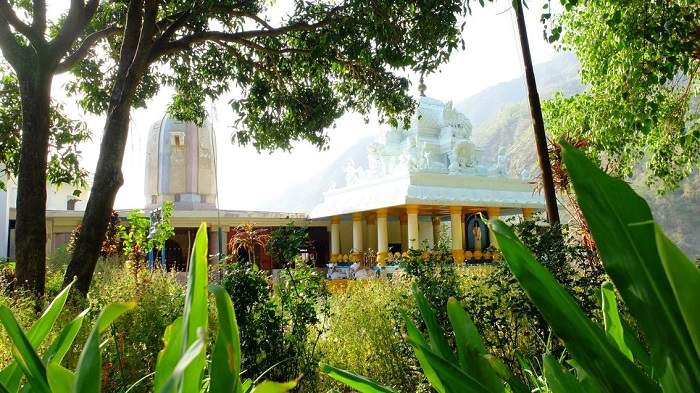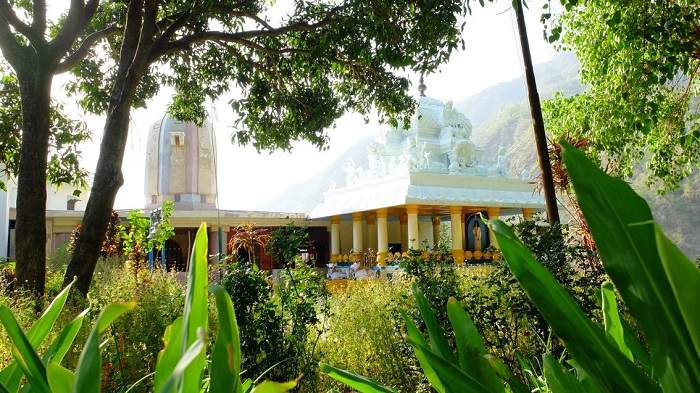 The Facts of the Ashram in Nainital 
The Haidakhan Ashram itself is quite huge and has three levels- the main Ashram, Fakirabad, and the Gufa Side. All of these places are open to the public and you can visit all of them at least once.
There are five guest rooms, where people can stay for a while. These rooms are quite high in demand, so you need to pre-book if you wish to spend a night here.
There is also a ration shop, hospital, and Sri Babaji's Kutir. It is like a whole world inside the Haidakhan Ashram.
The Experience in the Ashram 
The Haidakhan Ashram is a life-changing experience for anyone open and willing to embrace the preachings of Babaji. The intense Sadhna and humble livings are an important part of this ashram.
How To Reach Haidakhan Baba Ashram 
From Delhi (369.9 km) To reach the serene Haidakhan Ashram, you need to first reach Delhi. From Delhi take a train to either reach Kathgodam or Haldwani (these are the closest stations to the ashram).
Haldwani to Lohaghat Distance
There are two trains that go to Kathgodam or Haldwani from Delhi- one in the morning and one night. After reaching Kathgodam or Haldwani, you need to hire a cab to reach the stunning ashram. From Haldwani to Lohaghat distance is 40 km.
From Rishikesh: (283.8 km) From Rishikesh, you need to reach Haldwani by train, from where you can hire a cab to the Haidakhan Ashram.
Conclusion
The Haidakhan Ashram is a life-changing experience for anyone open and willing to embrace the preachings of Babaji.