Jhilmil Cave – A  Legendary Living Gufa & Ashram in Rishikesh
Jhilmil cave ( Gufa ) Rishikesh is a self-created natural cave,  is also known as Jhilmil Gufa which is 4 km away from the famous Neelkanth Mahadev temple on the Manikoot Parvat in the Kajari Van in Rishikesh. The distance of the cave from Rishikesh is 30 km whereas from the Neelkantha Temple is only 4 km. It is locally famous as Jhilmil Gufa Neelkanth after the name of Jhilmila Sadhu, who chose to take the Samadhi in this cave.
HISTORY
This Jhilmil Gufa was founded by Saraswati Nijanand swami Ji and is dedicated to Guru Gorakshnath. Alha Udals, one of the very famous spiritual gurus meditated inside these caves followed by many other famous gurus. The name Jhilmil comes from Guru Jhilmila Ji who also lived in one of these caves.
How To Reach? 
There are two ways to reach Jhilmil Gufa:
The first option is a dusty motorway from Rishikesh via 5 km Badrinath Highway, then a 20 km Neelkanth motorway.
The second option is a trek route, which usually takes 5 to 6 hours

to reach this cave from the Ramjhula Bridge.

The Neighbourhood of the cave is a part of the

Rajaji National Park

& the adjacent area of Jhilmil Cave is known as

Manikoot Kajri Van.
So, due to the elephant and leopard commute, tourists are suggested not to trek after dark. T

hey must leave the trek route before

dark because the trek route passes through the jungle

.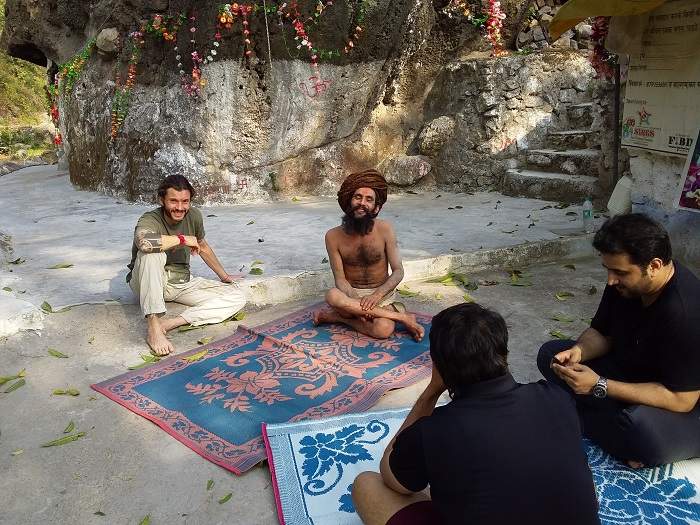 A Living Gufa in Rishikesh
The Jhillmill cave does not stand alone. There is a total of 2 caves more Ganesh Gufa, Hanuman Gufa in the neighborhood. Each cave is different in shape and size & also has different significance but Jhilmil cave is big in size and has a special significance among the visitors. 
Each Morning & evening, the Naga Sadhus perform ephemeral rituals and collective prayers inside the Jhilmil Cave.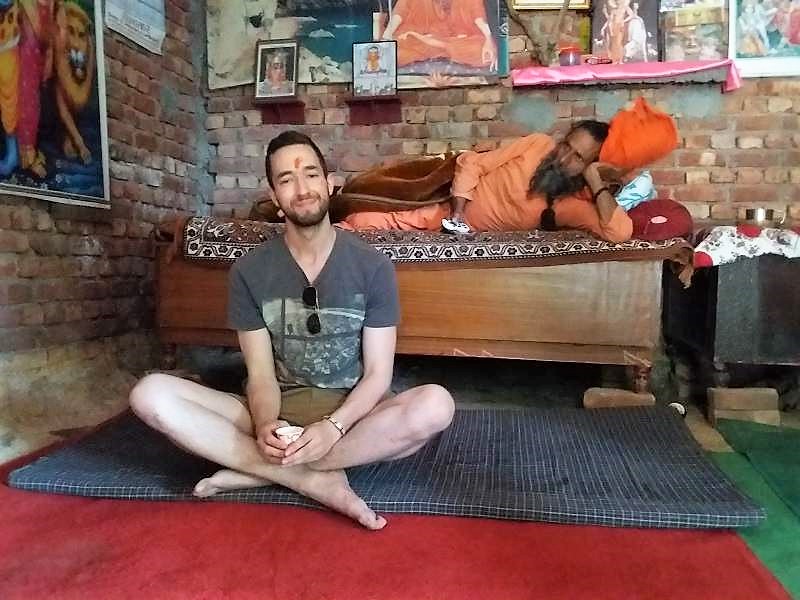 Many tourists, who come for the religious expedition to Rishikesh, also visit Jhilmil cave in order to get some peace of mind and to be away from the hustle of the crowds.
This place is visited by many Sadhus and spiritual masters that makes it a very holy & spiritual tourist attraction of Rishikesh.