Mahavatar Babaji Cave in India
Mahavatar Babaji Cave in India gives a high spiritually evolved ambiance to sit down comfortably and allows you to practice the Kriya Yoga meditation. The cave is well furnished &  has proper ventilation, and quite spacious to house about 8 people at a time. The seeker can sit comfortably and meditate.
The History 
It is claimed that Lahiri Mahasaya had a job in the Military during British rule in the Department of Engineering in Danapur when he got transferred to Uttarakhand in the Ranikhet town.
Lahiri Mahasaya was wandering in the Mountains of Dronagiri. Unexpectedly, when he reaches there & finds Mahavatar Babaji sitting in the cave.  Babaji first time gave a teaching on Kriya Yoga to Lahiri Mahasaya. Now,  the cave becomes very popular  "Babaji's Cave" or Mahavatar Babaji's Cave in the world.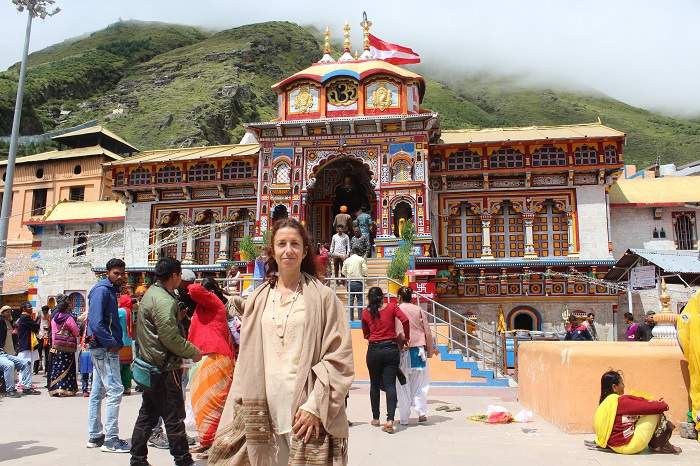 Badrinath Temple 
As per the narration of the book,  Babaji has been lived in the physical form for millennia.  Sri Badrinath Ji ( a Hindu Temple ) is blessed by the Mahavatar Babaji.  The Temple was built by the Adi Guru Shankaracharya in the 10 century A.D.    
How to Reach Mahavatar Babaji Cave
Option 1
Delhi to Ranikhet – 400 km ( Motorable Road)
Ranikhet to Dwarhat – 35 Km ( Motorable Road)
Dwarahat to Kukuchina-   20 km ( Motorable Road)
Kukuchina to Mahavtar Babaji Cave- 2 km (Moderate Trek)
Option 2
Delhi to Rishikesh – 250 km ( Motorable Road )
Rishikesh to Nandprayag- 200 km ( Motorable Road)
Nandprayag to Dawarhat – 120 km ( Motorable Road)
Dwarahat to Kukuchina- 20 km ( Motorable Road)
Kukuchina to Mahavtar Babaji Cave- 2 km (Moderate Trek)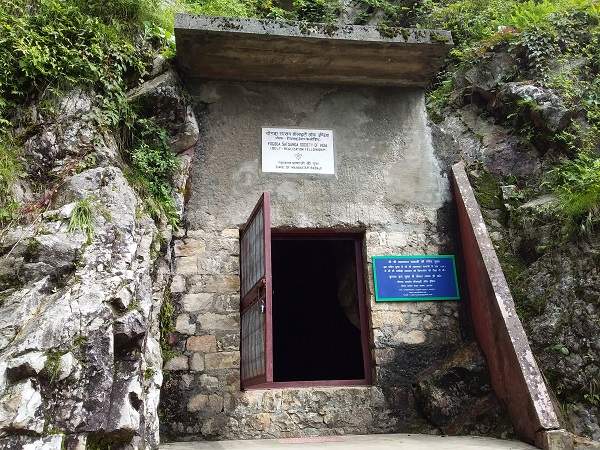 Who is Mahavatar Babaji?
Mahavatar Babaji is a bygone Yogi (Kriya Yoga ) who lives in the northern state of Uttarakhand in the Himalayas. We believe that Babaji is an immortal spiritual soul. He comes to light in the world after the launch of the book "Autobiography of the Yogi" written by Paramhansa Yogananda. As cited clearly in that book, Babaji is a divine incarnation (avatar) who have profounded
The Legend of Kukuchina Village
The Pandukholi, where the Pandavas (legendary Kings of Mahabharata Epic)  sheltered in their of 14 years. Some folklores reveal that they found this place desolate and remote for their secret exile "Agyatvas".
The Pandavas (legendary kings) were struggling to maintain their secrecy of exile. The Kauravas (enemies) were searching for them to expose. The Kauravas anyhow managed to reach a point and lost their hope and went back. Now this place is famous as Kukuchina ( Kauravchina).