Kunjapuri Temple

: The Best

Sunrise Point in Rishikesh

Kunjapuri Temple is an immensely important temple for Hindus. Kunjapuri Temple Height is 1676 meters from sea level, It is one of the 52 Shaktipeeths in Uttarakhand. The chest of the goddess Sati is said to have fallen here, making it a very holy site. In addition, It offers breathtaking views of snow-capped mountains and peaks such as Swarga Rohini, Gangotri, Banderpunch, and Chaukhamba.
Kunjapuri Temple in Rishikesh
This temple is a popular destination for pilgrims from all over. During the Navratri and Dussehra festivals, the temple holds grand celebrations. It is one of three Siddha Peeths, temples that are considered to be incredibly holy sites. The three temples, Kunjapuri Temple Rishikesh, Surkanda Devi, and Chandrabadni, form a triangle in the Tehri Garhwal district.
Kunjapuri Temple Rishikesh
There are 316 steps to reach the main shrine from the road. The temple is situated at top of a hill, surrounded by a beautiful temple complex. Rishikesh to Kunjapuri temple distance is about 30 km by road and takes 1 hour to reach there. Continuing towards Gangotri, around 15 kilometers from Narendra Nagar, the road bifurcates at Hindola Khal, leading to the temple, which is 5 kilometers further on
Things to do at Temple Place
Yoga
It is an excellent place to practice yoga. Yoga provides countless benefits for our physical fitness, mental well-being, and emotional stability.
Sunrise View
The best-known Sunrise point in Rishikesh.  is one of the most beautiful places to watch the sunrise in all of the Himalayan foothills. The temple that is located here is incredibly peaceful and spiritual. The experience of watching the sunrise over the mountains from Kunjapuri is an unforgettable one.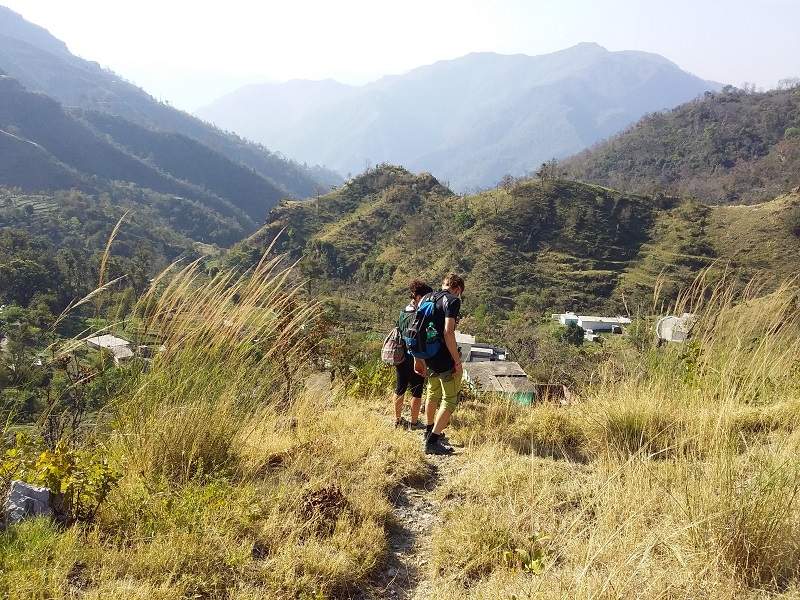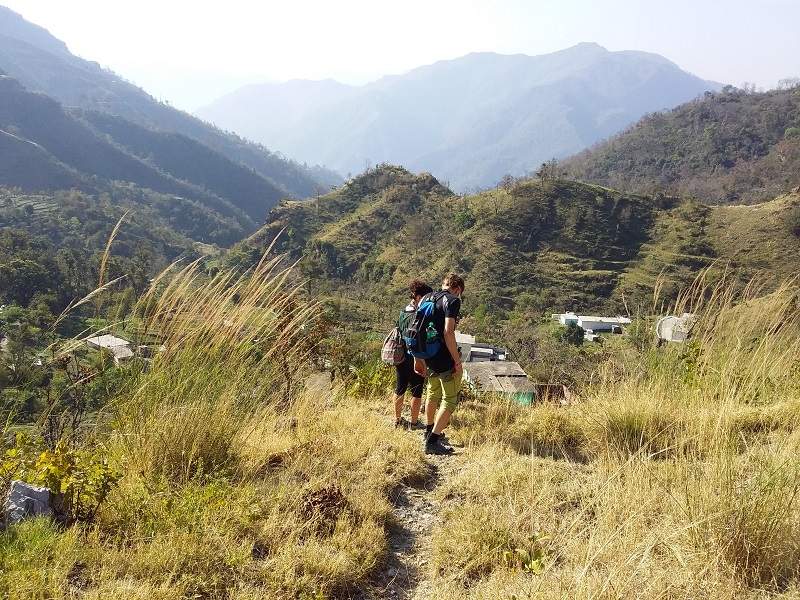 Trekking
Trek: It is situated at a height of 1676 meters and provides excellent views of the Himalayan mountains to the north and Rishikesh, Haridwar, and the Doon valley to the south. The temple trek is especially popular for trekking in Rishikesh.
Sunset View
It is one of the many beautiful places to see the sunset in Rishikesh. It offers a stunning view of the city from atop one of its hills.
How To Reach There
The Temple is located 30 km from Rishikesh and 15 km from Narendra Nagar. To reach the temple, you can take a taxi from Rishikesh or from Narendra Nagar. The nearest railway station is Yoga Nagari Rishikesh and the nearest airport is Jolly Grant Dehradun.
Conclusion
It is believed that Lord Shiva meditated at this place before the Kailash Manas Kumbh. There are many stories associated with it. Visit the temple while visiting Gangotri. It is one of the most popular temples in Uttarakhand.