Hill Stations of Uttarakhand
The state of Uttarakhand in northern India is a haven for nature lovers and adventure enthusiasts. Renowned for its picturesque landscapes, lush greenery, and snow-capped peaks, Uttarakhand is home to several mesmerizing hill stations that offer respite from the sweltering summer heat and a tranquil escape from the chaos of city life. In this blog, we will embark on a virtual journey to discover some of the most enchanting hill stations in Uttarakhand.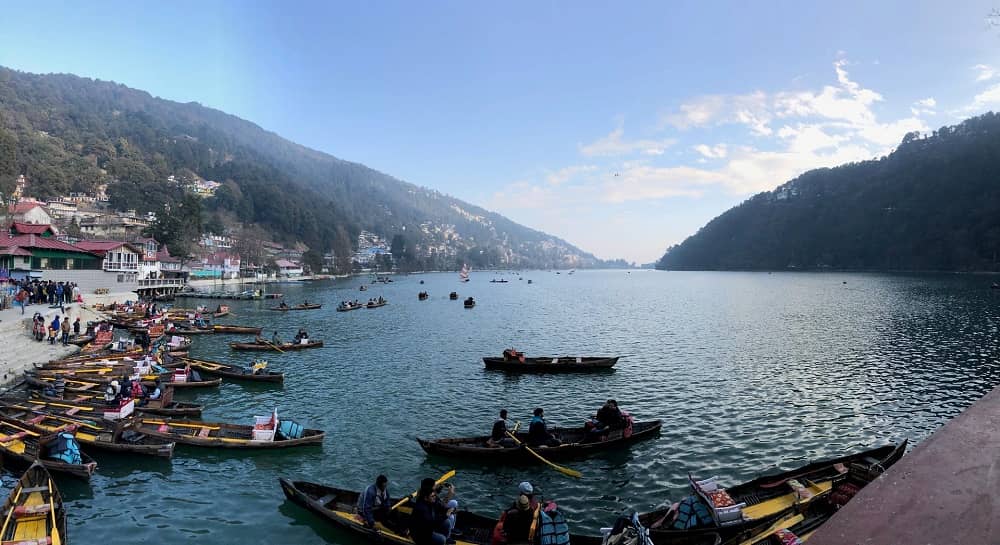 Nainital: Our first stop is the beloved "Lake District of India" – Nainital. Situated around the beautiful Naini Lake, this hill station offers stunning views, pleasant weather, and a range of outdoor activities. Visitors can enjoy boat rides on the lake, explore the bustling Mall Road, visit the Naina Devi Temple, or take a cable car ride to the Snow View Point for breathtaking panoramas. Nainital is also a gateway to the Jim Corbett National Park, famous for its rich wildlife.
Mussoorie: Known as the "Queen of Hills," Mussoorie is a charming hill station located in the Garhwal region of Uttarakhand. This hilltop retreat offers panoramic views of the Doon Valley and the snow-capped Himalayan peaks. The Mall Road, lined with shops, cafes, and colonial-era architecture, is a popular spot for leisurely walks. The Kempty Falls, Gun Hill, Lal Tibba, and the Cloud's End are other must-visit attractions that showcase the natural beauty of Mussoorie.
Ranikhet: Tucked away in the Kumaon hills, Ranikhet is a serene and picturesque hill station that offers a perfect blend of natural beauty and tranquility. Surrounded by thick forests of pine and deodar, this hill town is known for its panoramic views of the Himalayas. Visitors can explore the Chaubatia Gardens, Bhalu Dam, Jhula Devi Temple, and the Upat and Kalika golf courses. Ranikhet is an ideal destination for those seeking solitude and peaceful walks amidst nature.
Almora: Steeped in history and culture, Almora is a hidden gem of Uttarakhand. Perched on a ridge at an altitude of 1,638 meters, this hill station offers stunning views of the snow-capped peaks of Nanda Devi, Trishul, and Panchachuli. Almora is known for its ancient temples, vibrant markets, and the Kasar Devi Temple, which has attracted spiritual seekers and artists for decades. The nearby Binsar Wildlife Sanctuary is a haven for nature enthusiasts and birdwatchers.
Auli: For those seeking adventure and a rendezvous with snow-capped peaks, Auli is the perfect destination. Located in the Chamoli district, Auli is renowned for its breathtaking skiing slopes and panoramic views of the Nanda Devi range. During the summer months, it transforms into a picturesque paradise with blooming meadows and a vibrant variety of flora. Auli also offers cable car rides, trekking opportunities, and an enchanting artificial lake.
Conclusion:
Uttarakhand's hill stations offer a diverse range of experiences, from serene tranquility to thrilling adventures. Whether you seek solace in the lap of nature, embark on thrilling treks, or simply wish to soak in the breathtaking views of the Himalayas, these hill stations have something for everyone.