Gartang Gali:

  Enchanting Nelong Valley

Gartang Gali is a high-altitude mountain pass located in the Nelong Valley, in the Uttarkashi district of Uttarakhand, India. The pass sits at an elevation of around 5,100 meters (16,730 feet) above sea level and connects the Nelong Valley to the Tibet Autonomous Region of China.

The Gartang Gali pass was historically used as a trade route between India and Tibet, and it is said that even the famous Chinese explorer and traveler, Hiuen Tsang, used this route during his journey to India in the 7th century.
Nelong Valley 
The Nelong Valley is a remote and pristine Himalayan region that was closed to tourists for several decades due to its proximity to the India-China border. The valley was reopened to tourists in 2015 but remains a restricted area, requiring special permits to visit.
How To Reach
To visit Nelong Valley, you need an inner line permit and a fitness certificate from the sub-divisional magistrate of Uttarkashi. It's an India-China border area open for tourists during the daytime, located around 90 km from Uttarkashi HQ. Personal vehicles are not allowed inside, and Forest Department vehicles can carry a maximum of 4 travelers. Only Indian travelers are currently permitted.
Best Time
Gartang Gali is accessible between May and November, making it the ideal time to visit Nelong Valley in Uttarkashi, Uttarakhand. Plan your trip accordingly.
Trekking
Today, the pass is a popular trekking destination among adventure enthusiasts and nature lovers who are willing to brave the harsh weather and difficult terrain of the Himalayas. The trek to Gartang Gali is considered to be one of the most challenging treks in Uttarakhand and requires a high level of fitness and mountaineering skills.
Wooden Hanging Bridge
The Gartang wooden bridge, constructed by cutting the mountain rock in a traditional style, provides breathtaking views of Uttarakhand's Nelong Valley and its flora and fauna. The Uttarkashi district administration allows only 10 tourists on the bridge simultaneously. Don't forget to visit the Lal Devata Temple.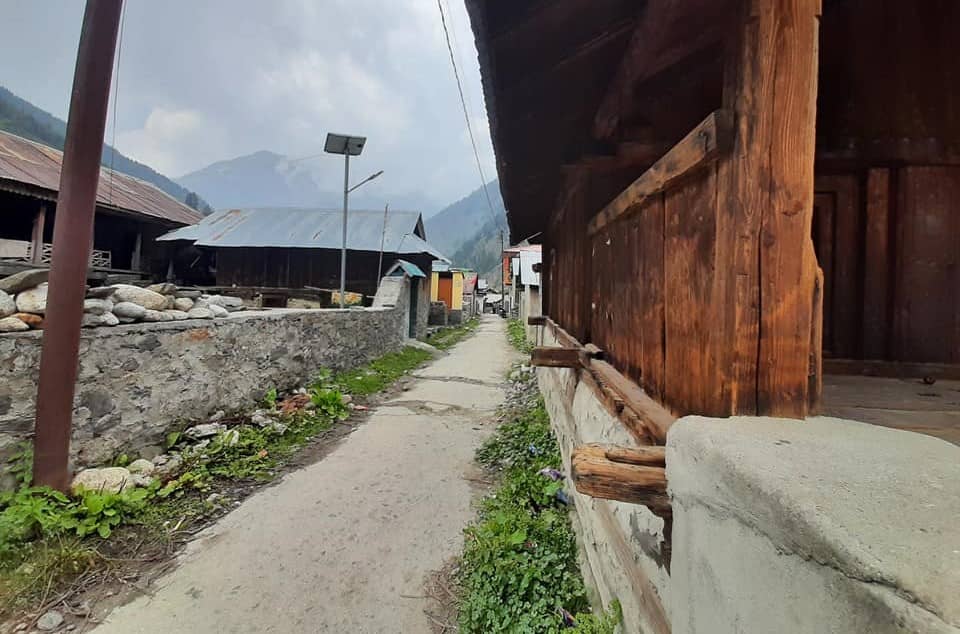 Conclusion
Despite the challenges, the trek to Gartang Gali offers stunning views of the snow-clad Himalayan peaks, glaciers, and pristine alpine forests, making it a memorable experience for those who undertake it.