Saryu & Pindar Valley: A Lost Paradise in Uttarakhand
It is nestled in the lap of the majestic Himalayas, the Saryu and Pindar Valleys offer a breathtaking escape for nature lovers and adventure seekers alike. These pristine valleys, located in the northern state of Uttarakhand, India, are blessed with stunning landscapes, gushing rivers, charming villages, and a rich cultural heritage. In this blog, we will delve into the beauty and allure of the Saryu and Pindar Valley, unraveling the hidden gems and experiences that await those who venture into this mesmerizing region.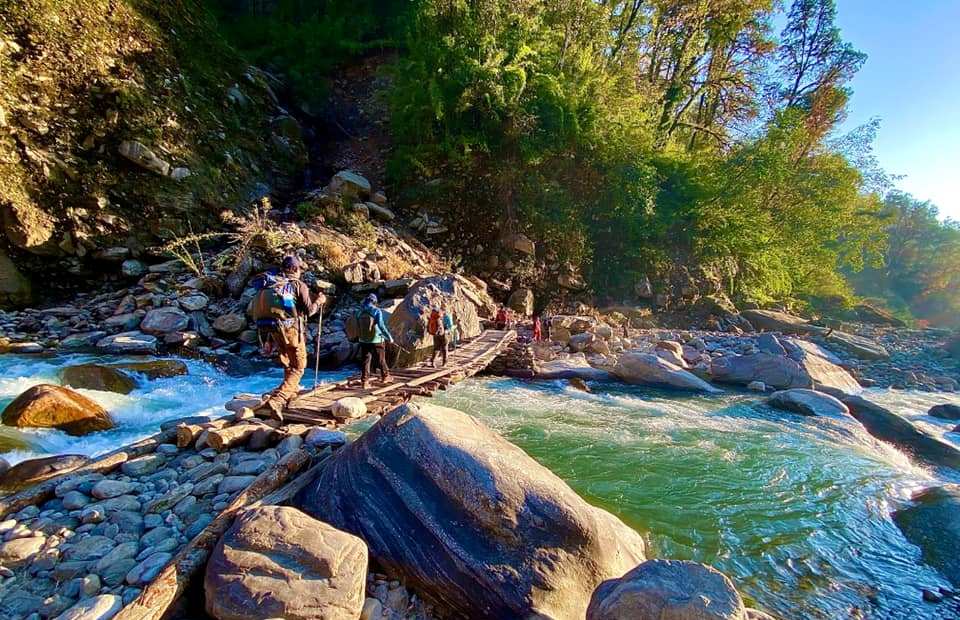 Natural Splendor: The Saryu and Pindar Valleys boast some of the most awe-inspiring natural beauty in the Himalayan region. Verdant meadows, dense forests, towering snow-capped peaks, and gushing rivers create a picture-perfect backdrop for adventure and serenity. The valleys are home to several Himalayan peaks, including Nanda Devi, Trishul, and Panchachuli, providing a paradise for trekkers and mountaineers.
Trekking and Adventure: For outdoor enthusiasts, the Saryu and Pindar Valleys offer a plethora of thrilling adventure activities. Trekking is a popular pursuit here, with trails that lead you through alpine meadows, rhododendron forests, and remote villages. The Pindari Glacier trek is a highlight, taking you on a memorable journey to one of the largest glaciers in the region. Other exciting activities include river rafting, camping, and birdwatching, making this region an adventurer's haven.
Cultural Heritage: Beyond its natural wonders, the Saryu and Pindar Valleys are steeped in rich cultural heritage. The valleys are inhabited by the Bhotiya, a Tibetan ethnic community, known for their warm hospitality and fascinating traditions. Explore the traditional villages dotted along the valleys, where you can witness local customs, taste authentic cuisine, and interact with friendly locals. The region also hosts colorful fairs and festivals, offering a glimpse into the vibrant culture and traditions of the Himalayas.
Serene Villages: The villages of the Saryu and Pindar Valley exude a tranquil charm that captivates visitors. Munsyari, a popular basecamp for trekkers, is known for its stunning views of the snow-capped peaks. The quaint village of Karmi is another hidden gem, with its traditional wooden houses and terraced fields. Wander through these idyllic villages, and you'll feel transported to a bygone era, far away from the chaos of modern life.
Spiritual Retreat: For those seeking spiritual solace, the Saryu and Pindar Valleys offer a serene ambiance that is perfect for meditation and self-reflection. Surrounded by towering mountains and pristine nature, you can find inner peace in the tranquil environment. The region is dotted with ancient temples and sacred sites, including the Jageshwar Temple Complex, where you can immerse yourself in the spiritual aura of the Himalayas.
Conclusion:
The Saryu and Pindar Valleys beckon with their untouched beauty, offering a blend of adventure, cultural immersion, and spiritual retreats. Whether you're an adventure enthusiast, a nature lover, or a seeker of tranquility, this Himalayan paradise has something for everyone. Embark on an unforgettable journey through the Saryu and Pindar Valleys, and let the magic of this enchanting region leave an indelible mark on your soul.