7 Reasons To Stay At A Homestay In Rishikesh
1-Undergo the Authentic Classical Himalayan Hospitality – One of the greatest things about this Uttarakhand is the way of welcoming the guest, simplicity and sincere gesture shown by the local Himalayan people in Rishikesh. Himalayan people are such friendly, and, have a great quality of acceptance and there is surprisingly a saying in India, "Athithi Devo Bhava", which stands for "the visitor is God". Himalayan people in Rishikesh are really proud to be a host, typically the tourist from the abroad, you get a glorious experience staying with them.
2-Legendary Interaction with local people – Holidaying in a homestay in Uttarakhand especially in Rishikesh is the easiest way to come to know simple authentic Himalayan people. Almost every Himalayan people, here in Rishikesh are cordial and simple, where you do not have good compunctions skills just be with them you feel awesome. You feel always a sense of freedom to do your own activities and just share the dinner table with the family to learn the Himalayan cultures and the lifestyle which are completely different from you.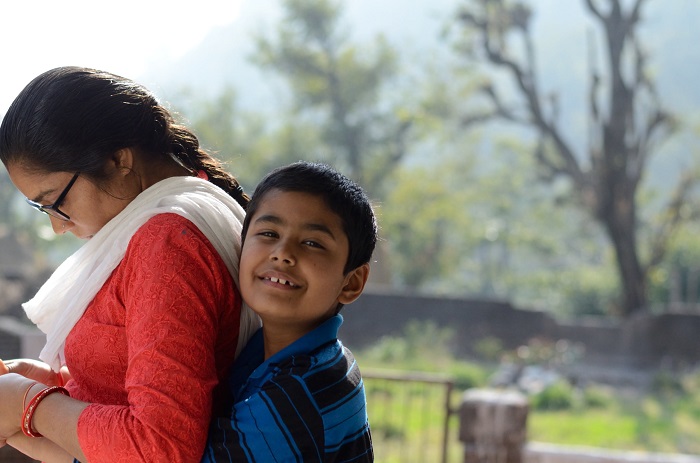 3-Learning classical cooking – is always great in Rishikesh – It's no more undisclosed that the mouth-watering food is in India and always is discovered in the home. By staying in a homestay in Rishikesh, especially in Om Homestay you can taste the and simple home-made food with simplicity and sharing with the host family. Here in Rishikesh sh, many of the Himalayan people are non-vegetarian but in Rishikesh cooking non-vegetarian food is illegal because of the holy city and the river Ganges. But you admire when you tuck into the home-made vegetarian food.
4-Safety for solo female Tourist– Homestays are always a great option for solo female tourist as you'll stay with a family to look after you. It's a good thing to stay in a home of someone in Rishikesh when you are coming to Rishikesh Trip.  As you learn & understand more about local culture and tradition while staying with a host family, as you know you have someone always around you look after you during your stay.
5-Genuine Local Experiences – Staying at a homestay in Rishikesh permit you to stay away from the regular tourist trail and makes you feel living in more real and local life. Apart from a hotel, a homestay generally offers 1 – 6 rooms in Rishikesh and run by the local family who lives in the very house. This means you are going to have an experience of local hospitality.
6-Partake in unique activities – In the Himalaya, especially in Rishikesh, the host is very eager to arrange some local activities for the guest that will give a chance to experience. The home activities depend on the occasion and the host, attending local wedding ceremony or any home ritual ceremony, visiting village temple, etc. or going to the local market for the grocery items.
7-Experience a different type of homestay – You'll also encounter a vast type of different kind of people, it should be the best way to immerse the different aspect of the life of the Himalaya, in the state of Uttarakhand and occurs always a chance with you to meet diverse peoples. Homestays in Rishikesh can be a simple Himalayan style home or in the remote Himalayan village, it can be the stone made a house with a thatched roof with Himalayan tiles.