Female Solo Travel India

which place is the safest?

Female Solo Travel India- It has always been difficult for women and teenagers to travel alone in India. This is because of various constraints such as finding the right place to stay, getting around in an unfamiliar place and feeling safe. Traveling can be an escape from the hustle and bustle of city life and a journey toward inner peace. It can help you to regain the focus and peace of mind that you need to function better in life.

India: There's something special about traveling alone. It's a chance to prove to yourself that you can handle anything that comes your way. It's an opportunity to learn more about who you are and what you're capable of. And it's a way to really appreciate the world around you, without the distraction of other people.
Best destinations in India suitable for Female Solo Travel India
Rishikesh
There are plenty of reasons why Rishikesh is ideal for solo travel, especially for female travelers. First and foremost, it's nicknamed "The Yoga Capital of the World" because of its proximity to the banks of the Ganges. Secondly, the food here is absolutely amazing and another big draw for solo female travelers. So if you're looking for a place to relax, rejuvenate, and enjoy some delicious food, Rishikesh is definitely worth considering!
The safest place for female solo travel in India
Rishikesh is the safest place for solo travel in India to find some peace and redemption. With its therapeutic and rejuvenating activities, like pottery-making and art workshops, meditation sessions, and a lot more that happens all throughout the year, you're sure to find some inner peace. Just sitting by the banks of the Ganges alone with your thoughts can be inexplicably redemptive.
Udaipur
Udaipur is a city where you can find many lakes and forts. If you want to etch a message for your loved ones, this is the place to do it. You can also explore the history and culture of the city by visiting the city palace. This palace has multiple doors, windows, halls, and rooms. You can also get a magnificent view of the city from one of the palace windows.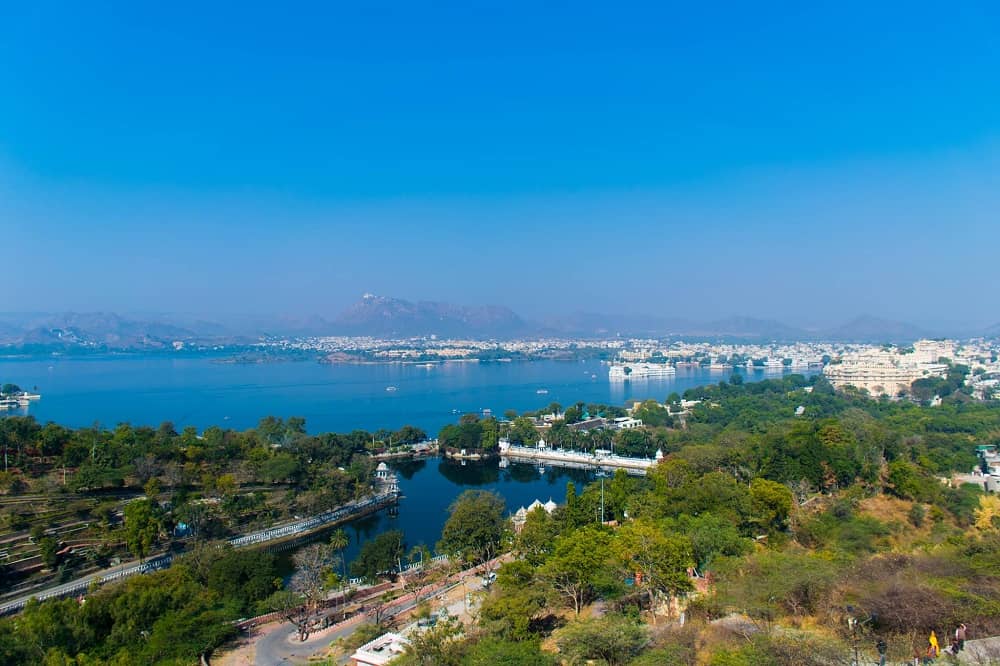 Udaipur is a great destination for solo travelers who want to experience a mix of history and culture. The city is full of beautiful Havelis, bazaars, and historic sites, and the food is definitely worth trying out. Udaipur is also conveniently located near Delhi and Mumbai, so it's easy to add to your trip if you're interested in visiting other parts of India as well.
Sikkim
If you're looking for a place that's both tranquil and pristine, with lush green mountain slopes, Sikkim is a great choice. It's especially ideal for solo female travelers who want to enjoy some alone time in one of the homestays overlooking the snow-covered mountains. Whether you prefer coffee or green tea, you can enjoy a warm cup while taking in the stunning view.
When it comes to hot beverages, there's nothing quite like slowly savoring a book along with it. waking up to the view of a fog being dissipated by the mellow rising sun and with birds chirping in the vicinity only doubles the fun.
When in Sikkim, be sure to visit some of its historical marvels, such as Tibetan-style gompas, waterfalls, rhododendron flowers, and alpine meadows. The ideal time to visit Sikkim is between October and March.
Pondicherry.
Pondicherry is a popular destination for solo travelers because of its lively and vibrant atmosphere. The town is full of color, with bright houses and trees lining the streets. It's the perfect place to enjoy a cup of coffee and take some photos.
A great way to relax and spend an evening in this wonderful place would be to soak in a long, luxurious bath with bath salts and scented candles. You could also take a walk along the promenade under the beautiful sunset sky, with the vast stretch of the Arabian Sea on one side. Another option would be to visit the Auroville Township, which is only an hour away from Pondicherry.
Some of the activities that a solo tourist can do in this place involve practicing yoga and art, meditation in the Matri Mandir, street photography, and a lot more. One can even buy fashionable clothes from the local shops.
Conclusion
I hope that you have found all the information you need for your solo trip to India. Please enjoy, explore, meet and share with the local people and be safe.