7 Best Places To Eat In Rishikesh: A blog About What & Where To Eat
Places To Eat In Rishikesh– Are you looking for an escape and need some best vegetarian restaurants In Rishikesh?  Rishikesh, an Indian city is nestled on the banks of the sacred Ganga River. Those looking to get away from it all can enjoy the growing number of cafes, restaurants, and rooftop bars that have cropped up in this surprisingly vibrant city over time, many with views overlooking idyllic landscapes of forested hills or vast expanses of scenic wetlands. Fittingly, this haven for seekers is also home to many world-class yoga studios and retreats.
Places To Eat In Rishikesh
Looking for some great cuisine but don't know where to find it in a new city? Ask a local " Rishikesh Day Tour" to share with you, below, wherethings to eat in Rishikesh, where to eat in Rishikesh, the best vegetarian restaurants in Rishikesh, Where to eat in Rishikesh, and what to eat in Rishikesh when visiting. Here are;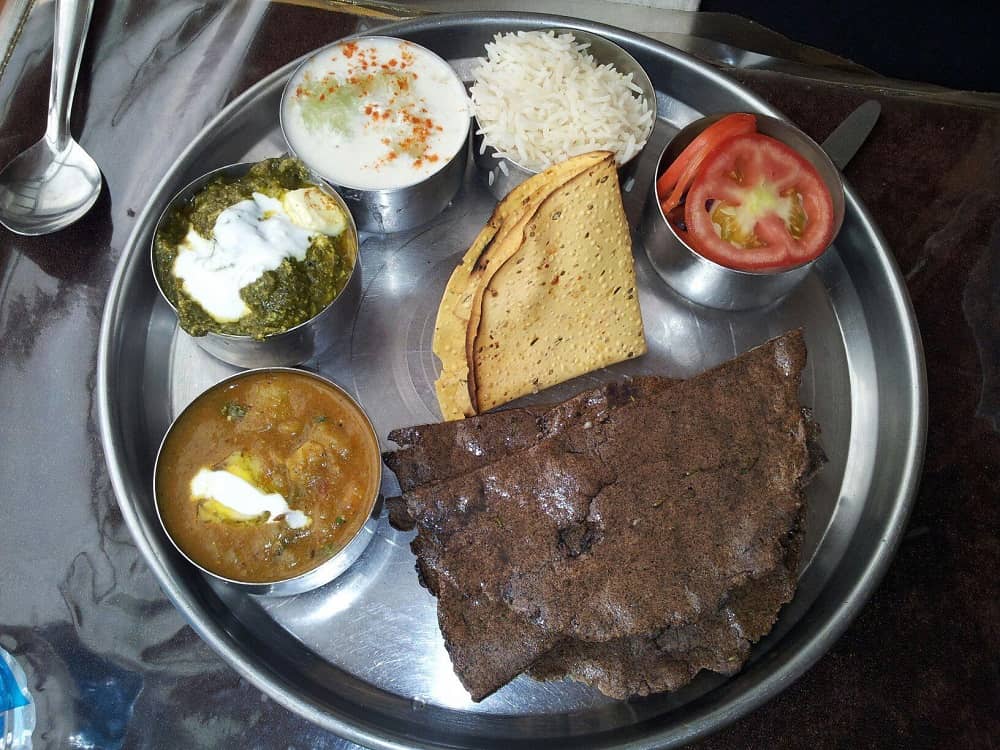 Chotiwala Restaurant
Chotiwala Restaurant was founded in 1958 by Chotibhai and his brother. The restaurant is a family enterprise and serves family-style Thali meals. Highlights include Garhwali cuisines like Kafuli, a spinach and fenugreek leaf preparation cooked in an iron Kadai (a pot native to the Garhwal region), Aloo Ke Gutke (potato curry with roasted red chilies and jambu leaves), and Mandua, a cereal grown locally. For dessert try Singodi, a traditional sweet dish made with condensed milk.
Address: Swarg Ashram, Rishikesh, Uttarakhand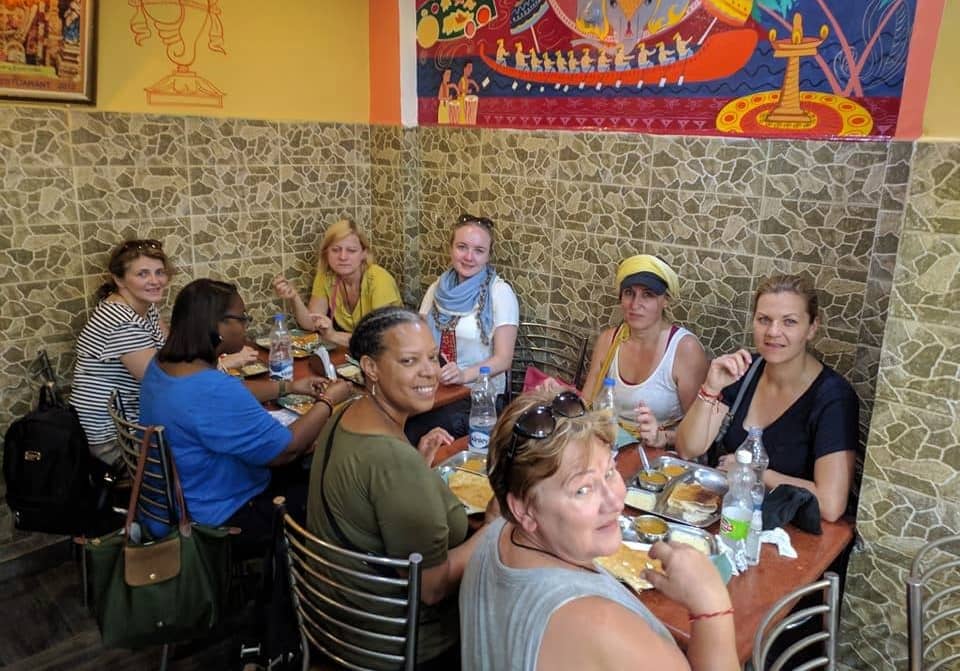 Shri Balaji Restaurant
Now, we know that you really don't think you would see a South Indian Restaurant listed among some of the best food experiences in a hill station, but hear us out. Shri Balaji Restaurant is well-known among the locals for serving delicious South Indian Food and is especially noted by chefs to be the second restaurant on their list of favorites. "They have experts and chefs coming from Chennai who does such an amazing job at bringing the very most authentic flavors on their menu (affordably)". Try their Butter Paneer Dosa, Onion Uttapam and Special Masala Dosa when here!
Address: 17 Ghat Road, Near Triveni(Gangaji) Ghat, Ghat Road, Rishikesh, Uttarakhand
Freedom Cafe
The Freedom Cafe is justly famous for its unlimited views of the Ganga River, with a soundtrack fit for meditation. They offer everything from homemade sandwiches to thick shakes, leaving a visitor free to order whatever they like. Stack your plate with their freshly-baked pancakes – especially banana Nutella pancakes; add no syrup needed. A caffeine addict will thank us for this tip: Order yourself a cup of freshly-brewed cold coffee!
Address: Laxman Jhula, Rishikesh, Uttarakhand
Pappu Lassi
Best street food in Rishikesh– If you're planning on spending a morning in Rishikesh rafting in the Ganga, you'll definitely be thirsty after this exhilarating experience so it's wise to have an energy drink, and what better choice to quench your thirst than a lassi?! We recommend making a short stop at the Punjabi fast food place Pappu Lassi which serves a certain kind of lassi that is only available during winter. What makes his lassi special? It comes with chunks of dry fruits – and when it's cold out they serve warm lassis that are just as great!
Address: Main Bazar Rd, Mayakund, Rishikesh, Uttarakhand
Little Buddha Cafe
This quirky treehouse-style café is one of the busiest places in Rishikesh. It offers a meal that overlooks the Ganga, and you can get some pretty delicious food there like their Mixed Vegetable Platter, Buddha sandwiches, and This joint offers a meal overlooking the Ganga and serves multi-cuisine dishes as well as excellent pizzas and pasta.
Address:  Laxman Jhula Road, Rishikesh, Uttarakhand
Madras Cafe
Founded in 1967, Madras Cafe (named for the city of Madras where it began) is an institution in Rishikesh, serving North and South Indian cuisine. The must-haves here include the Rava Dosa, mushroom curry, whole-wheat pancakes, and Himalayan pilau rice (many a morning meal, much beloved by locals), along with their famous filter coffee.
Address: Taxi Stand, Near Ram Jhula, Uttarakhand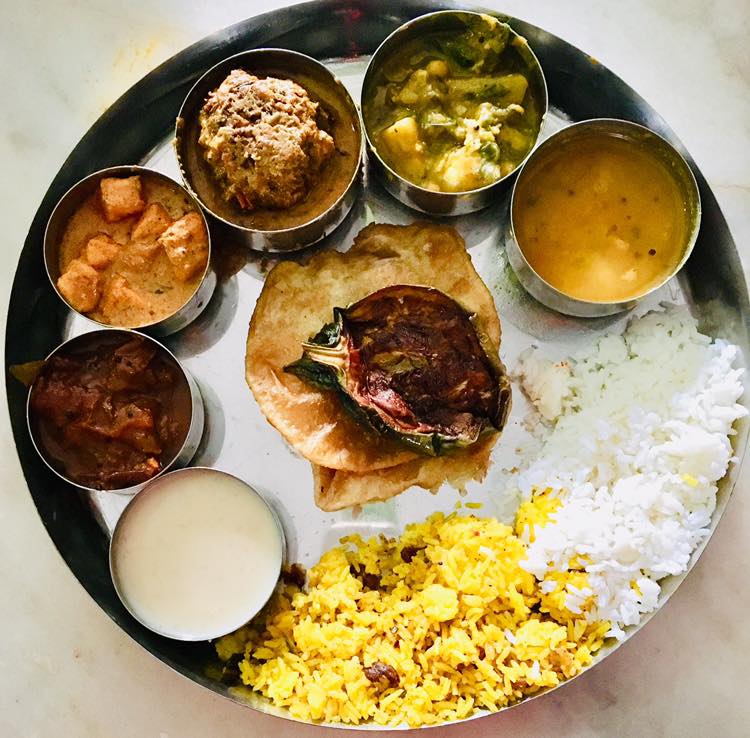 Govinda's Prasadam by ISKCON
Best vegetarian restaurants in Rishikesh without onion and garlic. The food is less spicy than in most places, so you can order it even if you're not that fond of spicy foods. There's no onion or garlic served here, so anyone avoiding these ingredients should come here, as well. Try the tandoori items or the thali set lunch. This restaurant is on the temple grounds. Also, ask for ISKCON or Hari Krishna Temple – they are both names by which people call this place due to a temple of Lord Krishna there in the same compound. Open Mon-Sun 7:30 am-10 pm
Conclusion
We hope you enjoyed our phrasebook of some of the best restaurants in Rishikesh, India. From the best street food to fine dining, Rishikesh is one of the most exciting places to visit for food in the world! If you want to stay in touch and see more of the world, you can check out our website at ___. Thank you for reading!