Patanjali Wellness Centre Rishikesh- Veda Life in the Himalayas
Patanjali Wellness Centre Rishikesh is a health resort where you can go to live in harmony with nature, away from your stressful life of work. When you come here, your soul and mind will be nourished as well as your body, which is important because you aren't just the sum of your organs but all the energies that make up the entirety of who you are. You will be able to get away from it all until you are completely recharged and at peace with yourself and the world around you.
Operating under the blessings of Revered Swami Ramdevji Maharaj and the direction and guidance of Revered Acharya Balkrishnaji
Patanjali Wellness Centre Rishikesh
Patanjali Wellness Centre Rishikesh is like a retreat and treatment centre that helps you achieve total wellness. At Vedalife, the focus is on the balance of your body, mind, and soul, with wellness sessions incorporating varying therapies and organic meals intended to harmonize your energies. You can even book yourself a session or two at this full-service facility.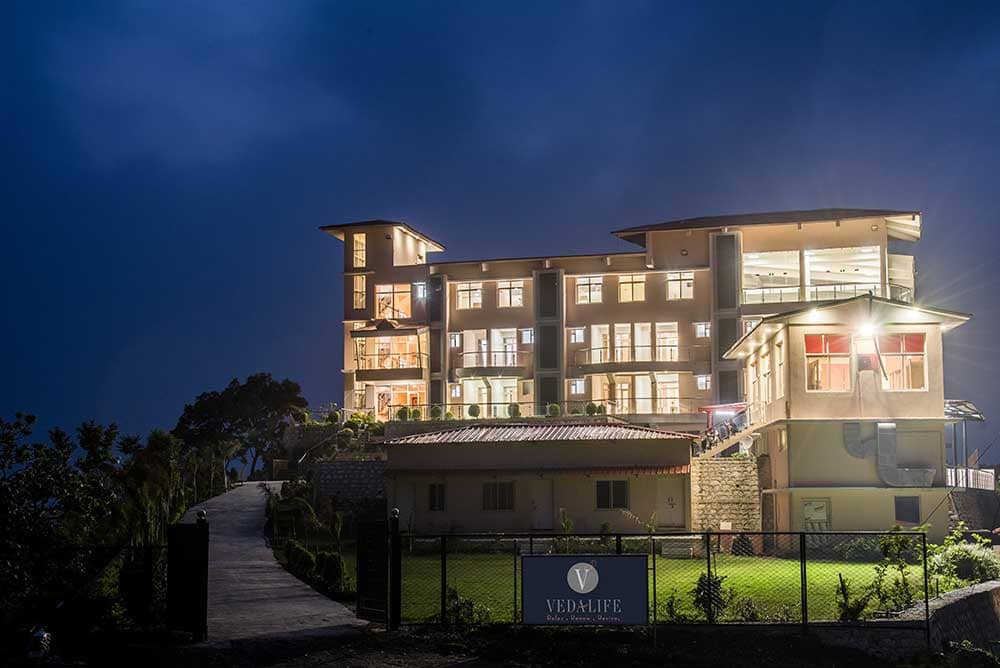 Wellness Package Begins
Wellness Packages starting @ 5000 per (Minimum 10-night booking required) Inclusions
Accommodation on a double sharing basis for 7 nights minimum stay.
Daily Naturopathy therapies for each health seeker are suggested by a Naturopathy physician.
Consultation with Ayurvedic physician and Yogacharya.
Participation in scheduled Yoga And Meditation sessions.
Complimentary breakfast ( 08 am – 09:30 am ), Lunch ( 12:30 pm – 2 pm ) & Dinner (8 pm – 10 pm ) at the Restaurant.
Tea maker with amenities in the room.
Two bottles of packaged water, per room per day.
Free usage of swimming pool ( indoor – temperature controlled )
Vedalife
Vedalife is a place to treat yourself to an escape as you aim to achieve planet-like physical, mental and spiritual wellness. It's perfect for people with busy lifestyles or stressful jobs as it offers yoga, meditation, and other natural therapies – plus tasty, healthy meals!
Here at Vedalife, there's a team of talented health experts on hand all day every day to help with heating, stretching, and various remedial treatments you can take advantage of during your stay. Vedalife is perfect for the body, mind, and soul!
Prepared with emphasis on your holistic well-being, the dishes are prepared from handpicked produce. It's true, they do simple things just right! Produce is picked at the peak of freshness, which is when it tastes the very best.
Indulge in soul food, a dish that gives your taste buds a treat while also satisfying more of your senses. Veda Life serves you with the art of a holistic culinary experience that revives the balance between your mind and body by offering you dishes that are not only pleasing to your taste buds but also offer plenty of other potential benefits like boosting your immune system or getting more fit and lean!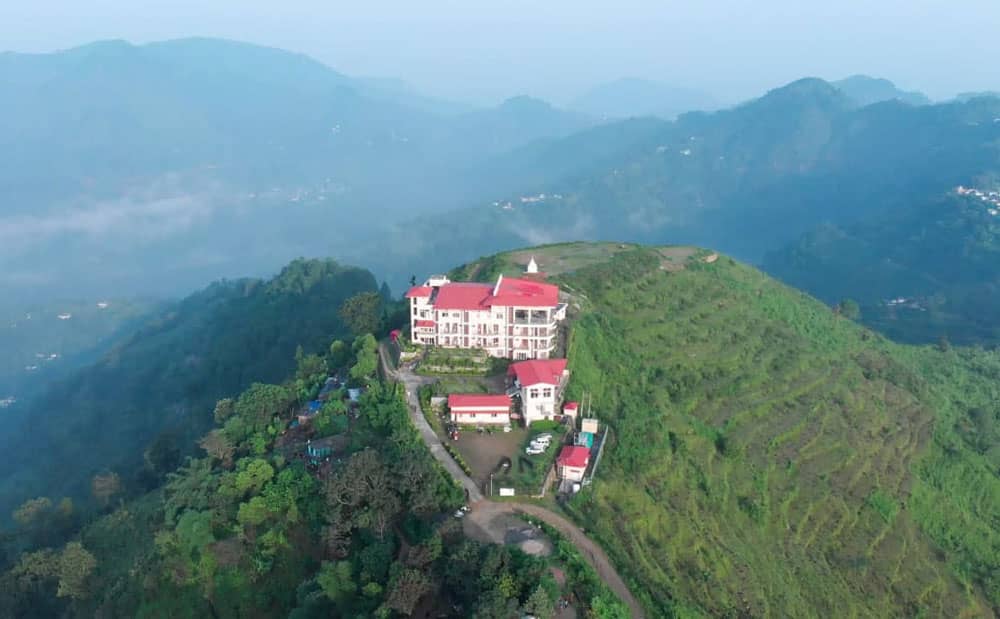 How To Reach Vedalife
Heli-transfer – For our clients who want to take care of travel arrangements for their group ahead of an important event, let us know where and when you need to be picked up and we can arrange for a first-class transfer via our helicopter fleet which takes only 20 minutes. We'll coordinate with you to book your preferred method of transportation as needed such as a car/van/bus.
Road-Transfer: By Car/ Van – They can arrange Transfer for the groups and individuals Airport and Railway Station by road in Luxury Car or Van. Please inform your arrival timings and location we will arrange pick-up accordingly.
Route from Dehradun Airport –Airport >> Rishikesh >> Neelkanth >> Vedalife. Total- 63kms Duration- 2hrs 21 mins.
In the event of self-driving, please follow the following route. For further directions and help, please call our offices.
Contact
Yog Gram, Village .-Aurangabad, Near SIDCUL, HARIDWAR-249402, Uttrakhand, India . Reservation call @ : +91-7302735210, +91-7302735202, 9971128550, 9971108550, 9971187550, 9871128550  or Email : at reservation@vedalife.in