Rishikesh Home Stay

– Low-Cost Budget-Friendly Tapovan

Home Stay in  Rishikesh is getting day by day more popular these days in the Himalayan state of Uttarakhand in India, particularly in the Tapovan area of Rishikesh city, where most of the Home Stays are located, and staying in this locality has a great privilege. Om Home Stay is the best Home Stay in Rishikesh.
Homestay Rishikesh
Home Stay at Rishikesh gives to the visitors a great chance to stay with nature &  great opportunity to learn yoga & mediation because all the most prominent and renowned yoga centers are located in Tapovan such as Kriya Yoga Ashram, Himalayan Yoga Centres, AYM Yoga Ashram, Ekam Yoga Ashram and many more.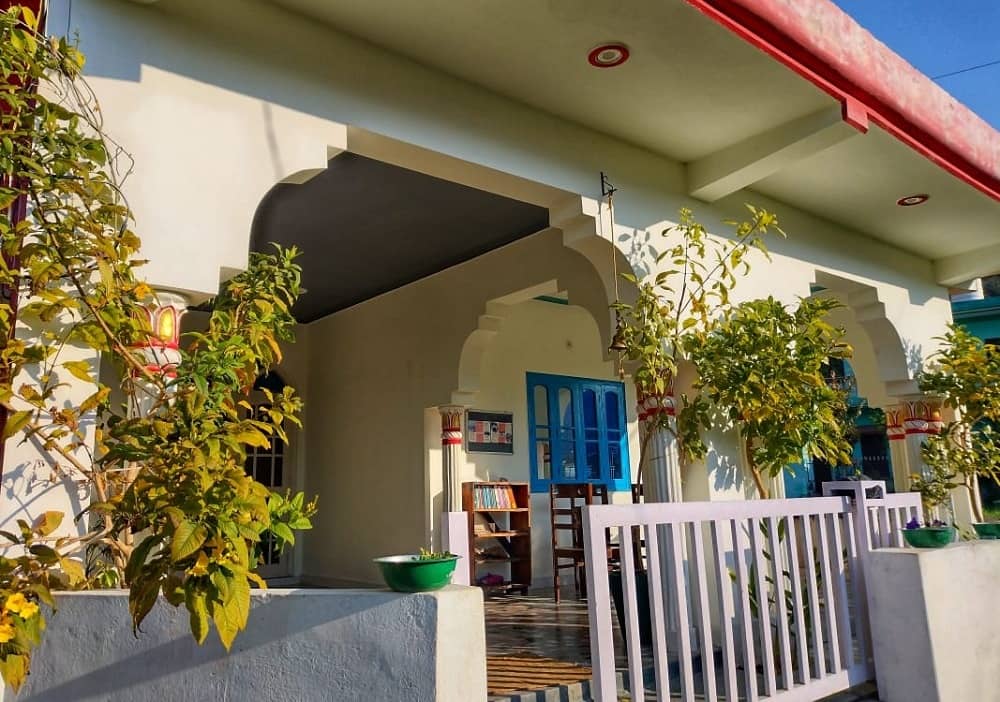 Tapovan Homestay Rishikesh
Tapovan locality has the best location in this city, close to the mountains, so, it provides you a great yogic and spiritual ambiance for exercising yoga & meditation with a 180-degree view of the Himalayas.
You stay in the host house, in this way you make also a small contribution to the local community financially in order to make their livelihood.
Homestay at Rishikesh
So, now you can access it by road and can stay in the homestay even though in a very remote locality of this Himalayan state of Uttarakhand.
Now, a large local community of the Uttarakhand especially people of the Garhwal Himalaya, completely depended on the tourism industry for their livelihood.
Often you can also end up your stay here buying the best local handicraft or hand-made local items directly from the maker of it. I think this is the way you can take away a good life experience and give back to the host community.
Cost-wise most homestays in the Tapovan area of Rishikesh are more inexpensive than the budget hotel accommodation and it can be cheaper and more affordable if you choose for a long stay like 15 days or a monthly basis then you have a lot of options to choose Homestay in Rishikesh with kitchen.
Apart from the homestays, there are many apartments you can get on rent on a monthly basis even though you can buy them as well. If you need really some kind of privacy while staying here in Tapovan then you can go for the apartments.  
Best Homestay in Rishikesh
Moreover, here, homestays are located in the residential area of Rishikesh, far from the roadside chaos rather than commercial area or roadside where all the popular guesthouses and hotels are located in Rishikesh.  
This means that you are going to stay more in a peaceful, pollution-free, and noise-free place, where you can have a sound, fresh and deep sleep at night.