Beatles Ashram in Rishikesh:

History & Connection 
Beatles Ashram in Rishikesh is also known as the Chaurasi Kutia or the Maharishi Mahesh Yogi Ashram. The Ashram on the high bank of the Ganges is located inside Rajaji National Tiger Reserve Park, just a short distance from Ram Jhula bridge. Chaurasi Kutia is also known as & John Lennon Ashram ( Beatles Ashram ).
Ever since The Beatles popularized Rishikesh to the west as a destination for transcendental meditation education, the town has been featured in numerous songs and movies, such as Hollywood's Last Holiday. Tourists can visit Maharishi Mahesh Yogi's bungalow – where he taught meditation for forty days in 1965, sparking the growth of a major international spiritual center at Rishikesh.
The Beatles Ashram
As we all know, Mahesh Yogi's program transcendental meditation became popularly known as TM after being brought to the west and popularized by the Beatles. This was done with the help of George Harrison who had developed an interest in Eastern philosophy. They founded this place in February 1968.
Beatles Ashram Timings
Beatles Ashram in Rishikesh

Opening Hours

:
The Beatles Ashram remains open for visitors from
10 AM to 05 PM
, throughout the week. Even though it opens on Sunday the last entry hour is
04 PM. 
After 04 PM visitors are not allowed in the Ashram.
Beatles Ashram Rishikesh Entry Fee
Beatles Ashram Rishikesh- Ticket Prices at Beatles Ashram:  ₹ 150 for the Indian National,  ₹ 75 for Indian senior citizens,  ₹ 40 for students (up to 18 years),  ₹  75 for students (over 18 years), and  ₹ 600 for the Foreign Nationals.
Beatles Ashram Album
The Beatles' meditation in Rishikesh – the world-renowned Beatles rock band in 1960 came to Rishikesh and learned transcendental meditation. In fact, the year 1968, when they learned meditation – resulted in a very productive year for the Rock band.
The White Album
Beatles Ashram – The Beatles visited India in 1968 to learn yogic flying at Maharishi's ashram, and it proved to be one of their most creative periods of time. During their visit, they wrote 48 songs, a lot of which ended up on the White Album.
How to reach the Beatles Ashram?
By Air – Beatles Ashram is about  25 km far from the  Jolly Grant Airport Dehradun.
 By Road- one can walk from Ram Jhula which is a 1 km walkable distance and 2 km from Lakshman Jhula. Either can take local transport via Garud Chatti.
Controversy-  Beatles Ashram Rishikesh
The Maharishi was not what the Beatles had expected. Lennon later said, "We made a mistake there. We meditate, but not the Maharishi and his scene (The Beatles Anthology). We didn't think he would be like that."
The Beatles interrupting their stay at the Maharishi's ashram was warranted and was mainly due to accusations directed towards him by his former partner Brahmananda Saraswati. All one can say is that although these allegations were upsetting and seemingly harsh towards The Beatles, we are glad.
History of the Beatles Ashram Rishikesh
An interdenominational ashram in the city of Rishikesh was founded in 1950 by Maharishi Mahesh Yogi as a center for social reform and spreading knowledge about Transcendental Meditation.
The Beatles visited this ashram in 1968 with their wives Linda McCartney, Cynthia Lennon, Pattie Boyd, and Maureen Starkey along with their manager Brian Epstein and other celebrities, writers, poets, and singers.
The Maharishi earned his living in France prior to forming the Transcendental Meditation movement. He gave lectures on his techniques and practices which eventually spread globally into what is known as the first yogic flying venture of its kind based in India.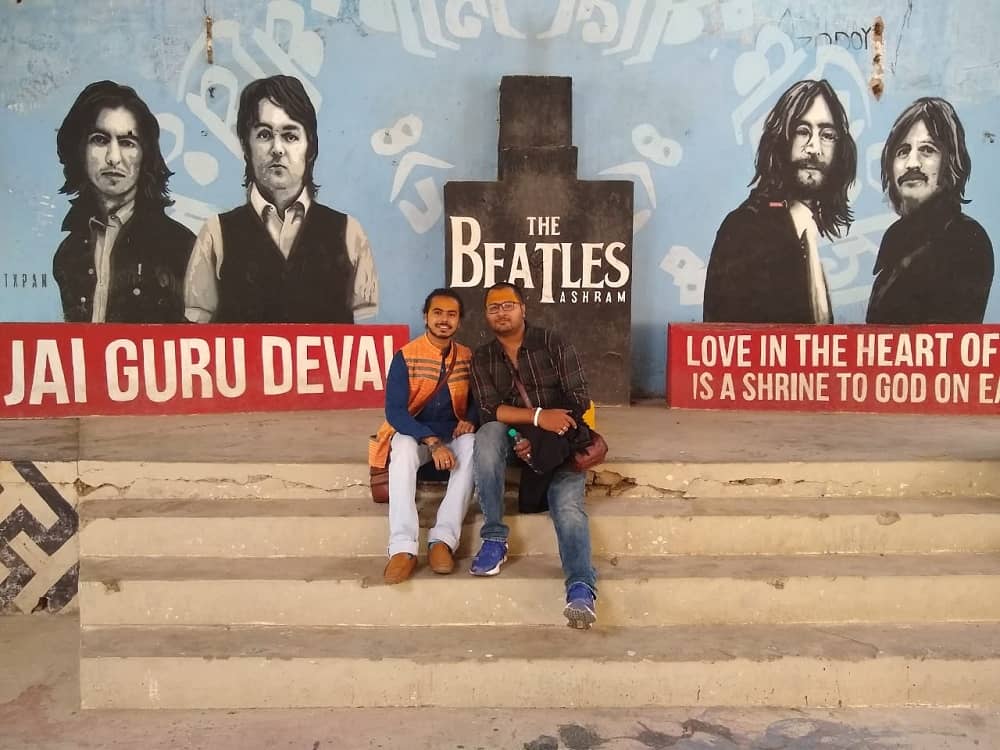 Beatles Ashram Story
The Beatles' time in India gave way to the band members taking a moment to reflect on life through what goes into their morning cups. Their experiments with spiritual cleansing led to an infusion of rich new ideas and resulted in the most creative output of their careers resulting in songs like "Don't Let Me Down" as well as "Come Together" which was written in one night alone!
The Beatles found themselves stuck in Rishikesh in the state of Uttarakhand when they were given a chance to take part in an advanced mediation seminar, also known as Transcendental Meditation (TM) by Maharishi Mahesh Yogi. But, due to how rigorous and difficult the program was.
Beatles Ashram Rishikesh
The Beatles didn't enjoy it much and only found time to record 48 songs that remain unheard of until today; these recordings were later released years later under the name The White Album. We can never know if these songs would've been any good if they achieved their original visions — which is what makes them so special to us all now!
Their journey to Rishikesh, India, changed their vision to see life and the advice from Maharishi filled them with positive thoughts. Later they became the disciple of Maharishi Mahesh Yogi.
The Beatles ended up staying at Maharishi Mahesh Yogi's ashram in Rishikesh where they meditated with other celebrities like Mia Farrow, Donovan, Mia Farrow, Mike Love of the Beach Boys, Tony Sheridan, and several others.
Places to visit nearby
Lakshman Jhula
A famous bridge in Rishikesh is located on the cosmic river Ganga. This connects two districts- Pauri and Tehri as well. This bridge got the name Lakshman because once Lord Rama's brother Lakshman cross this bridge using a rope. Besides this from the bridge, one can see the panoramic view of the majestic river Ganga.
Triveni Ghat
The biggest and holy ghat in Rishikesh holds spiritual importance in Hinduism. Every year millions of pilgrims visit this place to dip in the sacred river waters of Ganga. Ganga Aarti is conducted here every evening. The spectacular view of Ganga Aarti and the reflection of the lights in the river water make one perplexed.
Ram Jhula
Another popular bridge connects the Shivananda ashram and the Swargashram. This iron bridge gives a panoramic view of the River Ganga. One can reach this place through local transport. The distance between the Ram Jhula and the railways is 3km.
Bungee Jumping
If you are an adventure freak then you must try Bungee jumping at Rishikesh. It is the highest Bungee jumping site in India. This Bungee jumping was run by a well-experienced team of people from Newzealand.
Here they also have other adventurous activities like Giant swings and Asia's highest fox flying. Anyone who is above 12 years of age and has 35 kg of weight can try this sport.
Conclusion
When you visit Rishikesh make sure you visit Beatles Ashram. This was once an international celebrity hub. Now it lost its glory but is frequently visited by the Beatles fans around the world.