Badhani Tal  – Welcoming Lake in Uttarakhand
Bandhani is a village that is located in Jakholi in the Rudraprayag district of Uttarakhand. Being a popular trekkings spot it is visited by many adventure lovers.  The most important selling feature to the crowds is the Badhani Tal or lake. this hill with an elevation of 7000 feats from sea level is a major hub for adventure enthusiasts in Uttarakhand
HowTo Reach 
Bandhani Tal or lake can be easily reached by bus. However, there is Rishikesh which is only 129 km away from Badhani Tal. This serves as the safest and comfortable way of journey to reach here.
Badhani Tal
Badhani all is a beautiful place rich in location as well as surroundings. It is surrounded by Jakhinder Tehsil in the North, Deoprayag Tehsil in the South, and Chamba Tehsil towards the West. 
Although being a desolate remote area, it has nearby popular places like Chamba, Tehri, Rishikesh, Pauri, and Dharkudi. It has a naturally peaceful environment with a cool breeze all the time.
It is rich in flora and fauna too and famous for its colorful fish species in the nearby lake. Being an isolated area it is not much crowded and great to have leisure time.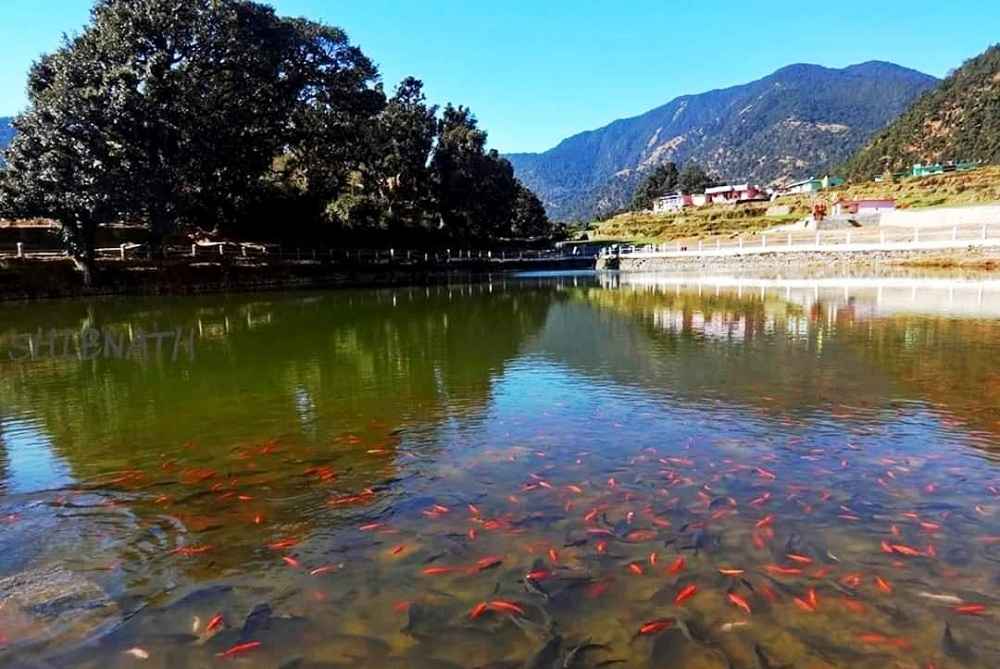 Nearby Attractions 
Apart from Badhani Tal, there are many more important attractions in Badhani. It has many important temples not visited by many but worth the visit if you are here.
The major temples are Devi Bhubneshwari Mandir, Ghantakarn Mandir, Bhairav temple, and  Dubakoti.  All of them are present in and around the village.
They are not difficult to access and are well connected by motorable roads.