https://rishikeshdaytour.com/blog/gopeshwar/Badhani Tal- Offbeat Lake 
Badhani Tal is a hidden gem located in the Chamoli district of Uttarakhand, India. This serene lake is situated amidst the majestic Himalayan ranges and is surrounded by lush green forests, making it a perfect destination for nature lovers and adventure seekers alike. In this blog, we will take you through a detailed journey of Badhani Tal and everything you need to know before planning your visit.
Getting There
Badhani Tal is located at a distance of about 10 km from Gopeshwar and is easily accessible by road. The nearest airport is Jolly Grant Airport in Dehradun, which is about 235 km from Badhani Tal. The nearest railway station is Rishikesh, which is about 211 km from the lake.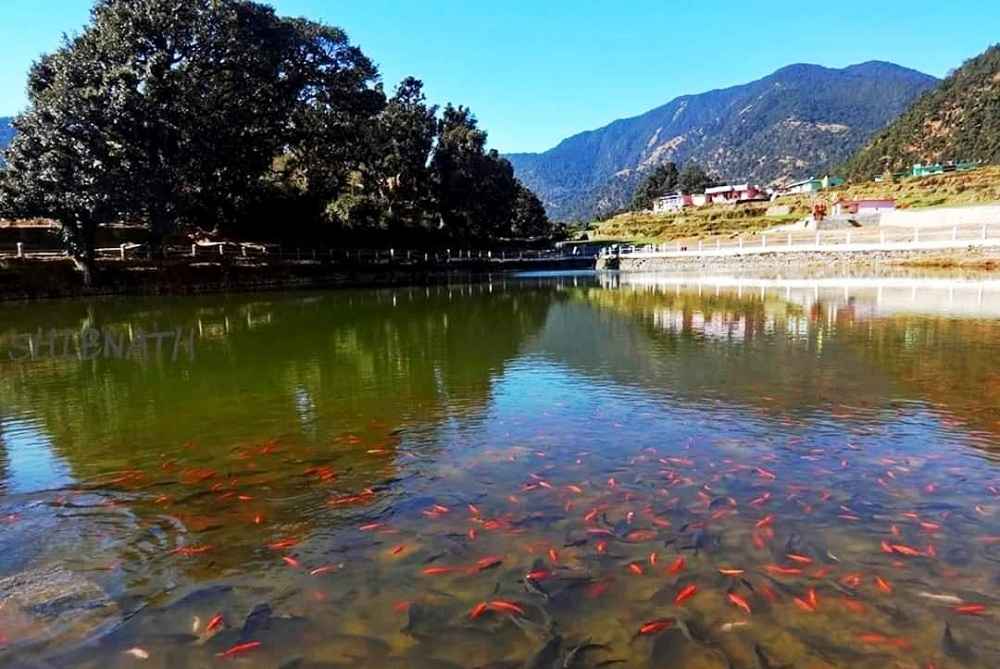 Things to Do
It offer a range of activities for visitors to indulge in. Here are some of the top things to do in Badhani Tal:
Trekking: The lake is surrounded by beautiful forests and hills, making it a perfect destination for trekkers. You can explore the surrounding areas on foot and enjoy the scenic beauty of the region.

Camping: It is a perfect spot for camping. You can set up a tent near the lake and spend the night under the stars, listening to the sounds of nature.

Boating: The lake is perfect for boating, and you can rent a boat and explore the lake at your leisure.

Nature Walks: The surrounding areas of Badhani Tal are filled with lush greenery and offer an opportunity for nature walks. You can explore the region on foot and enjoy the beautiful views.

Photography: It is a photographer's paradise. You can capture the beauty of the lake and the surrounding mountains through your lens.
Best Time to Visit
It is from March to June and from September to November. During these months, the weather is pleasant, and the skies are clear, making it a perfect time for outdoor activities.
Accommodation
There are several accommodation options available near Badhani Tal, including guesthouses, lodges, and campsites. You can choose the option that suits your budget and requirements.
Conclusion
It is a hidden gem in Uttarakhand, offering a perfect blend of nature, adventure, and serenity. Whether you're a nature lover, adventure seeker, or just looking for a peaceful getaway, It has something for everyone. So, pack your bags and plan your trip to this beautiful lake, and experience the best of what the Himalayas have to offer.