Roopkund Trek: A Journey to the Mysterious Lake
Roopkund Trek is a popular trekking destination located in the Chamoli district of Uttarakhand, India. This trek is known for its beautiful scenic views, high-altitude meadows, and most notably, the Roopkund Lake, also known as the Mystery Lake. The lake is surrounded by snow-capped peaks and is famous for the hundreds of human skeletons found around its edges, which are believed to be from the 9th century.
Here's everything you need to know about the Roopkund Trek:
Best Time to Visit: The best time to visit Roopkund Trek is from May to June and from September to November. During these months, the weather is pleasant and the skies are clear, making it the ideal time to enjoy the breathtaking views of the Himalayan ranges.
Trek Duration: it is a moderate-level trek and takes approximately 7-8 days to complete. The total trekking distance is around 53 km, with an average walking time of 5-6 hours per day.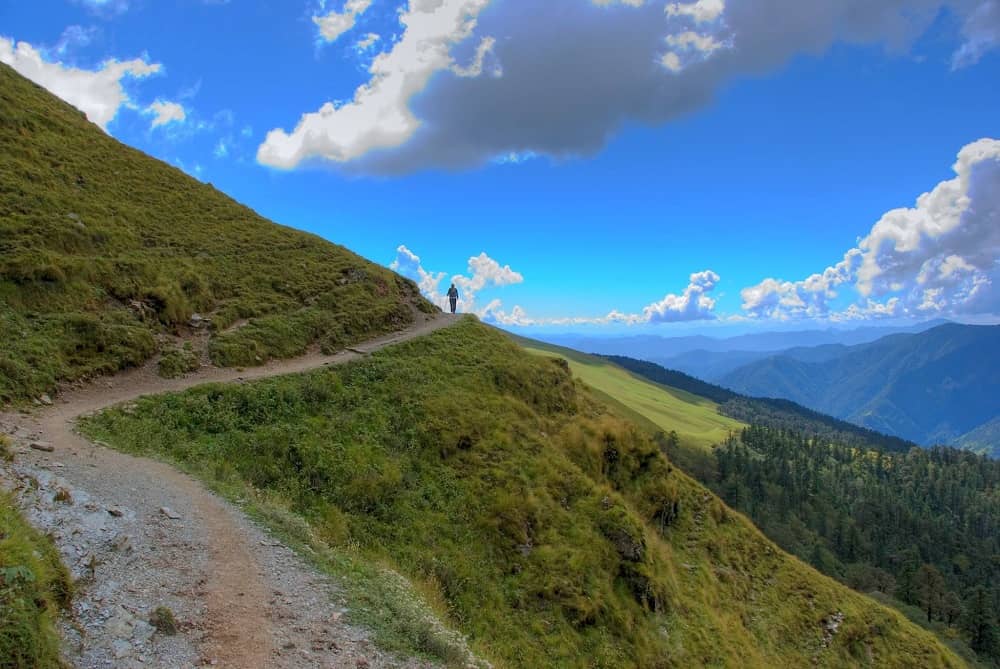 Permits and Fees: A permit is required to trek to Roopkund and can be obtained from the Forest Department in Lohajung. The permit fee varies depending on the nationality of the trekker. Additionally, camping fees and guide fees are also applicable.
Things to Carry: Some essential things that you should carry during the Roopkund Trek include a good quality trekking backpack, trekking shoes, warm clothes, a raincoat, sunscreen, sunglasses, a water bottle, energy bars, and a first aid kit.
Suggested Read – Panch Kedar Pilgrimage -Shiva Temples in the Garhwal Himalayas
Route and Itinerary: The trek starts from Lohajung, a small village in Uttarakhand. From there, you trek to Didina, Ali Bugyal, Ghora Lotani, Bhagwabasa, and finally reach Roopkund. The trek ends at Bedni Bugyal, from where you descend back to Lohajung. The entire trek route is filled with beautiful views of the Himalayan ranges and lush green forests.
Conclusion:
It is a challenging yet rewarding trek that takes you through some of the most beautiful and unexplored parts of Uttarakhand. The trek is filled with surprises and natural wonders, making it a must-visit destination for adventure lovers. However, it's important to note that this trek is not suitable for first-time trekkers or those with health issues. With proper preparation and guidance, this trek can be an unforgettable experience of a lifetime.