Rishikesh to Mussoorie Distance

: Inside Story

The distance from Rishikesh to Mussoorie is about 77 kilometers if you travel by road. Mussoorie is a famous hill station in Uttarakhand, India, known for its beautiful views of the Himalayas, pretty landscapes, and pleasant weather.
Here are two ways to get to Mussoorie from Rishikesh:
By road: You can take a taxi or bus to Mussoorie, and the journey usually takes around 2 to 3 hours. The road is well-kept and offers lovely views of the mountains and valleys.
By train: The closest railway station to Mussoorie is in Dehradun, about 34 kilometers away. You can take a train from Rishikesh to Dehradun and then continue to Mussoorie by taxi or bus.
Mussoorie is a popular place to visit with lots of things to do and see. Some of the famous attractions include Kempty Falls, Gun Hill, Lal Tibba, Mussoorie Lake, and Camel's Back Road. It's a fantastic destination for tourists!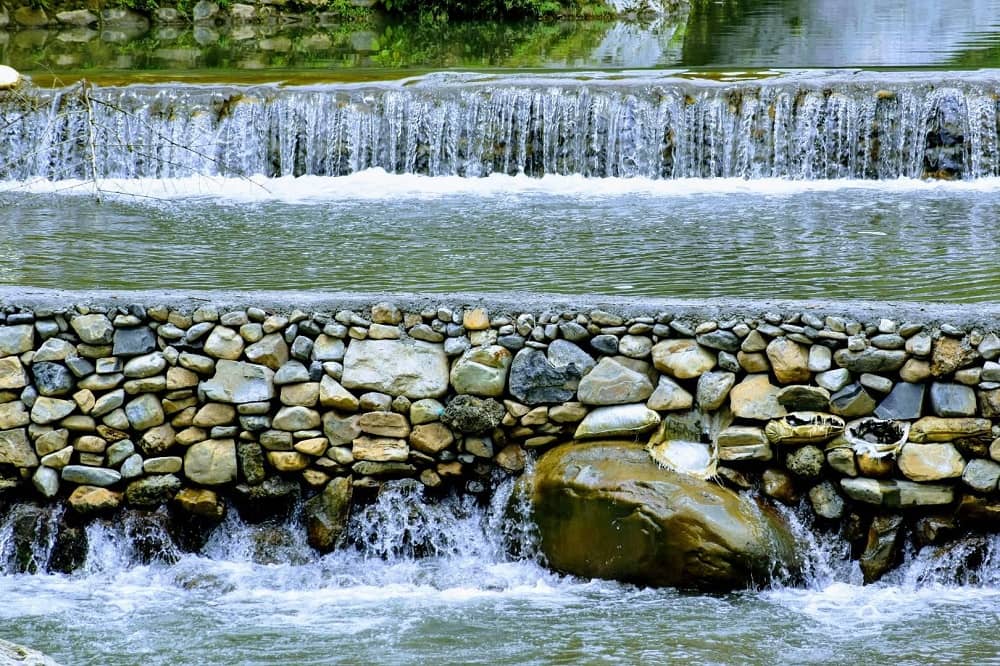 Attractions on the Way to Mussoorie from Rishikesh
1- Sahastradhara waterfall
Sahastradhara waterfall is a stunning place near Dehradun in Uttarakhand, India. It's located on top of a mountain near Mussoorie. The name "Sahastradhara" comes from a Sanskrit word meaning "a thousand streams." The waterfall is incredibly beautiful, forming a semi-circle as the water flows down from a great height, making it a mesmerizing sight to see.
Suggested Read – Maldevta Valley on the way to Mussoorie
2-  Maldevta Valley
Maldevta Valley is a beautiful valley in Dehradun, Uttarakhand, India. It's well-known for its natural beauty and has become a popular spot for visitors. The valley is close to the famous Mussoorie hill station and sits at an altitude of 3500 feet above sea level. It's a perfect place for a calm and enjoyable picnic with your family and friends.
3- Maldevta Waterfall
The Maldevta waterfall cascades down from a great height, creating a mesmerizing sight and a serene atmosphere. The sound of the gushing water, the cool mist that surrounds the area, and the lush greenery of the surrounding forests create a refreshing and rejuvenating experience for visitors.
4-  Bhatta Waterfall
Bhatta Waterfall is a popular tourist attraction in Mussoorie, known for its stunning natural beauty. Situated on the outskirts of the city, this three-tiered waterfall is located close to the charming town of Landour, which is famous for its picturesque surroundings..
5- Benog Hill
Benog Hill is a well-known destination located in Dehradun, which is a popular hill station in India. Renowned for its breathtaking natural beauty, Benog Hill is a paradise for trekking and paragliding enthusiasts.
Situated in the northern district of Dehradun, Benog Hill is a perfect destination for those who seek adventure and wish to explore the natural wonders of the region. The hill offers stunning views of the surrounding landscape and is a popular spot for nature walks and bird watching.
Conclusion
Mussoorie is a hill station that is located at a distance of 75 kilometers from Rishikesh. With breathtaking views and many hiking trails, there is plenty to do when you visit. If you're looking for things to do and places to go in Mussoorie, then you've come to the right place! Read on to learn about the many attractions, activities, and much more that you can do on your next trip to Mussoorie.