Purola Uttarakhand

: The Gateway To Bliss

Looking for a peaceful and calming walk away from the hustle and bustle of the city? Come to Purola Uttarakhand, in Uttarkashi district, where you can enjoy stunning views of the hills and valleys while strolling through charming streets. With its far-away location, you'll be able to escape the crowds and really relax.
Purola
Purola is a small village in the Uttarkashi district of Uttarakhand, India. It is situated at an altitude of more than 1500 meters above sea level and offers magnificent views of the snow-capped peaks of the surrounding mountains. Purola is free from any commercial activity, making it even more desirable.
Every year, Purola sees an influx of visitors due to the popularity of Har Ki Doon's trekking destination. This 52-kilometer trek can take up to four days and includes climbing through remote parts of the state, like the trails of Sankari and Taluka, before reaching Seema.
Along the way, trekkers will be rewarded with jaw-dropping views of Himalayan peaks like Kala Nag, Banderpoonch, and Swargrohini. Since Purola is the gateway to this trek, there are plenty of homestays available for visitors looking for a comfortable place to stay overnight.
Detour To Govind Wildlife Sanctuary
The village is also very close to the Govind Wildlife Sanctuary, which is a popular destination for trekkers and nature lovers. A wide variety of animal species live in the sanctuary, and it's a great spot for bird watching, with birds like the Gold Eagle. There is a fascinating array of wildflowers around the sanctuary, and the best season to view them is spring, which is March/April onwards.
Melody of Moods
Purola is a village that has something for everyone, whether you're looking to enjoy the scenery or relax with a cup of tea. The nights are especially magical when you can share a cup of tea with the locals and gaze at the stars. The Kamal River provides the perfect soundtrack to your evening.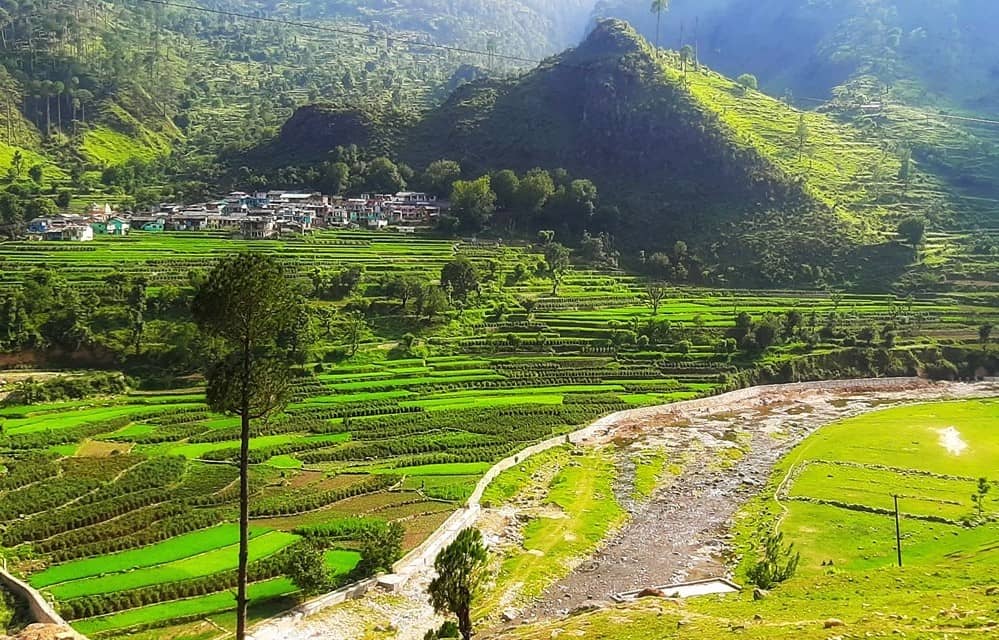 Live as Local
If you love exploring local markets and walking around different neighborhoods, you'll love Purola. This village is situated among hills blanketed in pine trees, with streams running through valleys and mini-waterfalls. The people here are incredibly warm and welcoming, and they're always ready to offer help before you even have to ask. You might even spot the rare Siberian Stonechat bird while you're strolling around. If you're interested in visiting the bird sanctuary, you can do that later.
More Info
The best time to visit is October to February.
The Jolly Grant Airport in Dehradun is 169 kilometers from Purola.
The village is accessible by road from major destinations in the state and New Delhi. Public and private buses/taxis are available from cities such as Dehradun, Mussoorie, Rishikesh, Uttarkashi, etc.
Conclusion
Thanks for reading this article on Purola village in Uttarakhand. I hope you find the information about Purola village useful for your next tour to Uttarakhand Himalayas.