Nainital: Where Memories Are Made
If you're seeking a heavenly place on Earth, Nainital in Uttarakhand should be your go-to. This charming spot is surrounded by the majestic Himalayan valleys and is a favorite for couples, families, and friends seeking a hill station getaway. Nainital is also famous for exciting adventures. Let's delve into some intriguing facts about Nainital and its unforgettable attractions.
What You'll Experience
The snow-capped mountains and lush oak forests are captivating. The serene valleys and the calm lake water create a soothing ambiance. Visitors always cherish the amazing time they have here. Nainital's magic captivates everyone who visits this mesmerizing place in Kumaon, Uttarakhand.
The natural beauty here is truly enchanting. The stunning views and peaceful surroundings touch your heart and soul. Just a 6-hour drive from Delhi, Nainital is  by the mighty Himalayas. The breathtaking vistas leave a lasting impression on every traveler seeking nature's embrace.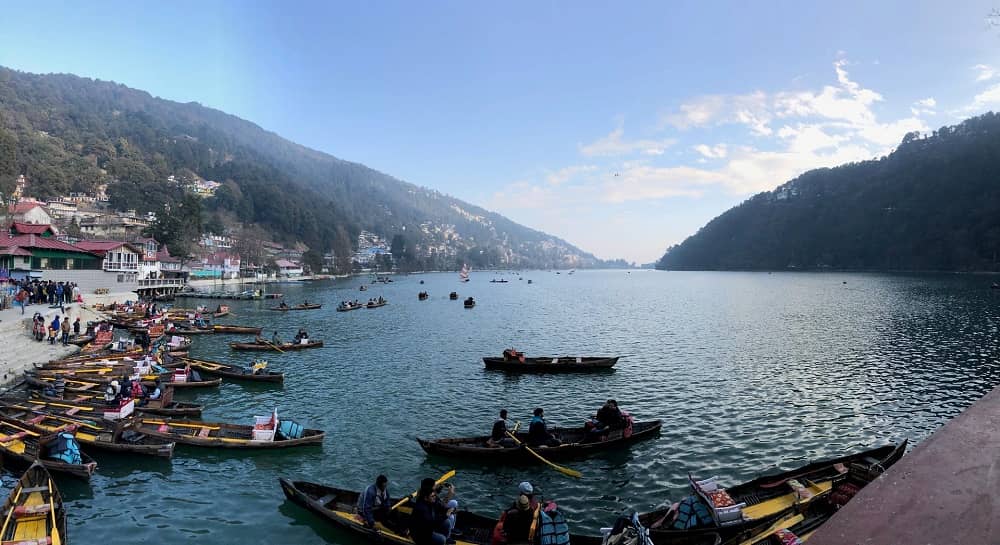 Exploring Nainital's Wonders
Nainital is Uttarakhand's famous hill station, bustling with tourists year-round, especially during summers and winters. The Naina Devi Temple and Naini Lake are famous spots. Numerous other lakes grace this chilly town, earning it the nickname 'Town of Lakes.' Nainital is a favored destination for both tourists and devotees.
The Myth Behind Nainital's Lake
Nainital holds great significance in Hindu mythology. Legend has it that when Lord Shiva carried his beloved Devi Sati's charred body to Kailash Mountain, Lord Vishnu used his Sudarshana Chakra to cut it into 52 pieces. The goddess's eyes fell here, forming the Naini Lake. This sacred lake is a Shakti Peeth, one of the fifty-one in India. Nainital is named after this holy lake.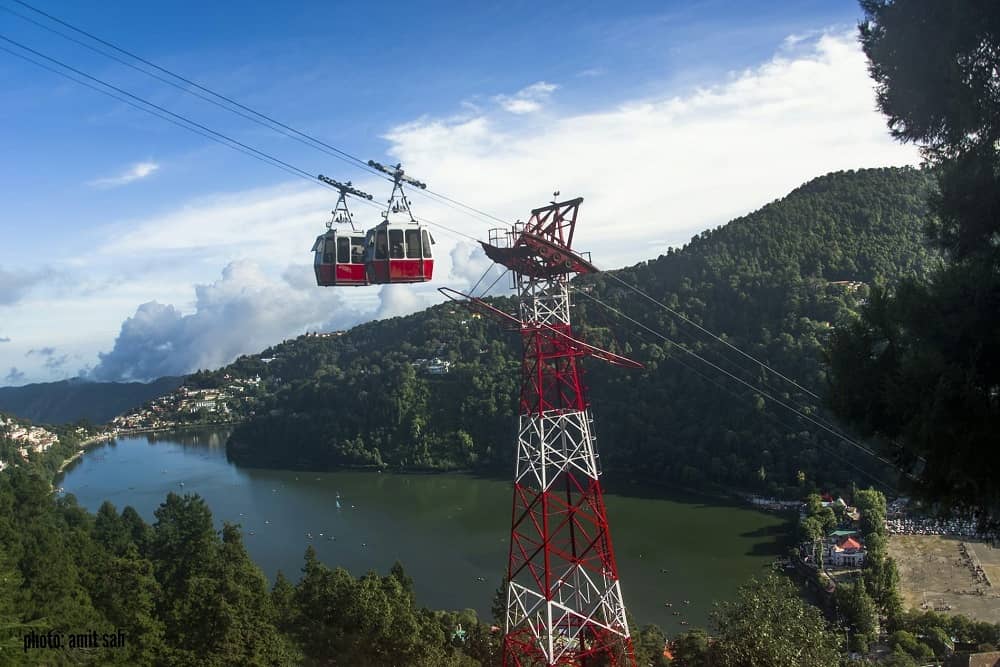 Must-Visit Places
Naini Lake: A sacred lake with religious and devotional importance, surrounded by Himalayan peaks from the North.
Naina Devi Temple: Just steps away from Lake Nainital, this temple honors Goddess Naina Devi and is a Shakti Peeth.
Snow View Point: Experience the snow at this elevated point offering stunning views.
Kainchi Dham: A renowned ashram nestled among mountains, associated with Neem Karoli Baba.
Things to Do
Enjoy trekking, rock climbing, hiking, and more. Try the ropeway ride, go boating, or even paragliding. Explore the Tibetan market and Mall Road for local shopping. Don't miss the national park, bird sanctuary, and zoo. Visit the High Court and Governor's Residence. Savor street foods and local delicacies.
Best Time to Visit
Nainital is perfect during summers and winters. Summers offer breathtaking mountain views and serene lakes. Winter is for snow lovers, with temperatures dropping. Avoid the rainy season due to potential risks. Your memories of Nainital will last a lifetime.
Conclsuion
Whether basking in the summer sun or embracing the winter chill, Nainital's timeless appeal continues to beckon. As seasons change and memories are created, one thing remains constant. Nainital's ability to seal unforgettable moments in the hearts of all who wander through its picturesque valleys.