Lakshman Jhula in Rishikesh

: A Guide to the Exotic Bridge

Lakshman Jhula is an iron suspension bridge over the holy river Ganga at Rishikesh. A famous landmark place in Rishikesh, Lakshman Jhula connects the Pauri district with the Tehri district and offers a panoramic view of the river Ganga and the city of Rishikesh itself to tourists.
Rishikesh Laxman Jhula
Lakshman Jhula (Laxman Jhula) Rishikesh Uttarakhand, is such an attraction in the city and a once-in-a-lifetime opportunity, there are quite a few hotels and hostels within walking distance from Lakshman Jhula that both domestic and international tourists can stay at if you wish to spend more time experiencing this natural wonder at its finest!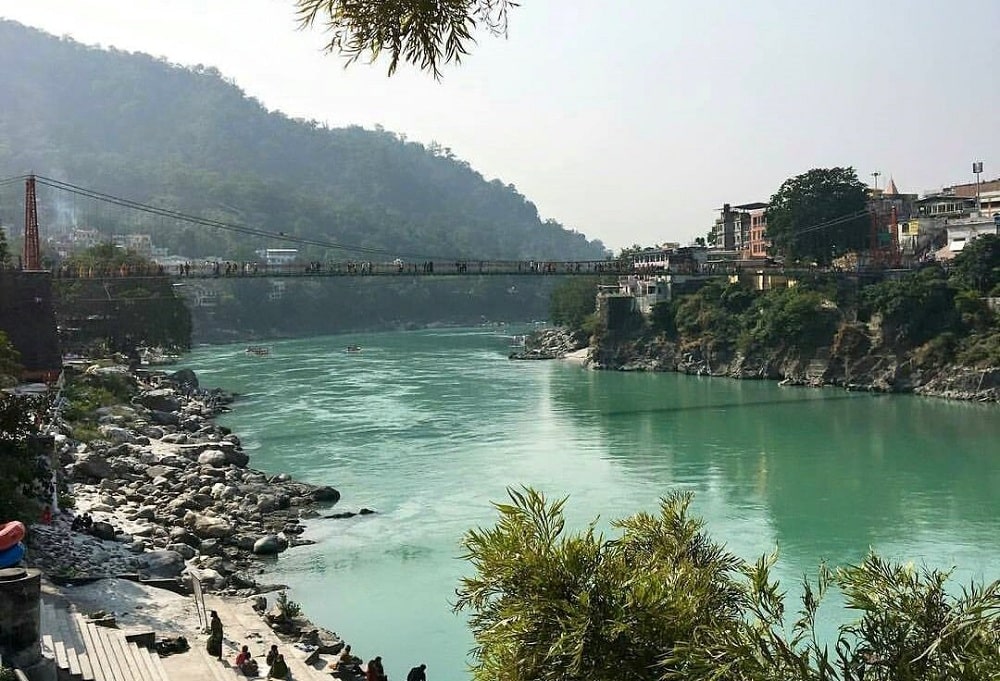 Rishikesh to Lakshman Jhula
Rishikesh to Lakshman Jhula is just 5 km away from the city center, Rishikesh Bus stand to Laxman Jhula distance is 6 km, the nearest railway station( Yog Nagari Railway station)  is around 7 km, and the Jolly Grant Dehradun Airport is 25 km far from this place, and one can reach here by sharing an auto-rickshaw or your own private transports.
Rishikesh Laxman Jhula
Lakshman Jhula Rishikesh is one of the most popular tourist attractions and that's because it's a bridge. There are plenty of ways to get here, whether by bus or train, or plane. If you find yourself on vacation here, don't forget to look out for nearby landmarks like the Kriya Yog Ashram Tapovan, Ram Jhula, and Tapovan Auto Stand is all within the vicinity.
Ram Jhula to Laxman Jhula Distance
Laxman Jhula Rishikesh is just 500 meters away from Ram Jhula and you can reach there by walking along the Ganges passing through the Swarg Ashram area, Jonk village, and Laxman Jhula Police Station or you can reach by public local transport or private transport as well. If you calculate Ram Jhula to Laxman Jhula distance by road via Tapovan then the distance would be around 1 km.
Haridwar to Laxman Jhula distance
Haridwar to Laxman Jhula Distance is 34 km by road. There are 2 ways of getting from Haridwar to Lakshman Jhula. The first way is via Chandi Devi and Rajaji National Park, this road runs all the way up to Laxman Jhula in the park itself if you love natural scenery, must take this road trip, and the second way is via National Highway which takes around 1 hour, then there's the taxi option which is much faster and cheaper.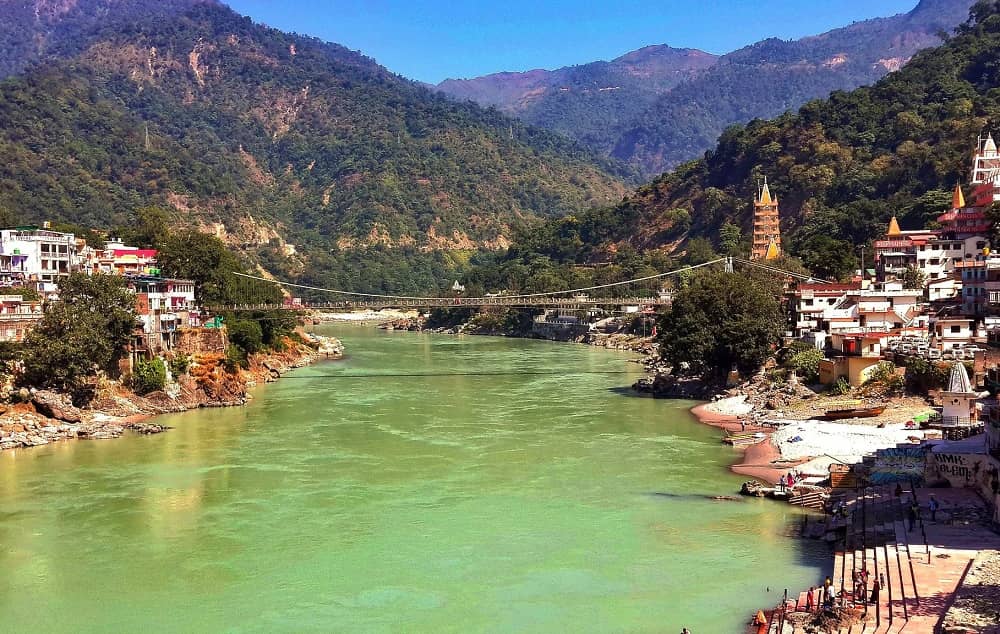 Laxman Jhula Legends
 As the legend states, Lord Rama's younger brother Lakshman crossed the Ganges on a rope. Later on, a jute rope bridge was constructed near this very location in order to commemorate Lakshmana's epic journey from Ayodhya to the Himalay and protect his kingdom.
Laxman Jhula History
However, in 1889 there stood a 284 feet-long hanging jute rope bridge for about 42 years, which was washed away by the floods of October 1924. Afterward, in 1930 construction began on a new bridge but was only completed eight years later after undeterred workers overcame great odds involving both nature and politics alike because it took place during the period of British colonization of India where manual labor was mandatory.
Conclusions
If you are looking for a fun way to enjoy the outdoors, try the Lakshman Jhula in Rishikesh. It is a simple suspension bridge that allows you to view the Ganges River below.