Joshimath to Badrinath

: Ideas for a road trip

Joshimath serves as the gateway to the sacred town of Sri Badrinath Dham in Uttarakhand, India. The distance from Joshimath to Badrinath is approximately 43 km by road, and the journey takes around two hours. It's important to note that the road can be challenging and dangerous, so traffic is regulated by allowing vehicles in batches from both sides.

The scheduled timings for vehicles to start from Joshimath to Badrinath are at 6.30 AM, 9.30 AM, 11.00 AM, 2.00 PM, and 4.00 PM (last batch). Proper planning and adherence to safety guidelines are essential for a safe and smooth journey to the revered pilgrimage site of Badrinath.

For travelers planning to journey from Badrinath to Joshimath, it's important to note that vehicles are allowed to travel, but they must follow the designated queue and timing for the journey. There is a check post located 21 km from Joshimath, where vehicles are stopped and checked to avoid any crossing of up and down vehicles on the narrow hill road.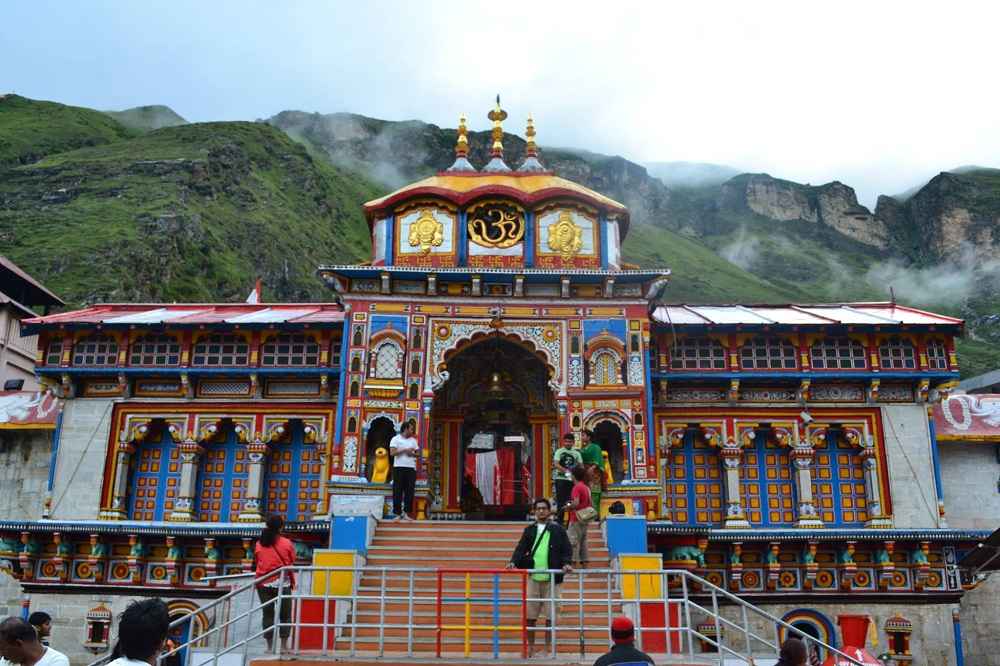 Badrinath Temple
The Badrinath temple is located in a small, plain area surrounded by snow-capped hills. It is situated at a height of 3133 meters and is 15.25 meters in size. The temple is located by the side of the river Alaknanda (Rishi Ganga). Behind the temple, there is the hill named Nara Parbat (Nara Hill), and behind that is the snow-capped peak of Neelkhant.
This majestic Neelkhath peak adds a lot of beauty to the surroundings of the Sri Badrinath temple. The source of the Alaknanda River is the Alkapuri glacier, which is located at a distance of 12 KM from Badrinath.
Joshimath to Badrinath taxi fare?
Private jeeps are available for hire at Joshimath for Badrinath, however, I have not used one myself. I remember seeing a Tariff-Board with various destinations and prices while taking a walk in Joshimath. You will also be able to find buses for Badrinath. Night halts are required at Joshimath and the next day you can travel to Badrinath and back to Joshimath.
Badrinath To Ghangaria
Badridham is the perfect place to visit if you want to take a helicopter ride to Govind Ghat (Ghangaria). This route is around 11 km and the helicopter ride takes around 8 minutes. There is also accommodation available at Ghangaria if you desire to take a night's halt. After reaching Gobind Ghat, you will have to trek a distance of 6 km to reach Hemkund Sahib.
Govind Ghat
Govind Ghat is a sacred ghat in the northern part of India's Uttarakhand state. Located on the banks of the Mandakini River, it's one of the Panch Prayag, the five holy confluences of the Alaknanda River. It has been a pilgrimage site for thousands of years and is one of the four locations where it is believed you can attain salvation. It's a place of importance to Hindus, Buddhists,s, and Sikhs.
Conclusion
I hope this article provides you with enough information about the route and attractions between Joshimath and Badrinath!