GEORGE EVEREST HOUSE TREK located about 6kms away from Mussoorie is amongst the popular tourist attractions of Mussoorie.  It is also known as Park Estate by many visitors. The house is presently under the jurisdiction of the archaeological survey of India. It is situated at a place where one gets the paranomic view of Doon valley on one side and snow-capped mountains on the other and the Aglar river. This trek can be done also from Rishikesh.
HISTORY
Built-in 1832 George Everest peak was the home of Sir George Everest and hence the name. Sir George Everest was the surveyor-general of India from 1830-1843 and was largely responsible for completing the section of a great trigonometric survey of India along the median arch from South of India extending North to Nepal. As his house also rightly his laboratory was situated here it is named after him to pay him a tribute.
BEST TIME TO VISIT:-
The best time to visit is starting from March to May and September to mid-October. Summer season is not so warm there. In other months during rainy and winter season, there is heavy rainfall and snowfall which makes the journey difficult and troublesome.
HOW TO REACH SIR GEORGE EVEREST?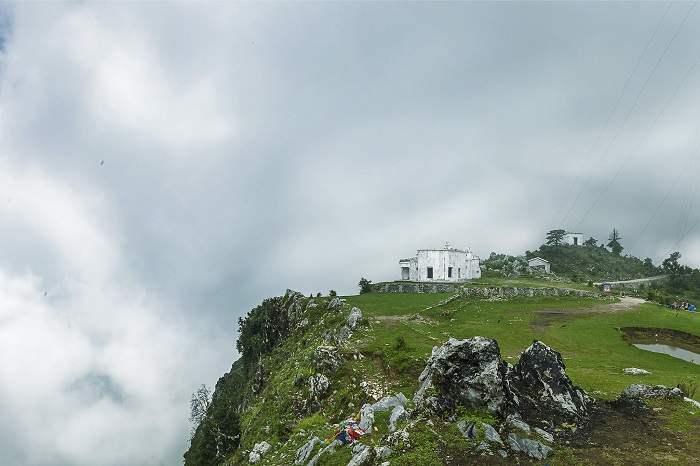 The George Everest trek is not so difficult. Well routed smooth roads are developed. People hire jeep, cab, taxi as per the requirement to reach the summit. From Dehradun station, it takes 38 km and from Dehradun airport, it is 65 km away.
ABOUT SIR GEORGE EVEREST HOUSE AND LABORATORY
People from Dehradun can start their journey at morning four and reach by 5-5.30 to enjoy the morning sunrise. The route is simple and small and anyone can easily reach there. Being a part of the archaeological survey yet it was long neglected. The house is not in a proper situation. The inside of the house has ceramic floors and electrical switch boxes.  The underground water cisterns can also be seen outside the house.  Even the underground water tanks are quite deep and lie uncovered in front of the yard. Being in such a state it is harmful to not only for humans but also for nearby animals. During the months of monsoon and winters, the ground gets very slippery.
Recently the conservation architects at the Indian National Trust are working on this project and have taken over its authority. The house is now secured by iron grills and secured. No one can enter the house without permission. Tool booth has been made so it implies that it might cost something to enter the property. Inside the house, walls are periodically whitewashed and covered with graffiti walls. Much has been improvised around the house. The local nearby areas are cleaned to avoid the growth of weeds and other bushes. Recent plantations have also been done to make the area look more fresh and attractive. The roads are also renovated which earlier used to get damaged during heavy rainfalls.
WHY DO PEOPLE VISIT SIR GEORGE EVEREST?
Sir George Everest serves as an ideal picnic spot. It is also very popular for camping, hiking and viewing amazing landscapes and views. As the route is not much difficult many people visit here to go for camping and a little bit of trekking. Sir George was an important member of India's rich history. People having an attraction for India's history also visit the place. Also, it is covered by greenery and nature to make you feel rejuvenated and fresh. The breathtaking view of sunrise and sunset from the top of the summit where Sir George Everest is located is also a must to witness.
OTHER TOURIST ATTRACTIONS
Mussoorie is a popular hill station is visited by many Indians as well as foreigners. Apart from Sir George Everest, there are many other popular spots here. Other important tourist attractions of Mussoorie are Kempty falls, Bhatta falls trek, Benog hills trek. Gun Hill, Camelback Road, Mussoorie Lake, and Soham heritage art.