Dudhatoli: Relaxing In The Laps Of Nature
Dudhatoli is a picturesque hill station located in the Pauri Garhwal district of the Indian state of Uttarakhand. It is situated at an elevation of about 2,000 meters above sea level and is surrounded by lush green forests and snow-capped peaks of the Himalayan ranges. Dudhatoli is a perfect destination for nature lovers, adventure enthusiasts, and anyone looking for a peaceful and serene vacation away from the hustle and bustle of city life.
Attractions:
Trekking: Dudhatoli is a popular destination for trekking enthusiasts. There are several trekking routes in the surrounding hills, including the Kandoliya Trek and the Dudhatoli Trek. These treks offer stunning views of the Himalayan ranges and the surrounding valleys.
Dudhatoli Wildlife Sanctuary: The Dudhatoli Wildlife Sanctuary is a protected area located near the hill station. It is home to a variety of flora and fauna, including Himalayan black bears, leopards, musk deer, and numerous species of birds. Visitors can take a guided tour of the sanctuary to witness its natural beauty.
Temples: There are several ancient temples in and around Dudhatoli. The Kedarnath Temple, Badrinath Temple, and Tungnath Temple are all located within driving distance from the hill station. The Tapkeshwar Mahadev Temple is also a popular destination for tourists and is located near the city of Dehradun.
Waterfalls: There are several waterfalls in the surrounding hills of Dudhatoli. The Jharipani Falls and the Kempty Falls are two popular destinations for tourists looking to enjoy the natural beauty of the region.
Camping: Dudhatoli is a popular destination for camping and outdoor activities. There are several camping sites located near the hill station that offer stunning views of the surrounding hills and valleys.
Best time to visit:
The best time to visit Dudhatoli is from March to June and from September to November. During these months, the weather is pleasant and perfect for outdoor activities. The monsoon season, from July to August, should be avoided due to heavy rainfall and landslides.
Accommodation:
It offers a range of accommodation options to suit all budgets. There are several hotels, resorts, and guest houses located in and around the hill station. Camping is also a popular option for tourists looking to enjoy the natural beauty of the region.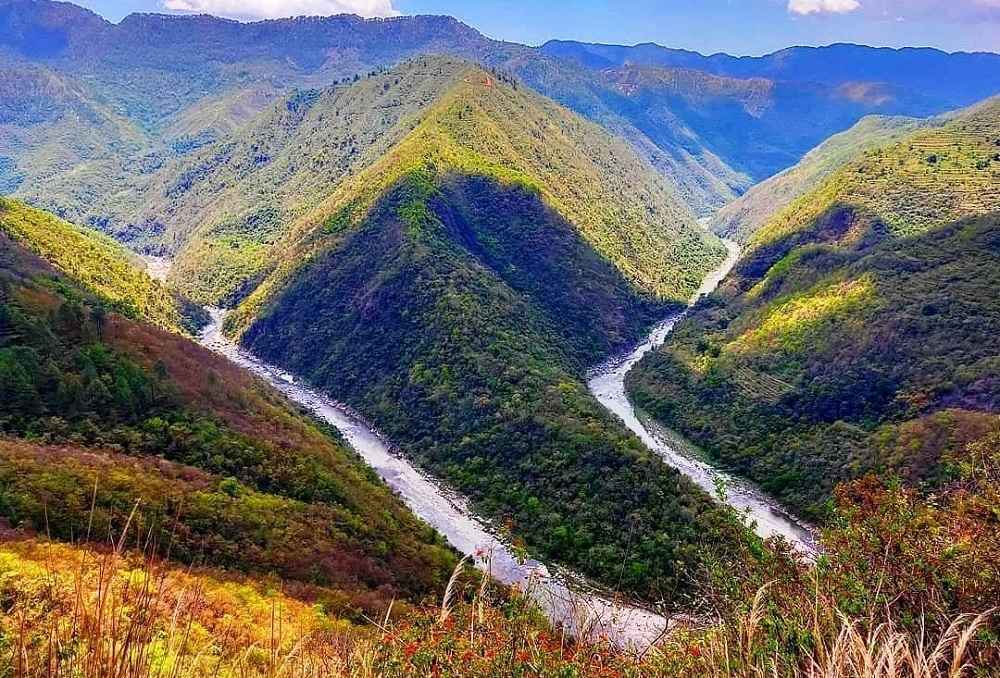 In conclusion
It is a hidden gem in Uttarakhand, offering breathtaking views of the Himalayan ranges and a peaceful retreat for nature lovers. Its natural beauty, ancient temples, and adventure activities make it a must-visit destination for anyone visiting Uttarakhand.