Dudhatoli: Relaxing In The Laps Of Nature
The serene Pauri Garhwal of  Uttarakhand is filled with wondrous and breathtaking treks that will not only captivate you but also touch your soul and rejuvenate your senses. These divine treks are nestled in the laps of nature, as the snow-covered peaks of the Himalayas keep a watch from the background.
One such enchanting trek is the Dudhatoli Trek which is situated in  Thalisain Town. The magical trek starts from an elevation of 3000 m above sea level and goes through a region known as Dudhatoli Danda.
The Wonders of the Trek
The wonders of the trek lie in the little slopes, the rolling meadows, and the stunning Himalayas that keep you company, by making your views breathtaking.
Every time you look ahead in this trek, you will be met by the imposing Himalayas standing there proudly. The undisturbed beauty of this place also makes it different from all the other treks. This is a hidden gem that is waiting to be explored.
Sightseeing At Dudhatoli
Be One With Nature
The little place of Dudhatoli is frequented by nature lovers and peace seekers to enjoy the natural wonders of this place. The place slowly unravels itself when you first come here, and eventually blossoms into something magical.
Dudhatoli is covered by thick and dense forests that are both eerie and enchanting. You will find trees like pine, maple, alder, hazel, chestnut, and others.
All of these trees together emanate a gorgeous aroma that fills up the air. Just wander off into these forests and get lost amid these trees.
You will be in the laps of nature and feel truly powerful. Keep your phone away and you will slowly feel that you are fussing with nature.
Dudhatoli Trek Uttarakhand
Study The Plants
The place of Dudhatoli is filled with different kinds of flora, some of which are quite rare. You will often find botanists coming here to study some of the many plants that are found here. Many medicinal plants are found at Dudhatoli and are quite useful for mankind.
Go out foraging and pick out fruit like wild berries, strawberries, and blackcurrant, all of which are readily available at Dudhatoli.
Witness The Annual Migration
Dudhatoli was once the favored route of sheepherders and cattle rearers. They would get their sheep and other cattle here to graze and let them run wild in the list of green meadows.
This path used to be completely crowded by sheep, cows, and goats at one point. Even though this has reduced significantly, you will still find many sheep, cows, and goats just idly grazing around.
They come here during the summer season, with bags tied on the animal's back, and go back down during the autumn season. It is quite fascinating to watch all the animals running around freely and chomping on to some of those lovely dewy grass.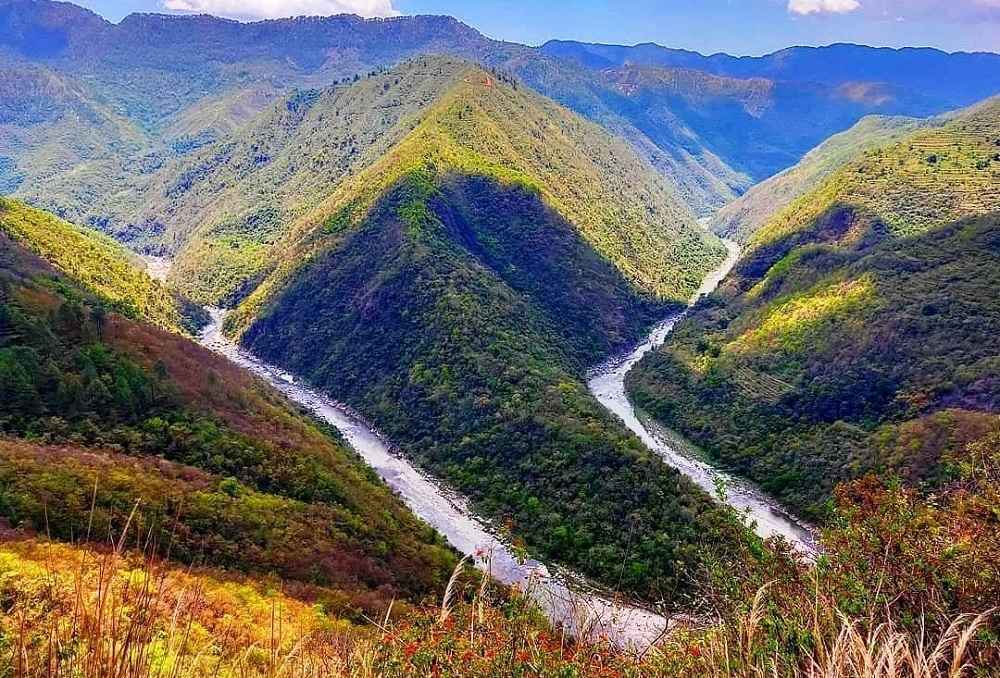 Have A Picnic
Dudhatoli is also intercepted with azure streams and roaring rivulets that softly flow through the region. These lakes and streams are a great place to sit back and have a lazy picnic at.
Just take a mat, pack a lovely lunch and sit by the bank, under a tree and enjoy a fun-filled family picnic by the lake. You might also come across several exotic and rare species of animals and birds during your picnic. Make sure to have your camera ready, so that you can snap these memories up and keep them stored.
The Trek
If you do plan on visiting Dudhatoli then you cannot leave this place before engaging in the popular Dudhatoli trek. The trek stretches about 25 km and commences from Thalisanand, and eventually ends at Dudhatoli.
This entire path is filled with steep climbs and spotter slopes, coupled with stunning sceneries and breathtaking avenues. The trek can get a little dangerous and even thrill at the Gairsain.
So, you must make sure that you are up for it physically before embarking on this trek. However, the astonishing and soothing views will always keep you motivated and fresh.
The Dudhatoli trek is extremely thrilling and is one of the best ways to reach Dudhatoli. It is not only challenging but will take you through the most beautiful places. You will witness nature at its best.
Some Tips
The trek is covered with forests and dense trees, so it is quite easy to get confused and even lost. Make sure you follow the designated path and try to finish your trek before the night falls.
Come here in March or April,

as the days are longer and you will have light till late. This way you wouldn't get lost. The heat is also not so bad during this time, as compared to the Summer months.

Get a full medical check-up before you decide to undertake the Dudhatoli trek. Also, carry your medicines with you when you come here. It is recommended strongly that heart patients and lung patients shouldn't attempt this trek.