Offbeat Treks in Uttarakhand – Budha Kedar To Malla
Looking for a trekking holiday in Uttarakhand? Our best trekking trips in Uttarakhand include offbeat treks, which you can enjoy with your family and friends. Read more here.
Budha Kedar is a beautiful village located in Tehri Garhwal district of Uttarakhand. Amongst the various places in Uttarakhand,  Offbeat Treks in Uttarakhand offers you the grandest view of Yamunotri-Gangotri-Kedarnath-Badrinath. Buda Kedar is predominantly popular for its Buda Kedar temple.
Apart from that, it is a cradle of nature filled with dense forests and an enormous number of birds. Budha Kedar gives a feeling of living in a hill folk along with nature's creation.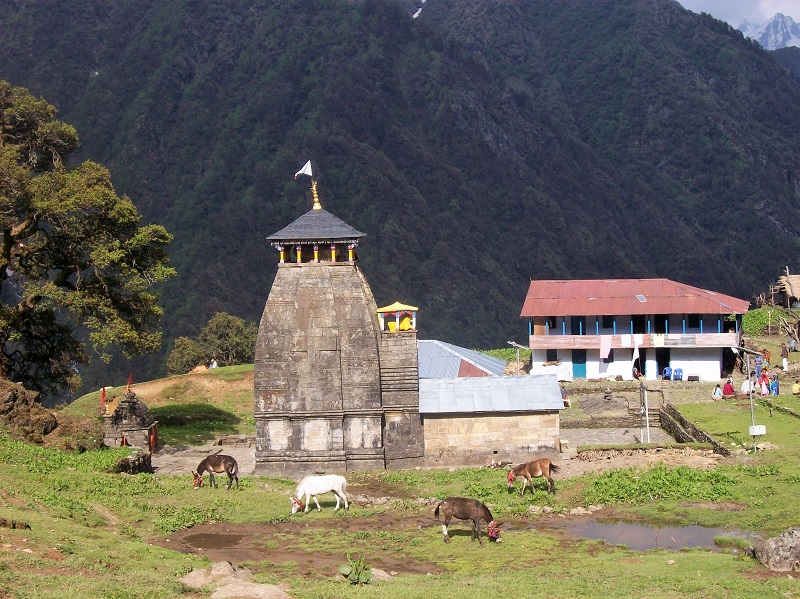 HISTORY OF BUDHA KEDAR TEMPLE
The Budha Kedar Temple is located at the confluence of Bal Ganga and Dharam Ganga and has great religious importance.
According to Hindu mythology during Mahabharata after the battle of Kurukshetra the Pandavas went to look out for Shiva to free themselves from their sins.
During this journey, they encountered Rishi Balkhily who directed them to meet an old man living in this confluence. However, when they appeared the old man who was supposed to be meditating there vanished and a huge Shiv linga appeared.
Rishi Balkhily asked the Pandavas to embrace this Shiv linga to free themselves from their sins. They stamped their impressions on the Shiv linga and left making it the biggest Shiv Linga in Northern India. This makes it a very popular tourist spot.
BEST TIME TO VISIT?
 The best time for Budha Kedar Malla Trek is throughout the year, except during monsoon season. The temperature here is always moderate.
The summer temperature usually ranges from 2-15 degrees Celsius whereas during the winters the temperature ranges from 0-5 degrees Celsius. It is avoided in the monsoons due to heavy rainfall which makes the step roads slippery.
 Budha Kedar Trek Facts
Budha Kedar to Malla trek

is not very easy. Being in a remote location the paths are not very well developed. However, in nature's embrace, you can happily enjoy your trek.
The entire trek journey follows through dotted roads and terraced fields and huts. The cultivation fields amidst the Garhwal mountains make the trek more captivating.
The trek commences from Uttarkashi. From here you need to travel to Malla which is 22 km away. Your next destination Belak which is 15 km away at an elevation of 2420 meters. The trail is long and steep and very tiring. It usually takes 6-7 hours to finally reach Budha Kedar.  
STARTING POINT
The starting point of the trek is from Wan village. From there you have to pass certain ridges over the village which will lead you to the Neel Ganga river.
Your net destination to reach is the Ghairoli Patal. It is 3.5 hrs away from here. Trekking along the river takes you to Ghairoli Patal which is a suitable place for a campsite during this trek.
The Ghairoli Patal is an amazing location and it relaxes your body and mind from all the tiredness of the trek. From Ghairoli Patal there is a steep climb towards Patar Nachauni.
This trekking is troublesome as you have to pass through certain ridges and the road is very steep. Following you will reach Kalu Vinayak. The trek from here gets heart plumping.
The roads follow a zig-zag pattern gaining elevation suddenly which makes the trek very tiring. Finally, you reach Roopkund via Bhagwasa which follows another huge climb.
All the ridges are elevated and make your muscles all pumped up. But once you reach Roopkund all your tiredness is rewarded with snow-clad mountains and the beautiful temple.