Barkot Village – A Birding Guide To Rishikesh's Himalayas
As a birder, I found that Barkot Village – A Birding Guide To Rishikesh's Himalayas as a  hotspot for a Birder and Birdwatching / Birding such as Jhimil Lake in Haridwar Barkot Village and Rajaji National Park in Rishikesh. Uttarakhand's Himalayas in India is not only a famous destination for flora fauna, dense forest, sacred sites, National parks, and the tiger reserve but also famous for birding. I envision that Rishikesh offers you more than yoga, meditation, trekking, camping, rafting, and temple tours.
Barkot Village
Barkot village is my favorite place for birdwatching. It perches at an altitude of 1100 meters above sea level and about 30 km from Rishikesh. The village has only 2 living families with 4 members. You find yourself in the middle of nowhere & full of trees & bushes and the flat terrain and agricultural land. These 2 families are having agricultural lands, growing crops and vegetables. There are so many species of Himalayan birds. In two half-days, you can spot at least 20 species of birds nearby the village.
Advantage For You
Barkot village is an ideal place for birdwatching  & bird photography because it has everything to attracts birds & wildlife. Here, in this village,  birds flock in the open fields in search of grains and insects & waters. So, you get ample time to spot them on the camera screen due to the open sky and open fields. Normally, elsewhere in the Himalayas,  you find the dense forest and uneven terrain that make it difficult to spot and take pictures of birds.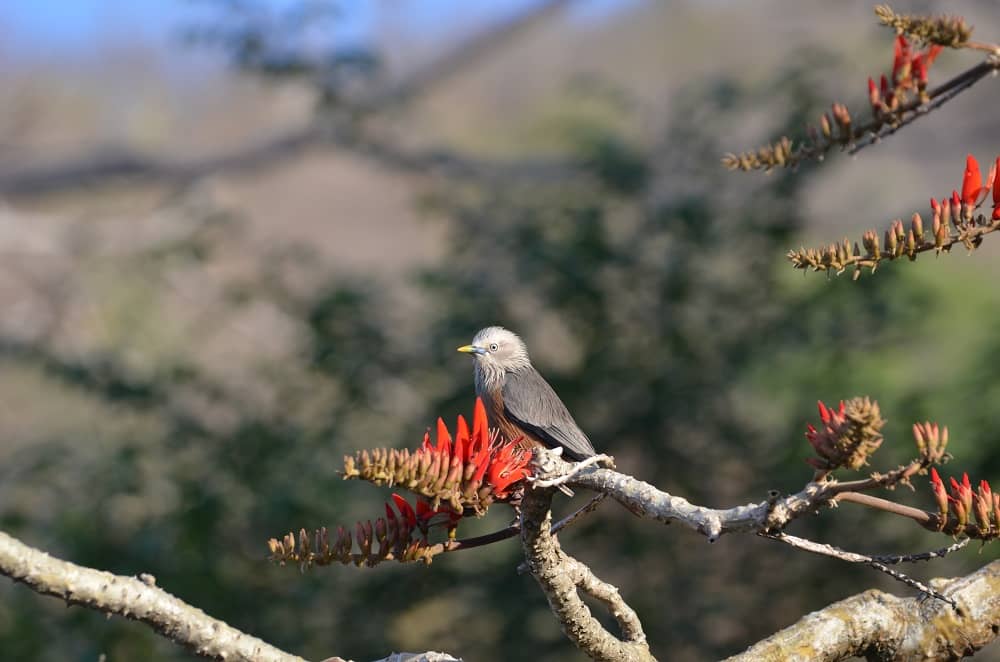 Photography
Photography is the best way to explore any birding destination in the Himalayas. The Barkot village has enough sunlight and an ideal temperature for birdwatching around the year. Barkot village is different from most places of Uttarakhand. But it is the best entry-level bird photography tour near Rishikesh. I saw and photographed Tailor Birds, Tree Pie, Large Pied Wagtail, Green Barbet, Blue Throated  Barbet,  Maharatta Woodpecker, Fairy Blue Bird, Indian Grey Shrike, Brown Shrike, Rufoud Backed-Shrike, Paradise Flycatcher, Fantail,  Red-billed Leiothrix and many more.
2 Days Birdwatching Itinerary
Day 1- Arrival at the village by private car or by rented- scooter, check-in  & accommodate in the plain room with a separate common bathroom. The room will be with basic amenities like electricity, water, etc. In the afternoon, start bird- photography and birdwatching around the village and nearby Jungle, evening dinner, and lights off.
Day 2-  Early morning wake-up and walks & hike around for birding with mountain sunrise views and chirping sounds. Later return to the village for breakfast, and after breakfast, collect your belongings and drive back to Rishikesh.