Tapkeshwar Mahadev Mandir Dehradun
Dehradun, the capital city of Uttarakhand, is known for its scenic beauty and numerous temples. One of the most popular temples in Dehradun is the Tapkeshwar Mahadev Mandir. This ancient temple is dedicated to Lord Shiva and is situated in the heart of the city, surrounded by lush green forests and the serene sound of flowing water. Here's all you need to know about this magnificent temple.
History
The Tapkeshwar Mahadev Mandir is believed to be more than 5000 years old, making it one of the oldest temples in Dehradun. According to Hindu mythology, Lord Shiva meditated at this very spot after killing the demon Drona. The cave in which Lord Shiva meditated is now the main sanctum of the temple, and the water that drips continuously from the cave is considered holy.
The architecture
The Tapkeshwar Mahadev Mandir is built in the North Indian style of temple architecture. The temple has a rectangular shape with a sloping roof made of stone slabs. The main sanctum of the temple is located inside a natural cave, which has been decorated with beautiful carvings and sculptures. The natural waterfall that flows over the cave adds to the serene and divine atmosphere of the temple.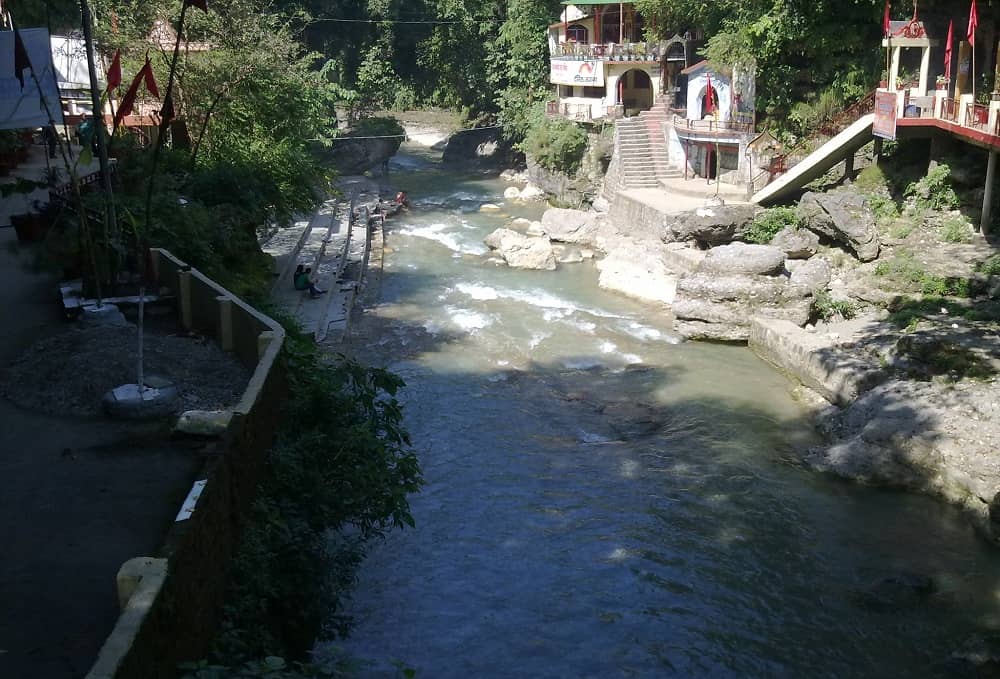 Significance
The Tapkeshwar Mahadev Mandir is of great significance to devotees of Lord Shiva. It is believed that a dip in the holy water that drips from the cave can wash away one's sins and purify the soul. The temple is also known for its unique natural setting, surrounded by lush green forests, which makes it an ideal place for meditation and contemplation.
Festivals Celebrated
The Tapkeshwar Mahadev Mandir celebrates several festivals throughout the year, including Maha Shivratri, Sawan Somwar, and Teej. During these festivals, the temple is decorated with lights and flowers, and devotees from all over the country come to offer their prayers and seek blessings from Lord Shiva.
Visiting Tapkeshwar Mahadev Mandir
The Tapkeshwar Mahadev Mandir is located around 6 km from the city center of Dehradun and can be easily reached by taxi or local bus. The temple is open from 6 am to 7 pm every day. Devotees are advised to dress modestly and remove their shoes before entering the temple premises.
Conclusion
The Tapkeshwar Mahadev Mandir is a must-visit for anyone seeking a divine and serene experience in Dehradun. The temple's natural setting, unique architecture, and rich history make it a popular destination for both tourists and devotees. Plan a visit to this magnificent temple on your next trip to Dehradun and experience the divine presence of Lord Shiva.