Kunjapuri Sunrise Trek Tour in Rishikesh
Tourists are visiting continuously around the year to the Kunjapuri Devi Temple, Kunjapuri Sunrise Trek Tour in Rishikesh which is dedicated to Goddess Kunjapuri from the premises of the temple one can see the delightful scenes of Garhwal hills. You see many important peaks- such as the Monkey Punch (6,320m), Heaven Henchmen (6,248 m), Gangotri (6,672 m), and Chaukhamba (7,138 m) in the north.  There are Rishikesh City and Haridwar in the south of the Kunjapuri Temple. Rishikesh & Haridwar cities are visible from the temple.  There are Sunrise and Sunset Guided tours are available by Rishikesh Day Tour.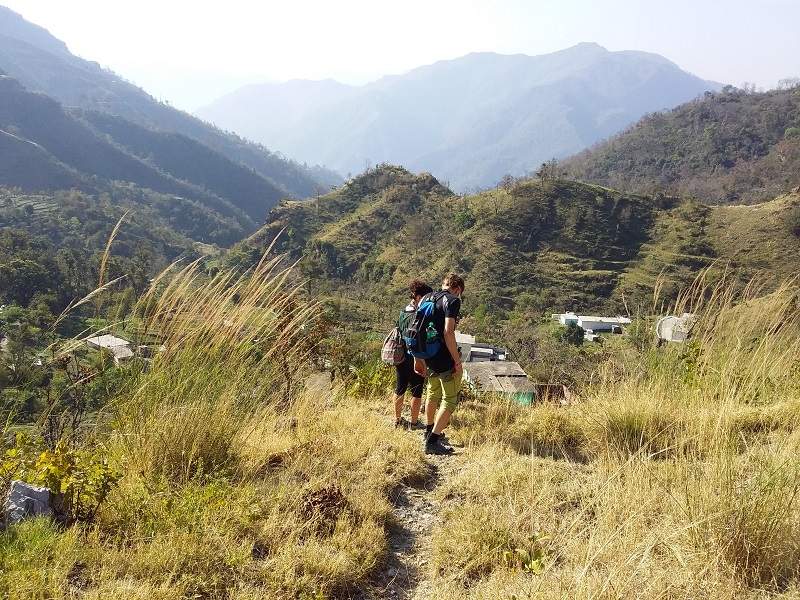 History of the Kunjapuri Temple
This temple is one of the Siddha Peeth out of 52, is located in Rishikesh Uttarakhand.  There is a board display that this temple was built by the 197th Field Regiment (Kargil)  on the entrance gate of the temple.  There are 300 concrete stairs to reach the temple. The main entrance of the temple presents the statue of the lion & the other lion is riding by goddess Kunjapuri.
Kunjapuri Temple is in white and red color and some parts are dyed in bright colors. This temple renovated from 01 October 1979 to 25 February 1980. There is no statue inside the temple – there is a crater.  It is said that this is the place where the Kunja fell & worships here. A  small statue of Goddess is placed in the corner of the temple.
Residing Diety of the Kunjapuri Temple
The idol of Lord Shiva along with the idols of Bhairon, Mahakali Nagraj, and Narasimha are found in the temple premises. And Aarti is organized daily at 6.30 am and 5.00 pm to 6.30 pm in the temple.