Kedarnath Vasuki Tal

– "Rediscovering Spirituality"

Kedarnath Vasuki Tal l–Are you planning to visit Kedarnath? If yes, then you can't miss the Vasuki Tal Trek in Uttarakhand. Vasuki Tal is one of the best places to see. It is located a few hours of trekking from the Kedarnath Temple.

Uttarakhand is full of beauty like lakes, temples even the environment. One of its other beauties is Vasuki Tal. This pure, clear water serves as a mirror by reflecting the surrounding Himalayas in it. Perched at a height of 14,200 feet above sea level the surroundings and the environment make it an epitome of beauty.

Vasuki Tal History –This popular lake was named Vasuki Tal where Lord Vishnu bathed in this lake during the occasion of Raksha Bandhan.
Kedarnath To Vasuki Tal Distance
The starting destination for Vasuki Tal. Once you reach Rishikesh you can hire cabs, taxis, or travel by state-owned buses to reach here.
Kedarnath to Vasuki Tal Distance– The trek from Kedarnath is only 8 km away and not that difficult to travel. However, some adventurous trekkers like to travel from Gaurikund which is 24 km away from Vasuki Tal.
Kedarnath to Vasuki Tal
The Vasuki Tal is an 8km trek from Kedarnath and a 24 km trek from the nearest road head at Gaurikund. The trek commences from Gaurikund, which is the nearest road head to the Vasuki Tal. From Gaurikund, the trekkers pass through lush greenery to reach Rambara.
The entire trek is covered with lush greenery and beauty like Kedarnath.
Best  Time
It depends upon your physical strength and willpower, as you know that it is high altitude trek in the Himalayas to cover an 8 km distance requires 6-8 hours, but Kedarnath to Vasuki Tal trek time normally will achieve in 5-6 hours.
How To Reach Vasuki Tal 
It can be easily reached from  Kedarnath and Gaurikund. The nearest railway station is Rishikesh and the nearest airport is Jolly Grant airport in Dehradun.
Local buses and private taxis are available till Gaurikund and Rishikesh from where the trekking journey starts.
POPULAR ATTRACTIONS OF VASUKI TAL
Vasuki Tal is famous for the lake. The lake has incomparable beauty. It reflects the beautiful peaks of Chaukhamba and other Himalayan ranges. 
The scenic beauty and terraced meadows make this place more popular amongst tourists. Also, it is very popular for trekking. The trek route is not much difficult and perfect for amateurs.
BEST TIME TO VISIT
The best time to visit is during May and June or from October to November. Rest of the time the roads are difficult to access due to heavy snowfall and rain. Also during summers, the flowers blossom, and the entire terrain looks fresh.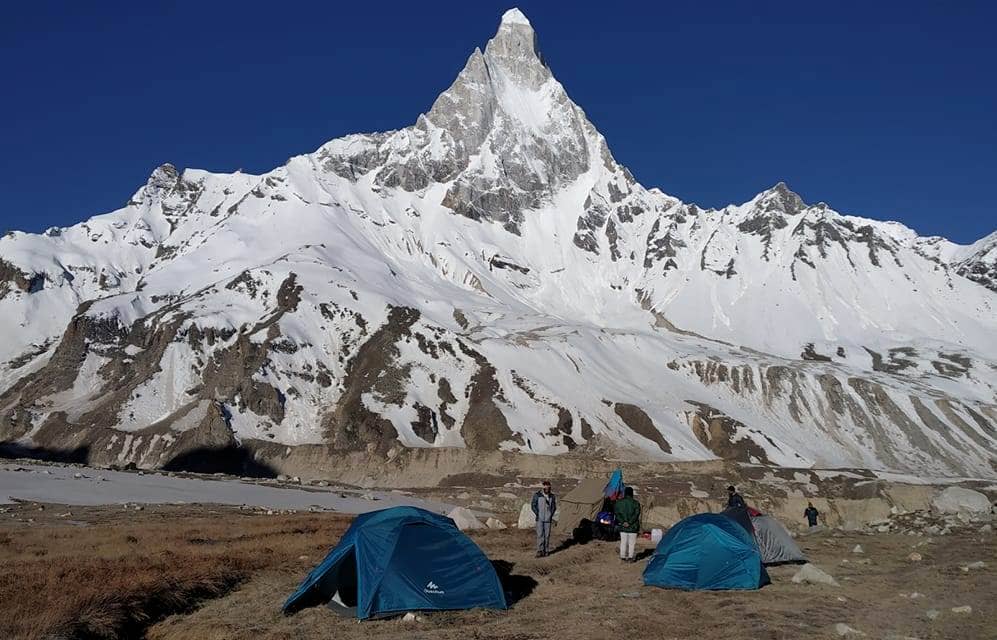 OTHER POPULAR ATTRACTIONS OF VASUKI TAL
Apart from Vasuki Tal, there are many other tourist places which you would not like to miss. While starting from Kedarnath you would not like to miss the Kedarnath temple.
Other important places include Gaurikund temple, Gandhi Sarovar, Bhairav temple, Deoria Tal, and many more.