Kedarnath Vasuki Tal

– "Beyond Kedarnath"

Kedarnath Vasuki Tal – Nestled in the majestic Himalayas of Uttarakhand, India, lies a pristine glacial lake called Vasuki Tal. This stunning high-altitude lake is located near the famous pilgrimage site of Kedarnath and is known for its breathtaking beauty and serene surroundings.

Trekking to Kedarnath Vasuki Tal is a thrilling adventure that takes you through picturesque landscapes, offering panoramic views of snow-capped peaks, lush green meadows, and a serene glacial lake. In this blog post, we will delve into the details of this amazing trek, sharing insights, experiences, and tips for those seeking to embark on this Himalayan adventure.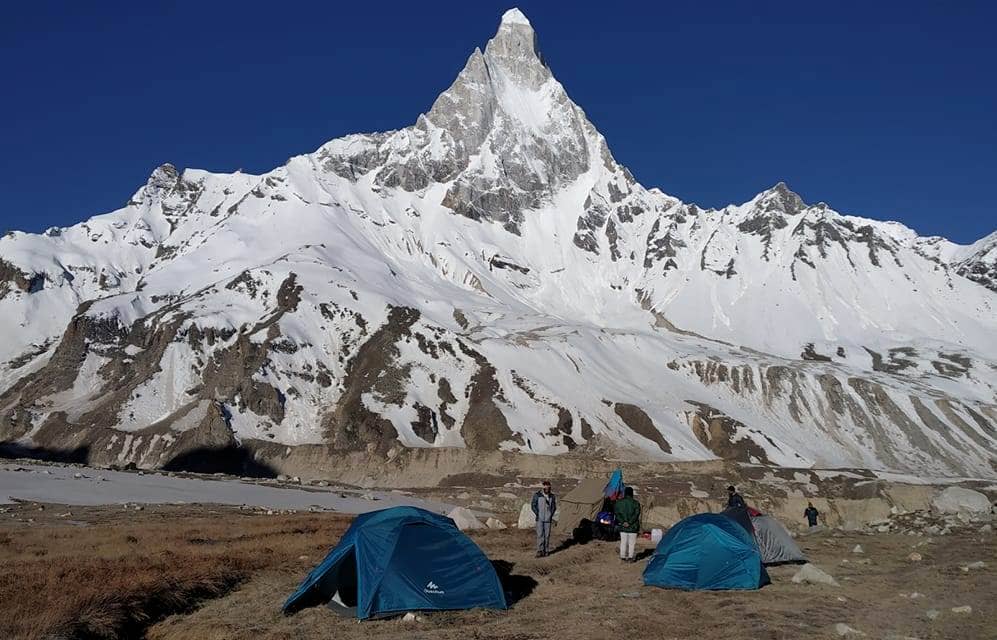 Kedarnath To Vasuki Tal Distance
The distance from Kedarnath to Vasuki Tal is only 8 km, making it a relatively short trek, and the trail is not overly challenging. However, for those seeking a more adventurous route, some trekkers prefer to start from Gaurikund, which is 24 km away from Vasuki Tal, adding an extra element of thrill to the journey.
Accommodation and Food:
Accommodation and Food: During the trek, accommodation options are limited and basic, with guesthouses or tents available at certain points along the trail. It is advisable to carry your own camping equipment and sleeping bags. Food options are also limited, with basic meals available at the guesthouses or small tea shops. It is recommended to carry some dry snacks, energy bars, and a sufficient supply of drinking water to sustain during the trek.
Travel Tips:
Acclimatize properly and maintain a steady pace to avoid altitude sickness.
Pack warm clothing, rain gear, and sunscreen, as the weather can be unpredictable in the mountains.
Carry a first-aid kit and any necessary medications.
Stay hydrated and avoid consuming alcohol or smoking during the trek.
Follow the
Kedarnath to Vasuki Tal
The Vasuki Tal is an 8km trek from Kedarnath and a 24 km trek from the nearest road head at Gaurikund. The trek commences from Gaurikund, which is the nearest road head to the Vasuki Tal. From Gaurikund, the trekkers pass through lush greenery to reach Rambara. The entire trek is covered with lush greenery and beauty like Kedarnath.
The trek is considered to be moderate to difficult and requires a good level of fitness. The trek is best undertaken from May to June and from September to November when the weather is pleasant, and the skies are clear. During the monsoon season, the trek can be quite challenging due to heavy rainfall and landslides.
Best  Time
Best Time to Visit: The best time to undertake this trek is during the summer months of May to June and September to October, when the weather is pleasant and the snow has melted, making the trail accessible.
The monsoon season (July to August) should be avoided as the region receives heavy rainfall, leading to slippery trails and an increased risk of landslides. The winter months (November to April) are extremely cold, with heavy snowfall, and the trekking route is usually closed during this period.
Conclusion 
In conclusion, the Kedarnath Vasuki Tal trek is a remarkable adventure that takes you through the breathtaking landscapes of the Himalayas in Uttarakhand.