Malari Village Uttarakhand – Conquer Your Fears
Malari village
, though a very tiny and remote place in
Uttarakhand
, is surrounded by lush green mountains that are stunning and overpowering in their beauty. The green riverside valley with its own share of the roaring waterfall makes it the perfect destination for travelers who love nature & solitude.
The village is named after the small stream that flows by the village. The stream is called Malari and the name of the village is Malari. The village is now home to a select few people who have chosen to remain in the beautiful mountains of Uttarakhand.
World Heritage Site
It has been declared a World Heritage Site by UNESCO due to its location on the famous
Nanda Devi Biosphere Reserve
whose headquarters are located in Joshimath just about 61 km away from Malari Village which ensures this remote place stays isolated from conventional means of transport during winters which are when a majority of the snowfall occurs here.
Malari Village Uttarakhand
This isolation also leads to the unavailability of basic amenities such as medical facilities for a few months during this period but local people have learned to manage and improvise by moving forward into villages close to Rishikesh where medical help can be sought till spring arrives again in Malari
Natives of Malari Village
The residents of Malari are the Indo-Mongolian tribes known as Bhotia (the scheduled tribes of Uttarakhand). Interestingly, the quaint village with its few homes has fairly well-to-do inhabitants. The natives depend on survival by cultivating medicinal herbs that are sold to pharmaceutical companies.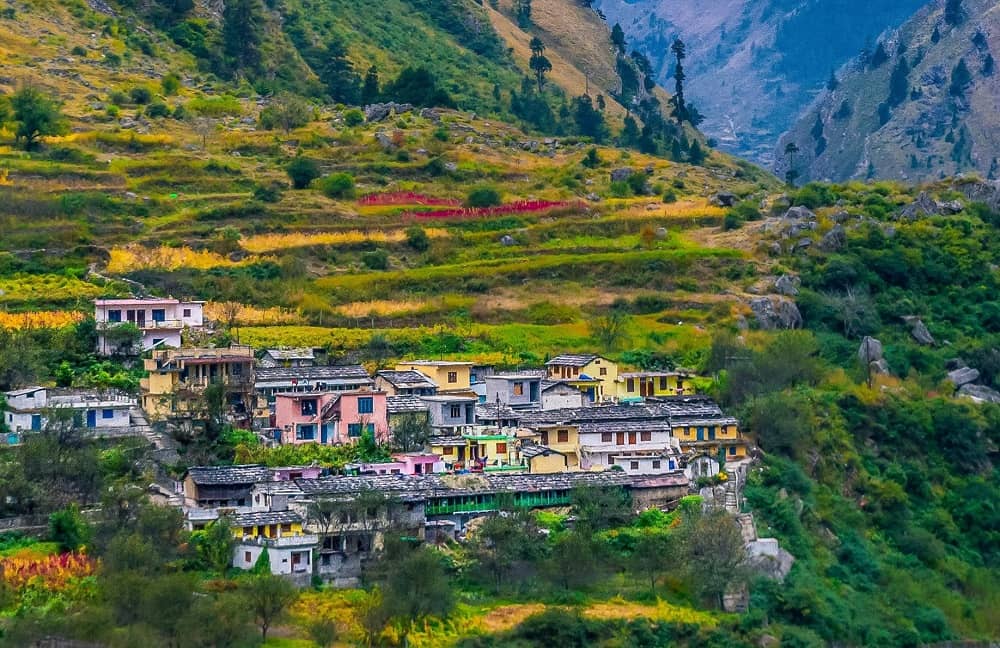 What to Do In Malari Village in Uttarakhand?
Hiking is a popular activity in Malari due to the presence of several trekking routes near the village. The Nanda Devi Peak Trek's base camp is located 20 km from here at Lata Village. Trekking to the holy Dronagiri Mountain is also a delightful experience.
How To Reach?
Reach Joshimath and then take the route to Malari. The road trip will bring you the sight of Himalayan Thars, mountain goats, Musk deer, and perhaps, snow leopards. The nearest airport to reach Malari is Jolly Grant Airport in Dehradun. The nearest railhead is at Dehradun and Rishikesh. Taxis are available from the airport and railway stations. However, check in advance if you would have to change cabs at Joshimath.
Conclusion
I hope you enjoyed reading my blog about my travels to Malari village. If you are planning a trip to Malari and want to book a stay at a homestay, please contact us and we will help you out in any way we can. We look forward to hearing from you and helping you with your travel plans to one of the most beautiful and remote places in India.