Janki Chatti

: A Complete Travel Guide

Janki Chatti is a small town situated 5 km from Yamunotri and 8 km from Hanuman Chatti in the Uttarkashi district of Uttarakhand. The town is very popular among tourists who visit the Yamunotri region. However, we stayed in the swiss tents in Barkot which is 30 km away from Janki Chatti.

A small town at the foothills of the Yamunotri temple, Janki Chatti, acts as a base for pilgrims undertaking the Yamunotri yatra. There are many Ashrams, hotels, and lodges present to serve pilgrims. The 5 km trek to Yamunotri starts from here. Pilgrims can trek on their own or opt for ponies, palanquins, or Kandi to reach the temple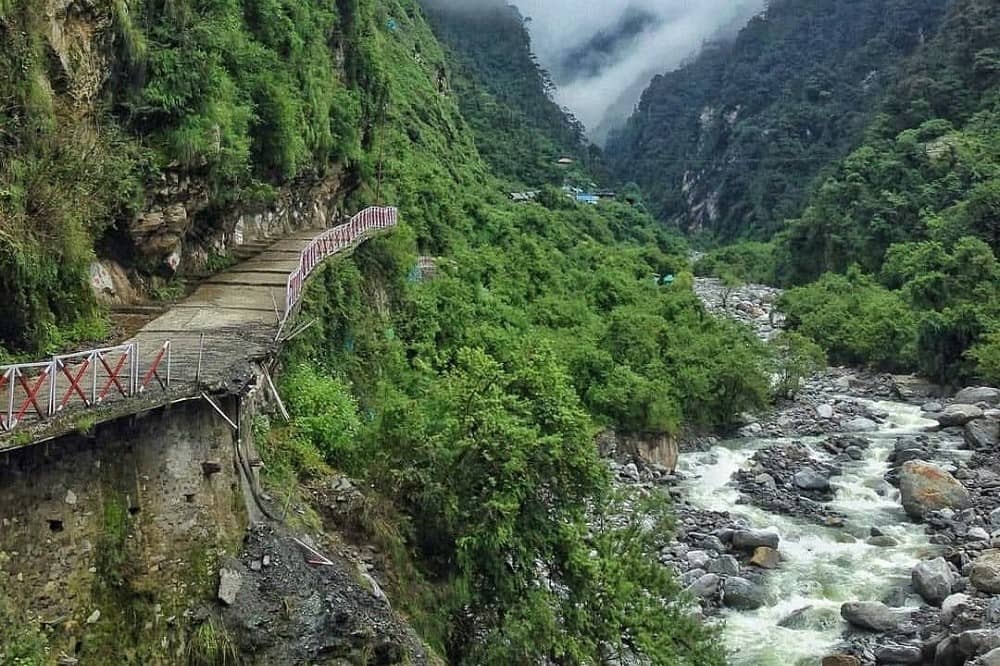 Janki Chatti to Yamunotri
Janki Chatti to Yamunotri distance is a 5 km by trek that takes you from 8600 feet to 10650 feet. The path is a concrete track with some steep sections, but the morning sun makes it manageable. You can pay to have a horse or palki carried by four hardworking youngsters up to the top, where there is a hot spring and temple.
Where to stay
This is the last village on the Barkot Yamunotri road and also the best place to start the 5 km uphill trek to Yamunotri temple. Those interested in staying overnight can opt for GMVN Guest House or local private lodges offering basic facilities. Alternately, Barkot (50 km away) is also a good option as this town has all the basic infrastructure of hotels and restaurants, banks and ATMs, hospitals and medical facilities, and connectivity by two routes to Dehradun, etc.
How to reach Yamunotri
The horse ride from Janaki Chatti to Yamunotri and back is fixed at Rs 1200 by authorities, but this price is negotiable. For example, in September 2017 we were able to negotiate a horse for both directions (up and down) for just Rs 500, plus an additional Rs 100 paid to the check post cops. The journey takes 2 hours on the uphill way and 90 minutes on the downhill way.
Janki Chatti is the ideal place to book a pony for the trek to Yamunotri as the journey ahead is quite challenging. Engaging a pony at Jankchatii will save you money as opposed to booking one en route as you are likely to be charged more. If you have an extra day, make the most of it and enjoy your stay here!